Balance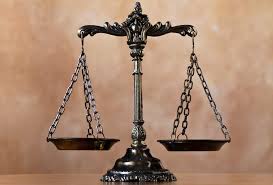 Hang on for a minute...we're trying to find some more stories you might like.

I find that a huge part of growing up as generation millennial is trying to find balance.
Balance between getting slightly drunk so that you're fun and confident, but not embarrassing-being-sick-on-yourself-drunk.  Balance between having enough of an online presence that you're easy to contact and "tech savvy," but not so much that you're neglecting your offline life.
And balance between working hard enough that you feel proud of yourself, your ambitions and your success as well as feeling like you've made something of your life. Yet at the same time, reminding yourself not to work so hard that you run yourself into a whirlpool of exhaustion, stress, anxiety and feeling like you might burst into tears and start rocking on the ground.
I feel like I live in a constant repetitive loop of YES, let's take over the world. Let's put on the good music and werk, werk, werk and be a sassy girl boss and say yes to everything and be amazing and be the version of yourself you've always wanted to be and then oh cripes, the world is a lot to handle and I can't breathe because of the crippling weight of all the pressures I've just shoved on top of myself.
Before admitting defeat, maybe crying, having a bubble bath, ordering pizza and then starting the whole cycle again. It's tiring. Really, really tiring. And a bit dull. And let's face it, a huge part of the cycle and the feeling that you're not working hard enough followed by the need to work crazy hard *probably* stems from some underlying feeling that you're not good enough. That you, as you are right now, is not enough. That you've got to keep on succeeding and pushing yourself and doing more to prove that you are worthy as a person – to the world – but mostly to yourself.
I need to do me, and not anyone else.
I want a life where the human interactions, those perfect moments with people we love most, as well as the perfect moments with strangers – the chatter with the Tesco checkout lady, the smile with the elderly woman across the street – mean more than the numbers on apps and our successes in work.
I want this post to be a reminder to cut yourself some slack. To step back when the world gets too much. To breathe. To see people. To live a little harder and work a little less. We have one life, don't waste it refreshing Instagram and berating yourself for not having the things and opportunities other people do.
You are already enough.