The Royalties Start #OkToSay Campaign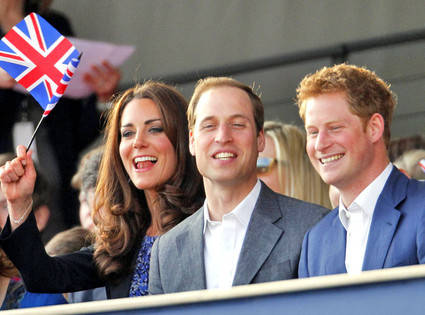 Hang on for a minute...we're trying to find some more stories you might like.

Though they spend most of their professional lives giving back, there is one charitable topic that Prince William, Kate Middleton, and Prince Harry feel particularly strongly about: mental health. Their campaign Heads Together works to reduce the stigma around mental health through talking to people about their mental wellbeing, with special focus on young people, veterans, and the homeless. This week, Heads Together released a series of short films, #oktosay, that depicts some of those tough conversations.
Mental health includes our emotional, psychological, and social well-being. It affects how we think, feel and act as we cope with life. It also helps determine how we handle stress, relate to others, and make choices.
Mental health is important at every stage of life, from childhood and adolescence through adulthood. Mental illnesses are serious disorders, which can affect your thinking, mood, and behavior. There are many causes of mental disorders. Your genes and family history may play a role. Your life experiences, such as stress or a history of abuse, may also matter. Biological factors can also be part of the cause. Mental disorders are common, but treatments are available.
The #OkToSay campaign consists of a series of different films and in each one, a person recalls a life-changing conversation in which they opened up about a tough topic with a friend or confidante. They chat with that friend to let them know how much they helped. In one, professional soccer player Rio Ferdinand, who lost his wife to breast cancer, talks about setting aside the blur of sorting out his family and the funeral to cry with his agent and friend:
In another, a woman chats with her own mother about living with depression and anxiety for 10 years. A former police officer, she assumed the stresses and occasional horrors of that job were a given—until she told her mom about them.
There are 10 films available for viewing now on Heads Together's YouTube channel, and their site offers many resources for mental health. It may be a Britain-based organization, but the message works no matter where you live.
Kate has been inspired to tackle issue through her work with addicts, many of whom have suffered unresolved mental health issues as children, while William was moved after dealing with a suicide case on his first day at work as a pilot with East Anglia Air Ambulance.
In a statement William, Kate and Harry said: 'Since we launched Heads Together last May, we have seen time and time again that shattering stigma on mental health starts with simple conversations.
'When you realise that mental health problems affect your friends, neighbours, children and spouses, the walls of judgement and prejudice around these issues begin to fall. And we all know that you cannot resolve a mental health issue by staying silent.'
'Attitudes to mental health are at a tipping point. We hope these films show people how simple conversations can change the direction of an entire life. Please share them with your friends and families and join us in a national conversation on mental health in the weeks ahead.'
The films feature both celebrities and ordinary members of the public recalling the conversation that saw them on the road to recovery.
I believe this is a very inspirational movement made by the royalties as members of the public see the family as almost powerless within the English culture. However campaigns such as this will generate a great amount of awareness for mental health issues because of their popular figures. Mental health is huge issues across the world with an estimated figure of 350 million people have suffered from some sort of mental health problem around the world.