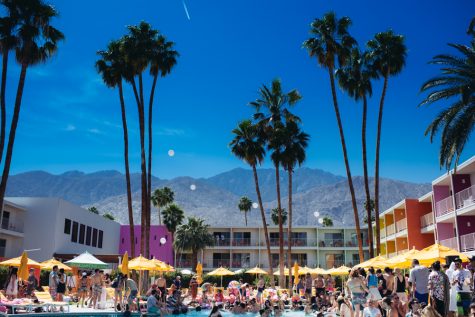 Nora-Grayce Orosz, Staff Writer
May 5, 2017
Filed under Entertainment, Fashion
Trendy fashion retailer Revolve creates a one-of-a-kind Coachella experience of its own.
Read more »
Staff Profile
Chloe Digianni
Impact Staff
Chloe is a junior TV/Radio Production major at Mercy College and is the main videographer. Her talents range from shooting footage in the studio to chasing protesters in Washington D.C with her trusty...
Read all stories written by Chloe Digianni
Britney Hoobraj
Staff Writer
Britney is a Journalism major at Mercy College. Her hobbies include attending concerts, planning on attending concerts, spending hours on Netflix or YouTube. She currently writes a column entitled,...
Read all stories written by Britney Hoobraj
Weronika Raczek
Digital News Editor
Weronika is majoring in Media Studies/Radio and Television Production at Mercy College. Her hobbies are obsessing over television shows, mainly Supernatural (yes, it is still on the air) as well as...
Read all stories written by Weronika Raczek
Christine Coleman
Staff Writer
Christine is an English major at Mercy College who is also minoring in Journalism. In her spare time she enjoys writing, dancing, movies (usually scary ones), and anything having to with the Stranger Things...
Read all stories written by Christine Coleman
Michael Perrota
Adviser
Prof. Michael Perrota began teaching at Mercy College in 2005. Previously, he was a full-time reporter for North Jersey Media Group in the sports and news sections. After he began teaching, he worked in...