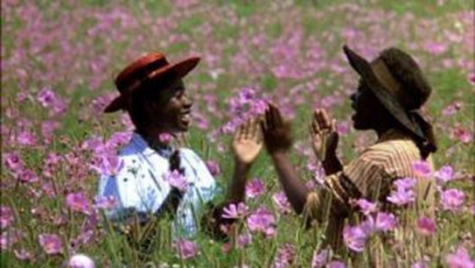 Rashaan Pace, Impact Staff
April 2, 2015
Filed under True Story
Political scientist and feminist Jo Freeman once said " Women learn to see how social structures and attitudes have molded them from birth and limited their opportunities". Based on Alice Walker's 1982 novel of the same name, Steven Spielberg's 1985 film, The Color Purple, is the epitome of a f...
Staff Profile
Kimberly Franco
Staff Writer
Official records will say I am Kimberly Franco, others may know me as Kiki Facts! I am a Media Studies, TV/Radio Production major at Mercy College. I am addicted to self-help books and healthy living. I am ...
Read all stories written by Kimberly Franco
Karen Polanco
Impact Staff
Hi. This is Karen. Karen is dull and boring and that is why she can't write a bio. She lives in Connecticut. AKA boring. She can be reached at KPolanco@theimpactnews.com
Read all stories written by Karen Polanco
Amanda Depew
Staff Reporter
Amanda Depew is a Radio/TV Production major at Mercy College. Her hobbies include working all the time along with eating all the time. She has many jobs including being a substitute teacher, manager at...
Read all stories written by Amanda Depew
Laine Griffin
Associate Editor
Laine Griffin is from the one and only Washington D.C. and is a journalism major at Mercy College. Her hobbies range from playing sports, bartending, spending times with her best friends back at home and...
Read all stories written by Laine Griffin
Christian Arriaga-Flores
Staff Reporter
Christian Arriaga-Flores is a Radio/Television Production major at Mercy College born and raised from Newburgh, NY. He likes to chat about anything from pop culture to politics. On his spare time he enjoys...
Read all stories written by Christian Arriaga-Flores
Christine Coleman
Staff Writer
Christine is an English major at Mercy College who is also minoring in Journalism. In her spare time she enjoys writing, dancing, movies (usually scary ones), and anything having to with the Stranger Things...
Read all stories written by Christine Coleman
Hannah Calver
Impact Staff
Hannah is majoring in Journalism at Roehampton University in London. I am currently completing a semester abroad at Mercy College and she hopes to fulfill her adventurous side of discovering as much of...
Read all stories written by Hannah Calver
Alejandra Naranjo
Staff Writer
Alejandra is a Music Technology major at Mercy College who is born and raised in Colombia. She writes a column titled Let's Talk... She can reached ANaranjo@theimpactnews.com