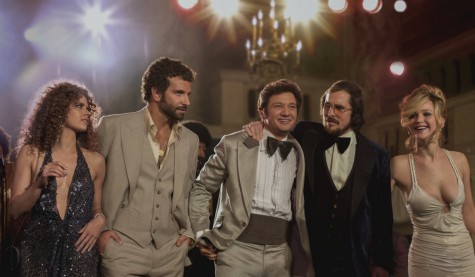 Rashaan Pace, Impact Staff
April 9, 2015
Filed under True Story
While many argue that Film Noir is a mode of film that blossomed in the 40's and 50's, then died out, just as the 80's murdered disco, others may contend that Film Noir is a genre and/ or a style. That being said if indeed Film Noir is a style and genre, it  reserves the ability to transcend...
Staff Profile
Nora-Grayce Orosz
Impact Staff
Nora-Grayce is a Journalism major from Yonkers, NY. She is a music and pop culture addict who lives for concerts and festivals. In her spare time she can be found binge watching the X Files, photographing...
Read all stories written by Nora-Grayce Orosz
Britney Hoobraj
Staff Writer
Britney is a Journalism major at Mercy College. Her hobbies include attending concerts, planning on attending concerts, spending hours on Netflix or YouTube. She currently writes a column entitled,...
Read all stories written by Britney Hoobraj
Kayla Simas
Managing Editor
Kayla Simas is a Journalism major at Mercy College. She's from the forgotten borough of New York - Staten Island. She's an avid coffee drinker and enjoys the company of her Jack Russell, Romo. She...
Read all stories written by Kayla Simas
Karen Polanco
Impact Staff
Hi. This is Karen. Karen is dull and boring and that is why she can't write a bio. She lives in Connecticut. AKA boring. She can be reached at KPolanco@theimpactnews.com
Read all stories written by Karen Polanco
Chloe Digianni
Impact Staff
Chloe is a junior TV/Radio Production major at Mercy College and is the main videographer. Her talents range from shooting footage in the studio to chasing protesters in Washington D.C with her trusty...
Read all stories written by Chloe Digianni
Abigail Smith
Staff Writer
Abigail may be a Public Accounting major at Mercy College but she's not your average accountant. Abigail enjoys meditating, journaling and reading in her spare time. She doesn't believe in life before coff...