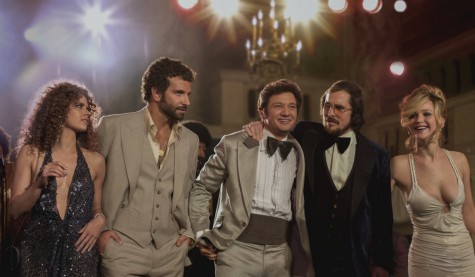 Rashaan Pace, Impact Staff
April 9
Filed under True Story
While many argue that Film Noir is a mode of film that blossomed in the 40's and 50's, then died out, just as the 80's murdered disco, others may contend that Film Noir is a genre and/ or a style. That being said if indeed Film Noir is a style and genre, it  reserves the ability to transcend...
Staff Profile
Chloe Digianni
Impact Staff
Chloe is a junior TV/Radio Production major at Mercy College and is the main videographer. Her talents range from shooting footage in the studio to chasing protesters in Washington D.C with her trusty...
Read all stories written by Chloe Digianni
Britney Hoobraj
Staff Writer
Britney is a Journalism major at Mercy College. Her hobbies include attending concerts, planning on attending concerts, spending hours on Netflix or YouTube. She currently writes a column entitled,...
Read all stories written by Britney Hoobraj
Weronika Raczek
Digital News Editor
Weronika is majoring in Media Studies/Radio and Television Production at Mercy College. Her hobbies are obsessing over television shows, mainly Supernatural (yes, it is still on the air) as well as...
Read all stories written by Weronika Raczek
Christine Coleman
Staff Writer
Christine is an English major at Mercy College who is also minoring in Journalism. In her spare time she enjoys writing, dancing, movies (usually scary ones), and anything having to with the Stranger Things...
Read all stories written by Christine Coleman
Laine Griffin
Associate Editor
Laine Griffin is from the one and only Washington D.C. and is a journalism major at Mercy College. Her hobbies range from playing sports, bartending, spending times with her best friends back at home and...
Read all stories written by Laine Griffin
Alejandra Naranjo
Staff Writer
Alejandra is a Music Technology major at Mercy College who is born and raised in Colombia. She writes a column titled Let's Talk... She can reached ANaranjo@theimpactnews.com