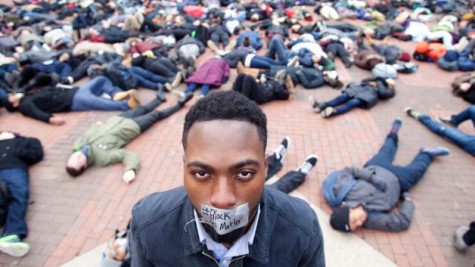 Rashaan Pace, Impact Staff
March 12, 2015
Filed under True Story
The United States of America, the birthplace of many revolutionary ideals and documents such as the Declaration of Independence and The Constitution, rendered it's citizens radical inspiring words such as, "We hold these truths to be self evident, that all men are created equal", and " We the...
Staff Profile
Michael Perrota
Adviser
Prof. Michael Perrota began teaching at Mercy College in 2005. Previously, he was a full-time reporter for North Jersey Media Group in the sports and news sections. After he began teaching, he worked in...
Read all stories written by Michael Perrota
Amanda Depew
Staff Reporter
Amanda Depew is a Radio/TV Production major at Mercy College. Her hobbies include working all the time along with eating all the time. She has many jobs including being a substitute teacher, manager at...
Read all stories written by Amanda Depew
Christine Coleman
Staff Writer
Christine is an English major at Mercy College who is also minoring in Journalism. In her spare time she enjoys writing, dancing, movies (usually scary ones), and anything having to with the Stranger Things...
Read all stories written by Christine Coleman
Kimberly Franco
Staff Writer
Official records will say I am Kimberly Franco, others may know me as Kiki Facts! I am a Media Studies, TV/Radio Production major at Mercy College. I am addicted to self-help books and healthy living. I am ...
Read all stories written by Kimberly Franco
Christian Arriaga-Flores
Staff Reporter
Christian Arriaga-Flores is a Radio/Television Production major at Mercy College born and raised from Newburgh, NY. He likes to chat about anything from pop culture to politics. On his spare time he enjoys...
Read all stories written by Christian Arriaga-Flores
Kayla Simas
Managing Editor
Kayla Simas is a Journalism major at Mercy College. She's from the forgotten borough of New York - Staten Island. She's an avid coffee drinker and enjoys the company of her Jack Russell, Romo. She...