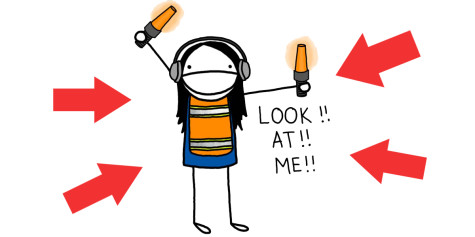 Samuel Neve, Opinions Editor
March 9, 2014
Filed under The Stiff Upper Lip
The power of social media has developed drastically over the last few years and it's gotten to a point that many advertisers, charities and individuals have started to run out of ways to grab peoples attention. Read More &raquo...
Staff Profile
Kayla Simas
Managing Editor
Kayla Simas is a Journalism major at Mercy College. She's from the forgotten borough of New York - Staten Island. She's an avid coffee drinker and enjoys the company of her Jack Russell, Romo. She...
Read all stories written by Kayla Simas
Hannah Calver
Impact Staff
Hannah is majoring in Journalism at Roehampton University in London. I am currently completing a semester abroad at Mercy College and she hopes to fulfill her adventurous side of discovering as much of...
Read all stories written by Hannah Calver
Laine Griffin
Associate Editor
Laine Griffin is from the one and only Washington D.C. and is a journalism major at Mercy College. Her hobbies range from playing sports, bartending, spending times with her best friends back at home and...
Read all stories written by Laine Griffin
Karen Polanco
Impact Staff
Hi. This is Karen. Karen is dull and boring and that is why she can't write a bio. She lives in Connecticut. AKA boring. She can be reached at KPolanco@theimpactnews.com
Read all stories written by Karen Polanco
Michael Perrota
Adviser
Prof. Michael Perrota began teaching at Mercy College in 2005. Previously, he was a full-time reporter for North Jersey Media Group in the sports and news sections. After he began teaching, he worked in...