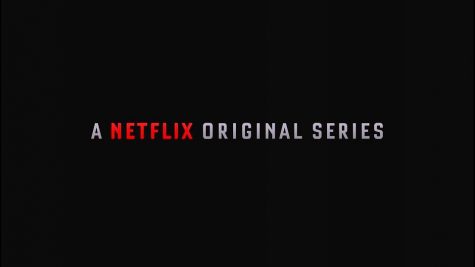 Nora-Grayce Orosz, Staff Writer
March 15
Filed under Entertainment
Streaming sites like Netflix are changing the game for the mainstream film industry.
Read more »
Staff Profile
Amanda Depew
Staff Reporter
Amanda Depew is a Radio/TV Production major at Mercy College. Her hobbies include working all the time along with eating all the time. She has many jobs including being a substitute teacher, manager at...
Read all stories written by Amanda Depew
Abigail Smith
Staff Writer
Abigail may be a Public Accounting major at Mercy College but she's not your average accountant. Abigail enjoys meditating, journaling and reading in her spare time. She doesn't believe in life before coff...
Read all stories written by Abigail Smith
Laine Griffin
Associate Editor
Laine Griffin is from the one and only Washington D.C. and is a journalism major at Mercy College. Her hobbies range from playing sports, bartending, spending times with her best friends back at home and...
Read all stories written by Laine Griffin
Hannah Calver
Impact Staff
Hannah is majoring in Journalism at Roehampton University in London. I am currently completing a semester abroad at Mercy College and she hopes to fulfill her adventurous side of discovering as much of...
Read all stories written by Hannah Calver
Michael Perrota
Adviser
Prof. Michael Perrota began teaching at Mercy College in 2005. Previously, he was a full-time reporter for North Jersey Media Group in the sports and news sections. After he began teaching, he worked in...