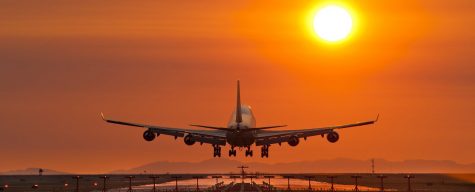 Hannah Calver, Staff writer

February 2, 2017

Filed under Hannah Not From Montana
As I step out of terminal 4 at JFK airport, my ears are filled with the strong echo of American accents surrounded by crowds of people who seem so unfamiliar. I then begin to question myself, "Should I be here?" It's been my first two weeks of studying for a semester in the United States and...
Matt Reich
Impact Staff
Matt Reich is a guy constantly on the go who can't let a minute go unused. Born in a city in Texas, raised in rural Connecticut, and now he's trying to make it in New York. An avid comedy fan who follows...
Read all stories written by Matt Reich
Steven Keehner
Impact Staff
Steven Keehner is a journalism major with an unhealthy addiction to coffee and the band Oasis. Hailing from the mediocre town of Oyster Bay, New York, he was the Editor-in-Chief of his high school paper, The Har...
Read all stories written by Steven Keehner
Michael Perrota
Adviser
Prof. Michael Perrota began teaching at Mercy College in 2005. Previously, he was a full-time reporter for North Jersey Media Group in the sports and news sections. After he began teaching, he worked in...
Read all stories written by Michael Perrota
Jess Brandt
Sports Editor
Jess Brandt is a Media Studies major specializing in Journalism. She is from the wholesome town of Folsom located in beautiful Northern California. She is a member of the Mercy College Women's soccer team...
Read all stories written by Jess Brandt
Tanisha Esprit
Impact Staff
Tanisha Esprit, also known as Tan Tan or T, is majoring in journalism at Mercy College. She is from the breathtaking island of St.Thomas, USVI. She enjoys the view of pages turning and the pen gliding...
Read all stories written by Tanisha Esprit
Karen Polanco
Impact Staff
Karen is dull and boring and that is why she can't write a bio. She lives in Connecticut. Or something. She edits videos fairly well. Rumor is she loves donuts. She can be reached at...
Read all stories written by Karen Polanco
Britney Hoobraj
Associate Editor
Britney is a Journalism major at Mercy College. She was raised in New York City and her hobbies include attending concerts, attending protests, and re-watching shows on Netflix and Hulu. She currently...
Read all stories written by Britney Hoobraj
Chloe Digianni
Impact Staff
Chloe is a senior TV/Radio Production major at Mercy College and is the main videographer. Her talents range from shooting footage in the studio to chasing protesters in Washington D.C with her trusty...
Read all stories written by Chloe Digianni
Nicole Acosta
Staff Writer
Nicole is from the Bronx and is a journalism major at Mercy College. Her hobbies include discovering new places to eat, photography, listening to every current album you could think of, and re-watching...
Read all stories written by Nicole Acosta
Andrea Loaiza
Staff Writer
The name is Loaiza, Andrea Loaiza. She is currently a junior in Mercy College on her way to getting her bachelors in Media and Journalism. She was the managing editor for her high school newspaper...