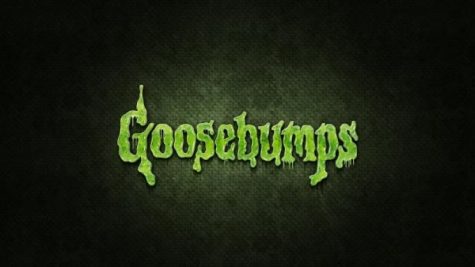 Stephen Lyons, Staff Writer

February 1, 2018

Filed under Retro Rewatch
Some of us used to read the books, some watched the TV series, some got them when they rubbed two balloons together to make that weird noise. In some way we have all experienced Goosebumps. Goosebumps was a 4 season, 74 episode horror anthology that ran from 1995 to 1998 and was based on ...
PJ Gueye
Impact Staff
Rapper​ ​Flawless2wavey​ ​has​ ​been​ ​underestimated​ ​his​ ​whole​ ​life.​ ​"​ ​All my​ ​life​ ​,​ ​I​ ​felt​ ​like​ ​I​ ​wasn't​...
Read all stories written by PJ Gueye
Jess Brandt
Sports Editor
Jess Brandt is a Media Studies major specializing in Journalism. She is from the wholesome town of Folsom located in beautiful Northern California. She is a member of the Mercy College Women's soccer team...
Read all stories written by Jess Brandt
Michael Dunnings
Impact Staff
Michael Dunnings, otherwise known by the Hungarian equivalent "Miska", is a native of Dobbs Ferry and a senior studying Journalism at Mercy College. Michael can either be found wasting countless hours...
Read all stories written by Michael Dunnings
Andrea Loaiza
Staff Writer
The name is Loaiza, Andrea Loaiza. She is currently a junior in Mercy College on her way to getting her bachelors in Media and Journalism. She was the managing editor for her high school newspaper...
Read all stories written by Andrea Loaiza
Nora-Grayce Orosz
Impact Staff
Nora-Grayce is a journalism major from Yonkers. She's a music and pop culture addict who lives for festivals and food. In her spare time she can be found binge-watching crime dramas, Instagramming her...
Read all stories written by Nora-Grayce Orosz
Sandra Romero
Impact Staff
Sandra Romero is a senior majoring in Communication Studies with a specialization in Public Relations. She is taking on many projects to end her college journey strong. From interning at an Integrated...
Read all stories written by Sandra Romero
Chelsea Renay
Impact Staff
Chelsea. Chelsea Renay. Chels. Che (Only if you're her best friend Sam!) Chelsea Martin is a New Haven, Conn. native and is studying Radio and Television production at Mercy College. In her spare time,...
Read all stories written by Chelsea Renay
Danielle Sarasky
Impact Staff
Dani Sarasky is a Media Studies major with a concentration in Television and Radio production. She is from a very small town on Long Island called Floral Park. She is a member and captain of the Mercy...
Read all stories written by Danielle Sarasky
Karen Polanco
Impact Staff
Karen is dull and boring and that is why she can't write a bio. She lives in Connecticut. Or something. She edits videos fairly well. Rumor is she loves donuts. She can be reached at...
Read all stories written by Karen Polanco
Tanisha Esprit
Impact Staff
Tanisha Esprit, also known as Tan Tan or T, is majoring in journalism at Mercy College. She is from the breathtaking island of St.Thomas, USVI. She enjoys the view of pages turning and the pen gliding...