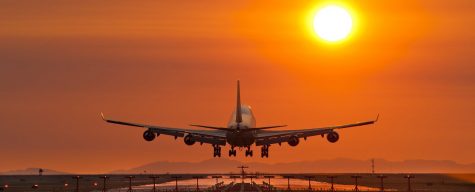 Hannah Calver, Staff writer

February 2, 2017

Filed under Hannah Not From Montana
As I step out of terminal 4 at JFK airport, my ears are filled with the strong echo of American accents surrounded by crowds of people who seem so unfamiliar. I then begin to question myself, "Should I be here?" It's been my first two weeks of studying for a semester in the United States and...
Staff Profile
Chloe Digianni
Impact Staff
Chloe is a senior TV/Radio Production major at Mercy College and is the main videographer. Her talents range from shooting footage in the studio to chasing protesters in Washington D.C with her trusty...
Read all stories written by Chloe Digianni
Jess Brandt
Sports Editor
Jess Brandt is a Media Studies major specializing in Journalism. She is from the wholesome town of Folsom located in beautiful Northern California. She is a member of the Mercy College Women's soccer team...
Read all stories written by Jess Brandt
Nora-Grayce Orosz
Impact Staff
Nora-Grayce is a journalism major from Yonkers. She is a music and pop culture addict who lives for music festivals. In her spare time she can be found binge watching the X Files, taking pictures of her...
Read all stories written by Nora-Grayce Orosz
Matt Reich
Impact Staff
Matt Reich is a guy constantly on the go who can't let a minute go unused. Born in a city in Texas, raised in rural Connecticut, and now he's trying to make it in New York. An avid comedy fan who follows...
Read all stories written by Matt Reich
Olivia Meier
Impact Staff
Olivia Meier, most commonly referred to as Liv, is a journalism student at Mercy College. And while she loves New York, she is a true Jersey girl. If she's not writing with a latte in hand, you can find...
Read all stories written by Olivia Meier
Nicole Acosta
Staff Writer
Nicole is from the Bronx and is a journalism major at Mercy College. Her hobbies include discovering new places to eat, photography, listening to every current album you could think of, and re-watching...