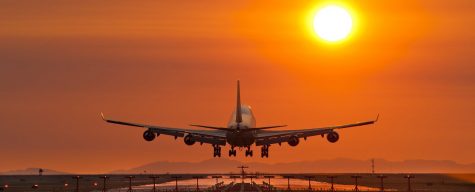 Hannah Calver, Staff writer

February 2, 2017

Filed under Hannah Not From Montana
As I step out of terminal 4 at JFK airport, my ears are filled with the strong echo of American accents surrounded by crowds of people who seem so unfamiliar. I then begin to question myself, "Should I be here?" It's been my first two weeks of studying for a semester in the United States and...
Stephen Lyons
Impact Staff
Stephen Lyons is mostly found on chairs and couches in front of a Television. When he isn't wasting his life with Xbox games or TV series, he likes to write and take long walks on the beach. His goal is...
Read all stories written by Stephen Lyons
Liv Meier
Associate Editor
Olivia Meier, most commonly referred to as Liv, is a journalism student at Mercy College. And while she loves New York, she is a true Jersey girl. If she's not writing with a latte in hand, you can find...
Read all stories written by Liv Meier
Steven Keehner
Impact Staff
Steven Keehner is a journalism major with an unhealthy addiction to coffee and the band Oasis. Hailing from the mediocre town of Oyster Bay, New York, he was the Editor-in-Chief of his high school paper, The Har...
Read all stories written by Steven Keehner
PJ Gueye
Impact Staff
Pj Gueye ( Pj Da Prodigy)  is a senior Tv/ Radio Production major and minor in Music Industry and technology at Mercy College.In the summer of 2016,  Pj founded the Band P.L.U.G. P.L.U.G  stands for;...
Read all stories written by PJ Gueye
Chloe Digianni
Impact Staff
Chloe is a senior TV/Radio Production major at Mercy College and is the main videographer. Her talents range from shooting footage in the studio to chasing protesters in Washington D.C with her trusty...
Read all stories written by Chloe Digianni
Jess Brandt
Sports Editor
Jess Brandt is a Media Studies major specializing in Journalism. She is from the wholesome town of Folsom located in beautiful Northern California. She is a member of the Mercy College Women's soccer team...
Read all stories written by Jess Brandt
Andrea Loaiza
Staff Writer
The name is Loaiza, Andrea Loaiza. She is currently a junior in Mercy College on her way to getting her bachelors in Media and Journalism. She was the managing editor for her high school newspaper...
Read all stories written by Andrea Loaiza
Michael Perrota
Adviser
Prof. Michael Perrota began teaching at Mercy College in 2005. Previously, he was a full-time reporter for North Jersey Media Group in the sports and news sections. After he began teaching, he worked in...
Read all stories written by Michael Perrota
Nora-Grayce Orosz
Impact Staff
Nora-Grayce is a journalism major from Yonkers. She's a music and pop culture addict who lives for festivals and food. In her spare time she can be found binge-watching crime dramas, Instagramming her...
Read all stories written by Nora-Grayce Orosz
Danielle Sarasky
Impact Staff
Dani Sarasky is a Media Studies major with a concentration in Television and Radio production. She is from a very small town on Long Island called Floral Park. She is a member and captain of the Mercy...