Jasmine Williams, Managing Editor

November 21, 2011
There are hundreds of thousands of people, children and adults alike, who indulge and admire the world that surrounds sports. Of those who hold sports close to their hearts, several, if not all, spend their free time being involved with their favorite sport, whether on an organized team or with friends. Sports...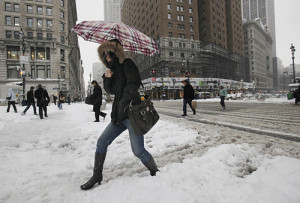 Jessi Rucker, Web Editor

December 1, 2010
Winter is here with all its blustering beauty and New Yorkers hardly resemble the carefree sun-kissed, outdoor brunch-ers they were in early fall. Personally, I can really only appreciate the few hours after a nighttime snowfall, the white powder blanketed across the silent streets, crunching...