2023 NFL Mock Draft- First Round
With the NFL Draft just a little over a month away, we already have a lot of major developments including a major blockbuster trade involving the first pick from the Bears to the Panthers for WR DJ Moore and more draft capital and a first-round pick being traded for a coach in Sean Payton.
In the next month, there will be even more twists and turns, including trades and storylines about picks rising and falling, and free agency effecting team needs. Nonetheless, here is my mock draft based on where things stand today, and who I think each team should take.
Carolina Panthers (from Bears) – QB Bryce Young – Alabama. Earlier this month, the Panthers shook up the NFL World trading #1 receiver DJ Moore along with 2 first and 2 second round picks for the #1 overall pick. Here they will either Bryce Young or CJ Stroud to be their franchise signal caller for the next decade, but the wow ability of Young will convince them to go with the 5.10 former Heisman trophy winner as the guy.
Houston Texans – QB CJ Stroud – Ohio State. With Bryce Young off the board, and Houston badly needing a QB with last year's starter Davis Mills coming off a terrible year, they go with Ohio State's CJ Stroud, who is arguably the best thrower off the football in the draft, and much more prototypical than Young at 6'3.
Arizona Cardinals – EDGE – Will Anderson Jr- Alabama. While many think this could be a spot for another team who needs a franchise QB to trade up, the Cardinals select that greatly bolsters their defensive front that struggled last year, and a D line who lost JJ Watt and Zach Allen this offseason. Will Anderson is a generational talent on the edge who had 34.5 sacks in 3 years in Alabama, and Arizona can't go wrong with him.
Indianapolis Colts – QB Anthony Richardson – Florida. Anthony Richardson lit up the combine, posting ridiculous numbers in the 40-yard dash, the vert jump, the broad jump, and has wowed teams with his crazy athletic ability. However, questions about his accuracy, and overall command of the position drop him to 4, where the Colts will try and develop him into their next franchise guy.
Seattle Seahawks (from Broncos) – DT Jalen Carter- Georgia with a high pick acquired in the Russell Wilson trade, Seattle looks to take top DT prospect Jalen Carter, who's strength and run stopping greatly helped UGA on the way to back-to-back titles, despite character concerns about his drinking and speed racing incidents. Carter may be too good a talent to pass up for a D line who struggled vs the run last year.
Detroit Lions – CB Devon Witherspoon – Illinois. Even after Jeff Okudah's reemergence last year, and the signing of slot CJ Gardner Johnson, you can never have enough CB depth and Devon Witherspoon is the best one of this class. Witherspoon was an All-American last year shutting down every WR he faced in the Big ten, and while being undersized is one of the hardest CB hitters. The Lions can't go wrong with how he can impact the game.
Las Vegas Raiders – EDGE Tyree Wilson – Texas Tech. The Raiders pass on a QB here opting for later round options after signing Jimmy Garoppolo and settle on a potential edge of the future to put next to Maxx Crosby, in Tyree Wilson. Wilson showed great athletic potential, and all-around ability in his 3 years at Texas Tech before tearing his foot. He will be a force at the next level.
Atlanta Falcons- EDGE Nolan Smith- Georgia The Atlanta Falcons desperately need help rushing the passer, and they keep standout edge rusher Nolan Smith in state to do it, who ran a stunning 4.39 at the combine after 4 years at Georgia. Smith has leadership qualities and is a versatile player who can play multiple positions, a little like Micah Parsons, but would greatly help Atlanta's pass rush.
Chicago Bears (from Panthers) – T Paris Johnson Jr- Ohio State. The Bears need all the pieces they can get to help star young QB Justin Fields, and getting an old teammate from his Buckeye days might be just the way to go. Paris Johnson Jr was a standout pass protector and very good in the run game (which is the Bears specialty) and can give Fields some comfortability after trading the first pick to Carolina.
MOCK TRADE: Tampa Bay Buccaneers (from Eagles)- QB Will Levis- Kentucky. As Will Levis keeps falling the Buccaneers make a franchise decision trading multiple first round picks to move up with the stacked Eagles and take the Kentucky signal caller, who has been looking jacked throughout the draft process, and had very good combine and pro days. Levis production hurt his stock last year with a very down senior season, but he will be the franchise guy ahead of Baker Mayfield, and Kyle Trask in Tampa without a doubt.
Tennessee Titans – T Peter Skoronski – Northwestern. The Titans continue to revamp their O line by replacing Taylor Lewan with another Big 10 tackle whose specialty is in the run game.
Houston Texans- WR Jaxon Smith -Njigba – Ohio State. The Texans follow the Bengals model by matching their new QB in C.J Stroud with his top weapon and best friend from college in Smith-Njigba, who missed most of last season with injury after wrecking college defenses in 2021.
New York Jets- EDGE Myles Murphy- Clemson New York is expected to be all in this year with the expected acquisition of Aaron Rodgers and bolstering their D line would be the smart thing to do to get depth behind Carl Lawson and Bryce Huff and others. Murphy underperformed a little at Clemson but still has generational talent and can develop into a great edge.
New England Patriots- EDGE Lukas Van Ness- Iowa Van Ness fits the Patriot mold that Bill Belichick likes, very versatile edge rusher whose strength is his best trait. If he goes to New England expect him to make immediate impact next to Matthew Judon.
Green Bay Packers- TE Dalton Kincaid- Utah. The Packers haven't drafted an offensive weapon in RD1 in over 10 years, much to the dislike of Aaron Rodgers, but they will now need a TE with Robert Tonyan leaving. Kincaid can serve as a game changer for new QB Jordan Love like he was for Utah, singlehandedly winning a couple games himself.
Washington Commanders – CB Christian Gonzalez- Oregon Somehow shockingly falling this low, Gonzalez is the clear best player available and fits a big need in a shaky Commanders secondary. Consider this a steal.
Pittsburgh Steelers- T Broderick Jones- Georgia Pittsburgh desperately needs to improve their tackles, as opposing D lines feasted against Chucks Okoroafor and company last year, and Broderick Jones is an excellent prospect to try to fill the gap.
Detroit Lions- DT Calijah Kancey- Pittsburgh After drafting Devon Witherspoon, the Lions will look for a D line prospect that changes the game from the inside to go with Aidan Hutchinson, and Kancey is just that, drawing comparisons to another former Pitt DT in 7 time all pro Aaron Donald.
MOCK TRADE: Philadelphia Eagles (from Tampa Bay) – RB Bijan Robinson- Texas After trading back the Eagles draft a player who will make their offense even more unstoppable in Robinson, who's the best RB prospect since Saquon Barkley and would complement the power run game with Jalen Hurts in dangerous ways.
Seattle Seahawks- O'Cyrus Torrance- Florida Torrance is the best interior O lineman in this draft and helped a dangerous Flroida run attack be one of the best rushing teams in the SEC last year. The Seahawks need to invest all over, and Torrance would greatly help their O line right away.
Los Angeles Chargers -WR Zay Flowers- Boston College Flowers is one of the fastest WRs in this draft and will give Justin Herbert the deep threat he very much needs to open the offense more. This pick is a no brainer.
Baltimore Ravens- WR Jordan Addison- USC With Lamar Jackson's status in question, the Ravens look to solve their WR issues and get a good route runner next to Rashod Bateman and speed demon Devin Duvernay, so if Jackson comes back, they will have a dangerous passing attack.
Minnesota Vikings- WR Quentin Johnston- TCU With Adam Thielen leaving, the Vikings need another WR to pair with Justin Jefferson, and while KJ Osborn is good, Johnston can give them another speed threat that's needed on the outside after leading TCU to the national championship last year.
Jacksonville Jaguars- CB Deonte Banks – Maryland One of the most impressive cover corners in the draft this year, Banks is a very solid prospect who is being undervalued, but I can see him being elite one day. Jacksonville needs more corner depth, and this would be the perfect guy to be a steal at the position.
New York Giants- CB Joey Porter Jr- Penn St- Son of former great Joey Porter, he has great instincts and is one of the most solid corners in the slot making tackles and against the run. Giants have quite a few needs, but Porter fills a big one with his toughness in the secondary.
Dallas Cowboys- TE Michael Mayer- Notre Dame Dallas let Dalton Schultz walk in free agency and will need to replace him with a younger TE despite decent production from Jake Ferguson last year. Mayer was a 3-year standout at Notre Dame, and draws Rob Gronkowski comparisons, so he may be the answer to fixing the Dallas offense.
Buffalo Bills- T Dawand Jones- Ohio State Buffalo needs to improve their O line, as aside from Dion Dawkins their tackles are weak. Jones fills the void of being someone they can develop to protect on the right side as he did in college, and might even likely be just as good as his college teammate Paris Johnson.
Cincinnati Bengals- S Brian Branch- Alabama- Branch is the best safety in this draft, and after losing hard hitting ballhawk Jessei Bates in free agency to Atlanta, Branch can fill that exact role for Cincy.
New Orleans Saints- DT Bryan Bresee- Clemson Bresee is a once former top recruit who struggled with injuries and his sister's death at Clemson but has amazing talent. New Orleans can go many ways with this pick, but he could develop into a star, and it could be a steal.
Philadelphia Eagles- Felix Anudike-Uzomah- EDGE- Kansas State. The reigning Big 12 defensive player of the year who had 19.5 sacks in the last 2 years Anudike-Uzomah is a late rising prospect who can be just as much a game changer as the top edges if developed right.
Kansas City Chiefs- Will McDonald IV – Iowa St McDonald is a misused edge at Iowa State who can develop into a pass rusher if he learns the right techniques, and eventually replace Frank Clark.
Leave a Comment
About the Contributor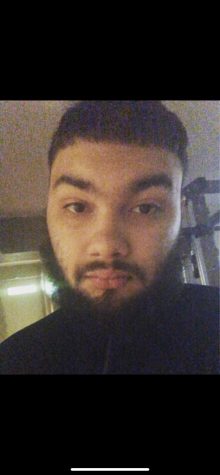 Kris Torres, Impact Staff
Kris Torres is a Junior Journalism Major at Mercy College. A former football player, he is passionate in writing about Campus Current events, Sports,...