Mocking the 2020 NFL Draft Part 2: Trio of LSU Tigers Wrap Up the First Round
LSU ends up with five first round picks, as they had a historic 2019 collegiate season as National Champions.
In this mock draft, the first 32 selections end in three LSU Tigers, as they are selected consecutively at the tail end of the first round.
All four days of the NFL Scouting Combine wrapped up, as the testing change in primetime had mixed results. Injuries had a big spotlight during the drills, as some of the top prospects opted out of the testing or their on-field performance was cut short, unfortunately. The time switch had major effects on the players and their results, as some of the combine results were overall lower compared to prior results in previous years. You can track all four days of the scouting combine here, as it went from Feb. 27 to March 1.  To see part one of this mock draft, which was done before the combine, click here: Mocking the 2020 NFL Draft Part 1: Wide Receivers Galore.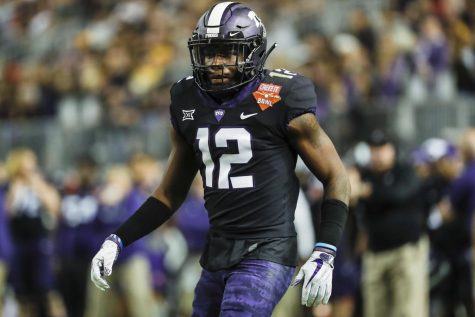 17. Dallas Cowboys- Jeff Gladney (CB) TCU
If Byron Jones tests free agency, getting his replacement at cornerback will be the top need for the Cowboys. Gladney, from TCU, is a scrappy corner for his size and has the ball production to make plays in the secondary.

18. Miami Dolphins- Andrew Thomas (OT) Georgia
The Dolphins snag their franchise left tackle with Thomas. The Georgia tackle has good length to be a bully in the run game and is mechanical in pass protection but he may not have the most upside compared to the rest of the tackles.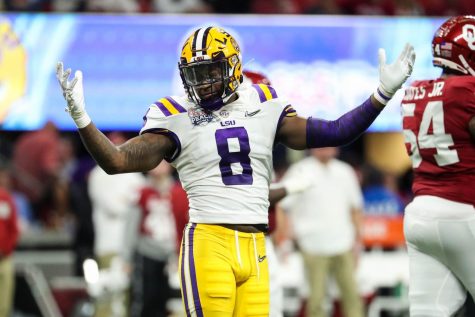 19. Las Vegas Raiders- Patrick Queen (LB) LSU
The Raiders have not addressed the linebacker position the past few years but they could do so by taking a speedy linebacker. Queen is similar to past LSU linebackers in coverage (similar to Deion Jones) and has the instincts to be a solid run defender despite his stature.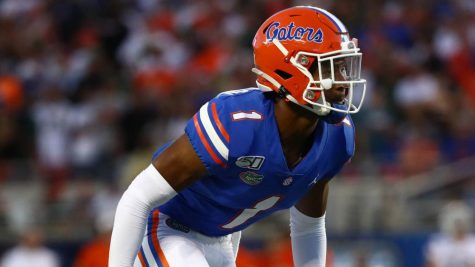 20. Jacksonville Jaguars- C.J. Henderson (CB) Florida
The Florida cornerback stays in-state, as the Jaguars get their Jalen Ramsey replacement. Henderson has great mirror ability in coverage, perhaps one of the best in the class, but his tackling issues and ball production were concerns this past year.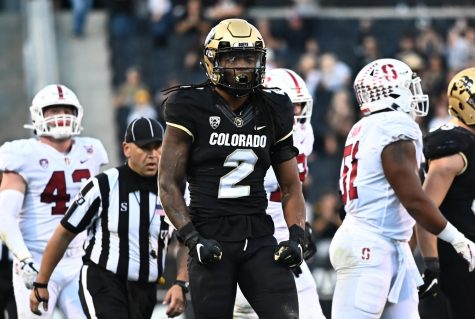 21. Philadelphia Eagles- Laviska Shenault Jr. (WR) Colorado
The Eagles need to give Carson Wentz some weapons and they get a versatile scoring machine in Shenault. The Colorado receiver will make plays as a ball carrier (like a Deebo Samuel) or in the slot where he is better projected.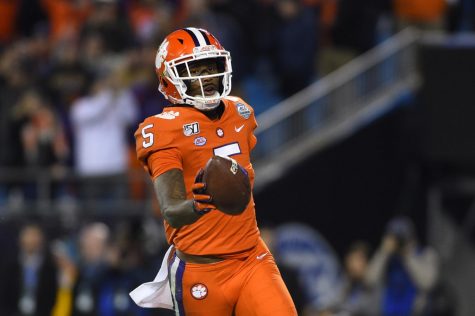 22. Buffalo Bills- Tee Higgins (WR) Clemson
Getting Josh Allen a receiver like Higgins will help a receiving core that has speed but not size. The Clemson receiver has the profile to be a number one outside receiver as he is reliable in contested catch situations and the red zone.

23. New England Patriots- A.J. Epenesa (EDGE) Iowa
Epenesa can rush off the edge and can also be an interior disruptive as well, with his strength and technique. The Patriots getting the Iowa pass rusher would help out their defensive line immensely, as it needs more sack production as a whole.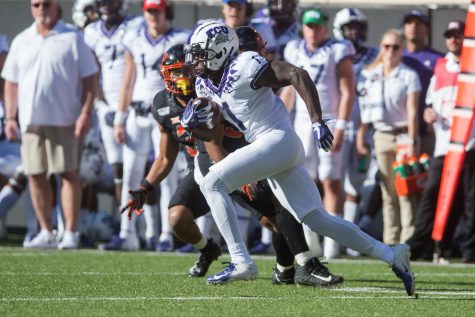 24. New Orleans Saints- Jalen Reagor (WR) TCU
Getting Michael Thomas a running mate could help the Saints passing game down the field with Drew Brees coming back. They are missing a field stretcher and with Reagor's versatility, he can be used in various roles as a ball carrier.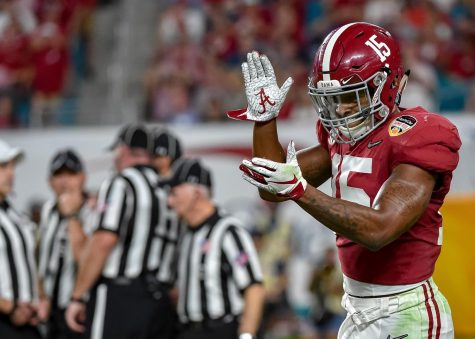 25. Minnesota Vikings- Xavier McKinney (S) Alabama
With Anthony Harris most likely not going back to the Vikings, they could use a versatile defensive back to pair up with Harrison Smith. McKinney is at his best around the line of scrimmage as a box/strong safety but can also play slot cornerback.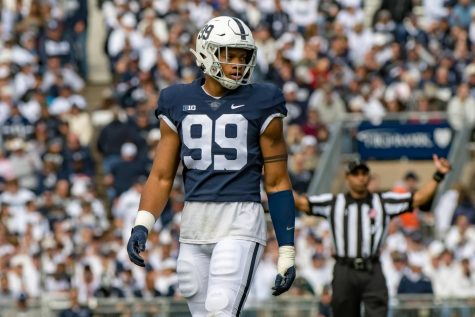 26. Miami Dolphins- Yetur Gross-Matos (EDGE) Penn State
Gross-Matos is a physical specimen, as he has all the things you look for in a well-rounded pass rusher. The Dolphins land the Penn State edge rusher here and he is versatile enough to play around the defensive line.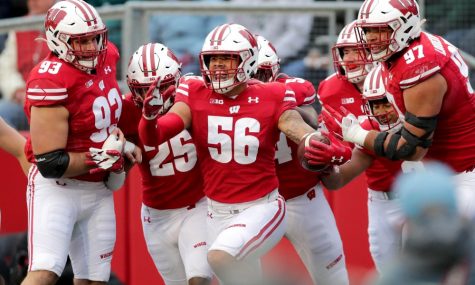 27. Seattle Seahawks- Zach Baun (EDGE) Wisconsin
Baun is a part-time edge rusher, part-time linebacker, and was exceptional rushing the passer. Lighter in size, the Wisconsin pass rusher can be used in a unique defense like Seattle with his coverage ability and would replace the production from Jadaveon Clowney if he enters free agency.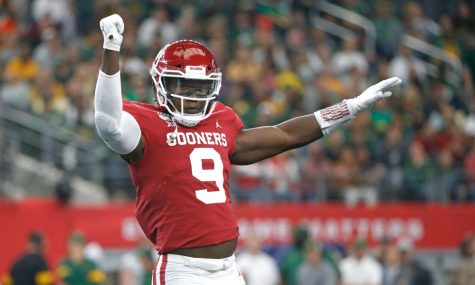 28. Baltimore Ravens- Kenneth Murray (LB) Oklahoma
The Ravens getting another Oklahoma player is no surprise, as they could use a run and chase linebacker like Murray to potentially replace Patrick Onwuasor. He is not the most instinctual but he can cover a lot of ground with his speed as a physical playmaker.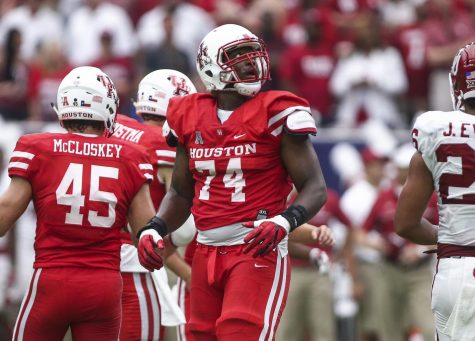 29. Tennessee Titans- Josh Jones (OT) Houston
Jack Conklin is likely leaving in free agency and the Titans get his replacement at the right tackle spot, beefing up the offensive line to retain success as a run-first team. Keeping continuity at the bookend tackle positions (pairing him with Taylor Lewan at left tackle) will be key, as Houston tackle, Jones is raw as a pass blocker but has the athletic upside as a dominant run blocker.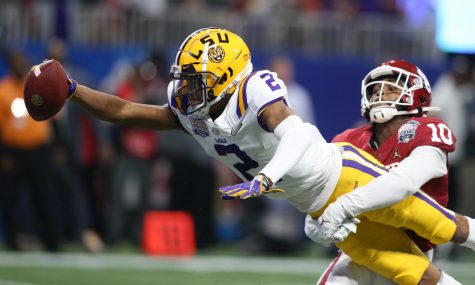 30. Green Bay Packers- Justin Jefferson (WR) LSU
Davante Adams gets a running mate in Jefferson, as he was uber-productive and can give Aaron Rodgers a playmaker in the slot. The LSU pass-catcher profiles as a possession receiver and is a detailed route runner.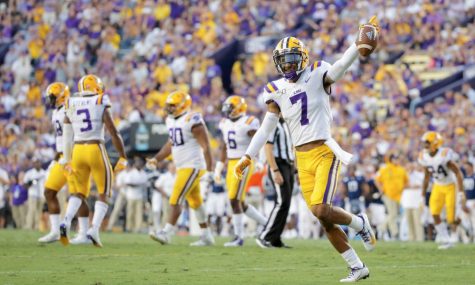 31. San Francisco 49ers- Grant Delpit (S) LSU
Delpit had a down year and struggled as a run defender, but he has some special qualities as a ball-hawking free safety. Jimmie Ward is currently there but even if he is brought back as a pending free agent, the LSU safety can make a difference in a secondary with his range.
32. Kansas City Chiefs- Kristian Fulton (CB) LSU
Fulton does not have the best ball production but he profiles as a well-versed press-man corner that was stingy in coverage at LSU. The Chiefs get their potential Breshaud Breeland replacement but even if they re-sign him, they need more talent at the corner position in general.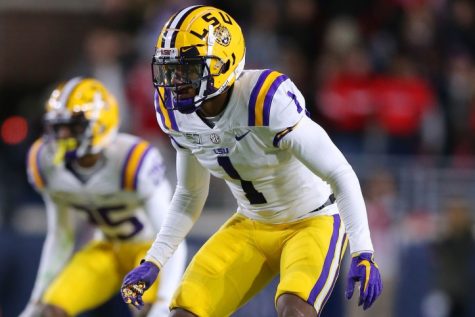 With the combine over with and completed last weekend, many prospects will have to rely on pro days as their final test and teams will have to deal with free agency in the coming weeks.
The stock of some of the mentioned players may be lowered to the point where they are on the fringe of the first round. Some of the prospects who tested well may have raised their value and could end up at the bottom of the first round. Many teams and agents with upcoming free agents met at the combine, as the chatter of free agency and trade rumors circled in Indianapolis. It will have a major impact on the rest of the offseason.
Leave a Comment
About the Contributor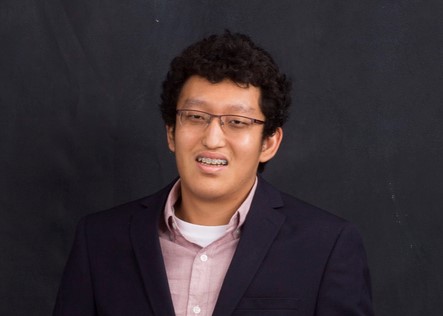 Andrew Kim, Impact Staff
Andrew Kim is a senior majoring in Journalism. Transferring and switching majors a few years ago was a big risk but it has been well worth it so far. Andrew...