The Fall 2022 Anime lineup is the best season for anime in recent memory
In my years of watching anime, I can't remember another season that was filled with this much quality anime airing in a single period.
I usually watch a few anime a season, whether it is a continuation of something I already watched or if it is something brand new. Each season has a new set of anime that airs either on a streaming platform simulcast weekly or it comes out in parts (or just all at once) like what Netflix sometimes does.
The usual standard for watching anime in general is to watch three episodes before deciding whether to keep or drop it. For me, it does depend on the synopsis but I tend to go for a wide range of genres for anime as long as it is unique and interesting enough.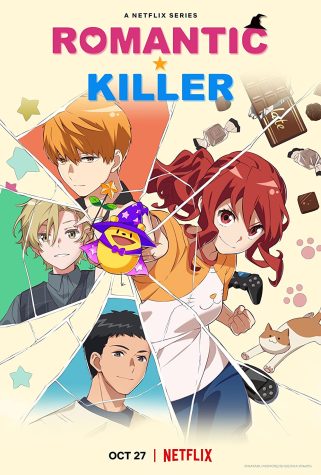 Obviously, I still miss many great shows, especially if it is not on a widely available streaming platform, as my watch later list grows longer by the season. But sometimes, I find real gems that often get overlooked by watching seasonal anime. Even though the anime medium is getting slightly saturated with the same type of shows, as long as it has good quality and is distinct enough, then the more the merrier.
This fall season, the lineup is crazy enough to keep up with all the great shows that are airing right now or have aired. Certain shows I couldn't pick up due to not seeing the original or just because it didn't seem original enough or some shows just didn't stand out as something I would want to watch. I will mention a few series on Netflix and Hulu that are either finished in season one or are ongoing, and then some other anime that I am keeping up with weekly.
I am keeping up with My Hero Academia Season 6 and Mob Psycho 100 Season 3 but I don't have much to say about those series, other than that they are good in their own right so far. They are worth catching up on if you are already thinking about watching both or either series.
On Netflix, the anime Romantic Killer and Cyberpunk: Edgerunners really hooked me to the point that I had to binge each in a few days.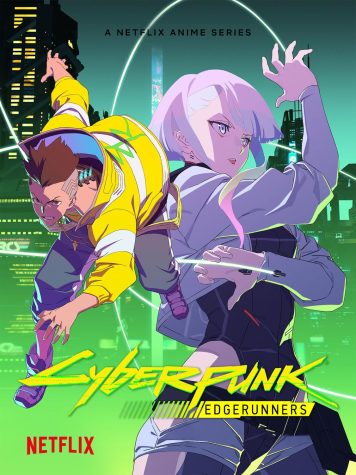 Both are on the opposite spectrums, as Romantic Killer is a romantic comedy (12 episodes) about a high school girl, Anzu Hoshino, who essentially goes from not wanting and not finding the time to date at all to living a dating game fantasy in real life. It is a cliche breaker of a rom-com and it was unique enough to keep me intrigued, compared to other rom-com anime I have seen.
Cyberpunk Edgerunners is a 10-episode adaptation of the Cyberpunk 2077 video game and is a prequel to the main storyline in the game. However, even without knowing anything about the game itself, I found myself entranced in the story of David Martinez trying to survive in the ghetto of a city that is futuristic in how they use extreme body modifications in this sci-fi action series.
On Hulu, Chainsaw Man and Spy x Family are both action series but the major difference is that the first anime I mentioned is way gorier than the other. Spy x Family is more of a comedy and Chainsaw Man or "CSM" is a fantasy series, but not in the traditional sense.
CSM is on its 8th episode out of 12 and so far, it is a very edgy and gritty series, but it does have some unique aspects that could separate it from other similar shows involving devils and monsters that our main lead, Denji, has to fight with the help of the chainsaw devil, Pochita.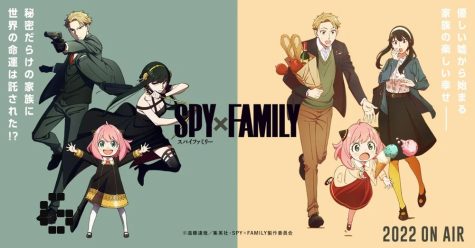 This anime has seen the most hype of any series I have seen ever seen on social media, specifically Twitter, going back from a year or two ago before the adaptation of the manga this anime is based on was ever announced. There must be a reason for it and it is interesting enough to stick with this anime till the end.
Spy x Family is on its second season (Part 2 airing Fall of this year) and the first season aired in the Spring of this year. The first season followed up on what made it successful and carried it out to the second season, as it is at the 9th episode out of 13.
This comedy is essentially about this family the Forgers and how Loid Forger is a spy and Yor Forger is an assassin, while Anya Forger is an esper. But none of them know the truth and somehow they all end up together in this mock mother-father-daughter dynamic as they all try to keep their secrets concealed from each other.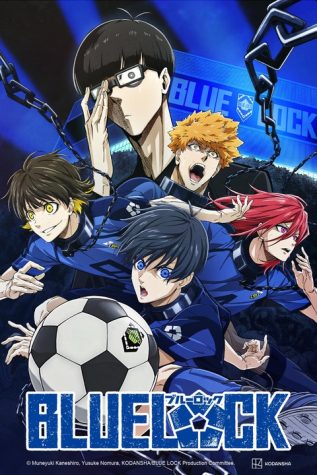 Blue Lock is a soccer anime and even though I usually don't watch sports anime, this one is well worth hopping on the bandwagon for. It is on its 8th episode out of 24 and it got some hype prior to airing. And with the world cup going, this anime is more relevant than ever, as it focuses on a tournament-style competition.
Yoichi Isagi is a high school student who is invited by the Japanese Football Union to partake in a project called Blue Lock, where strikers (under 18) compete with each other and against other teams. I initially thought these high school soccer players had superpowers but I was wrong, as they show their unique skills concerning real-life soccer players. This show displays their failures along with their wins, but more importantly, it highlights their nervousness and strategy (along with pre-planning) before each match, as their future soccer careers are on the line.
This is probably the hidden gem of the fall anime season. Bocchi the Rock! is a sleeper hit and something I didn't expect to watch and like. I shouldn't be surprised, however, as an amateur musician (bass and drum player) who has been in a band in high school. This type of show should've been on my radar but now it is, as it is on its 8th episode out of 12.
It is mostly a high school band comedy, as Hitori Gotou is a socially inept online guitarist who posts covers on Youtube under the alias "guitar hero". She is actually a really popular Youtube guitarist, but tries to not make herself known through her online channel, and is called "Bocchi-chan" because she is always lonely and gloomy. But even people like her can shine at times, as she expresses her love for music through her creative style of playing.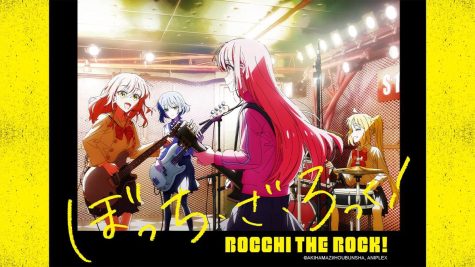 Bocchi nervously joins a band after trying to hide her amazing guitar playing and makes her first batch of friends along the way despite her shyness. She is extremely talented playing alone but has little experience playing in a group, as we see her progression through the show along with the other girls who are in the band. Bocchi is an extreme introvert, so the contrast when her avoiding conversation with people to playing live confidently as the lead guitarist in a rock band is pretty funny. For a very anxious person, when it comes to music, she makes sure she makes her thoughts and opinions known as her will and drive are what inspire others to want to improve in the band.
Along with a banging soundtrack and cleverly handled comedic situations that the group gets into, the animation during their playing stands out. This series does get its inspiration from other popular music or band anime, but I think it separates itself with its relatability and comedic timing. There are many fun moments of them playing together in a band, but this show also displays the trials and tribulations most, if not all, bands go through starting out. It is a very chill and cutesy but witty series that deserves a chance to watch this anime season.
Leave a Comment
About the Contributor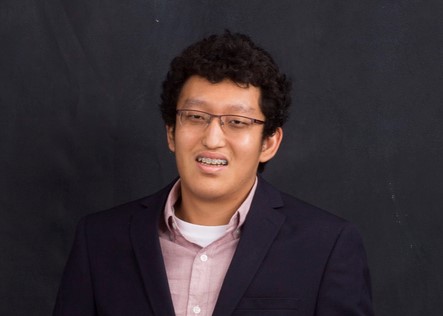 Andrew Kim, Impact Staff
Andrew Kim is a senior majoring in Journalism. Transferring and switching majors a few years ago was a big risk but it has been well worth it so far. Andrew...