Thanks to You, I am Whole Again
From the very first time I met you, to the very first time we had our first conversation in the hallway, I knew you differed from the rest, but I felt like you were too good for me.
You know everything about me, and you never judged me, even when I felt like the entire world was.
I remember the first time I saw you sitting across from me at our high school orientation. I remember exactly what you were wearing and I remember that smile you had on your face when we locked eyes with each other.
It may have not been love at first sight, but it certainly felt like it.
There was a connection; an unspoken, indescribable feeling that I had, and I knew that you were supposed to be in my life.
My entire body was telling me I had to talk to you and get to know you. I had to have you in my life in some capacity.
I couldn't come up with the right words to approach you. So I let you make that move.
I'm so glad that you did. That is where our crazy journey began.
I always felt so empty inside, even with you by my side as my friend, it always seemed like something was missing.
I would search for love in all the wrong places when all this time it was right in front of me.
The old me would allow guys to come in and out of my life whenever they pleased because I felt like I wasn't enough.
I was insecure and sad all the time; I wasn't myself.
Then you came into my life like a soft breeze and help me realize my worth.
It was a long road between us, I pushed you away for far too long but you never gave up on me. You stood by my side always.
It took some time for me to realize how I felt about you and you were okay with that, even if I didn't ask you to be okay with it.
I never expected you to be okay with it, I never even expected you to wait so long but you did. That showed me how much I mean to you.
It took more than just love. It took more than just chemistry. It took patience, it took acceptance, and it took all of me and all of you.
You make me want to put in the effort, I know I'm not good at showing it but I do want to put in the effort: Where you are is where I want to be.
I want to embrace your imperfections and differences because to me, they're the best thing about you.
You are the first guy that ever made me feel loved and appreciated. The first that wanted to be with me for me, not for my body and looks. Just me.
You're the first guy that I can be myself around and you laugh at my corny jokes.
You made me realize that I'm so much more than a pretty face; I have bits of intelligence and talent. You believe in me.
You make me feel beautiful every day, even on the days where my hair is tied up and I'm in my pajamas.
Your smile and your laugh always keep me sane. Your warmth makes me feel safe.
Being in love with you is literally the most magical, mystical, and indescribable feeling in the world.
I know things have not been right between us for a while and I'm sorry.
I want to be a better person for you because you make me a better person.
No matter how much we fight, I would never want to be anywhere else. I choose you, I will always choose you.
I'm a work in progress, and so are you, but as long as we continue to be patient with each other we'll be okay.
Falling in love with you wasn't just a choice. It was a choice to allow myself not to be afraid anymore. The choice to finally let down my guard and let you knock down the wall I had up for years.
Our story is one for the books and I can not wait to tell it to our kids.
I love you. Then, now and forever.
About the Contributor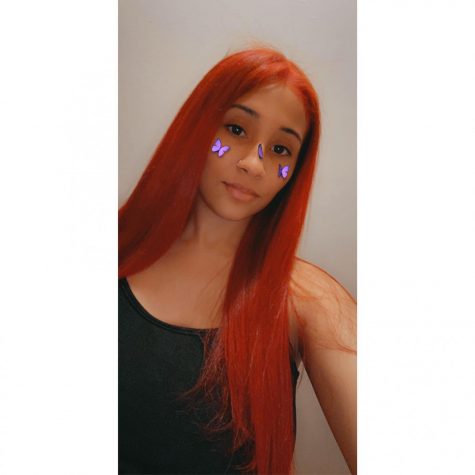 Amber Perez, Senior Writer
Amber Perez is half Puerto Rican and half Italian. She is currently residing at The Bronx, New York and enjoys listening to music and reading books about...