Should Residential Assistants Get Paid?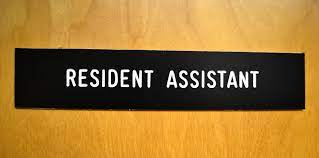 The reality of being a residential assistant is not an easy one. These individuals have one of the hardest and most difficult student jobs on campus. The debate on the topic of Residential Assistances getting paid or not has come to light on most campuses and universities. Those who want this position only know the benefits that residential assistants get and that is motivation if not a need for most students that want to become one to know and hear about. What they don't know is that the benefits are not promised. Most students and people interested in the position know that one of the perks of being an RA is getting your own room and board paid for. The duties of being an RA is hosting three events within each semester. This part of being an RA sounds easy as it is a chance for RA's to be creative and make fun events for residents and commuters to enjoy while taking a break from homework and other responsibilities. The events RA's put together can vary from being fun to mostly educational since they take place on campus wether it's in the commuters lounge, Founders Hall, or even in the second floor lounger in Hudson Hall. If residents decide to come to an event the only thing they would have to do is sign their name on the name sheet. Once the name sheet is signed and filled out it is portrayed as evidence that the event was a success and could possibly be brought back in future semesters to come.
Dream jobs are more likely to be wanted than stressful jobs as RA's are never off the clock as they face problems and time management. This is the part that no one talks about or likes to realize as the struggles, and the sacrifices differ from students who are residential assistants compared to normal students who live on campus. The struggles RA's face is not being able to go out with friends when there's an event on or off campus, or getting to go home for the weekend when they are scheduled as the main RA on duty if not back up. When RA's are on back up they tend to not be needed depending on if the main RA on duty needs their assistance or not. Whereas the main RA on duty has to remain behind the desk with the exception of being absent in the event of having Covid or an emergency. The job of an RA is not for the weak as the position is a hard one from an outsider's point of view as Mental health and anxiety can be increased due to the amount of responsibility and rules they are required to follow.
"Some days are more peaceful than others. When I get a resident who has a small issue it is nothing compared to if a resident needs help when they're locked out of their door and suite." Said a residential assistant who preferred to stay anonymous.
Colleges in the state of New York besides Mercy College are facing a debate in regards to this position being a job. After all it should be since RA's are to remain helpful and available to their residents. "Suny schools pay their RA's and give them benefits such as free housing, room and board. It is no brainer that Mercy should do the same." A sophomore stated as she knows someone who attends a Suny. "I wanted to be one when my friend told me the benefits she received and thought it would be similar to the benefits Mercy offered". She explained wanting to be an RA here on campus. Something students should be mindful about is how time consuming the job of being a residential assistant can be. You must be prepared to be available at all times, and be ready to leave later and come back to campus sooner than everyone else when it is time for break.
universities and other campuses beside Mercy pay their residential students up to at least thirteen dollars an hour while some small schools similar to Mercy don't receive any money or benefits such as room and board to be taken care of. Most colleges and universities forget that their residential assistants are students first, and have a hard time understanding their needs when it comes to managing the duties that being an RA gives them. Some students go into this kind of job for many different reasons such as the convenience in why they applied for the position in the first place. Some figure that they might as well live on campus rather than commute when they're from out of state, while others want to save gas money instead of commuting five days a week and potentially get paid to live on campus. Some residential assistants wished that they were warned about the challenges they would have to face prior to becoming an RA as training was important but not enough to teach them the ins and outs.
If you believe that you are a person that is a people person, manages their time well, can be creative and knows how to solve problems then the position of being an RA is right for you.
Leave a Comment
About the Contributor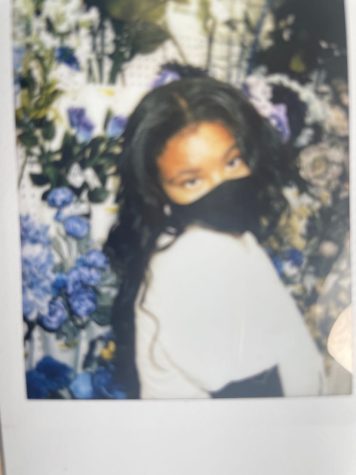 Mia Tindel, Impact Staff
Mia Tindel is a senior at Mercy College studying Journalism. In high school, she discovered her love for journalism, music and reading. She is curious...