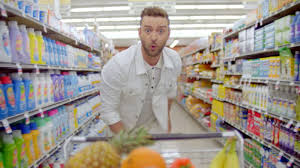 Can't Stop the Feeling
Justin Timberlake stakes his claim for Song of the Summer with his latest release "Can't Stop the Feeling." The funky bass and non-essential lyrics perfectly compliment Justin's trademark, easy-going falsetto and makes for a pleasant, if forgettable, summer tune. The song climaxes with a soulful sing-a-long handclap that guarantees to get people moving in wedding videos across the nation. This is the song your grandmother will ask you about after she sees Ellen dancing with a group of wheelchair stricken girl scouts on her show.
Originally written for the film Trolls, Timberlake steps into the executive music producer role and also lends his voice to one of the onscreen characters. Expect to see 'Feeling' as one of the Best Original song nominees come Oscar season.