Highly Attended Founders Day A Huge Success
Founders Day is the perfect kick start to the academic year, giving students a chance to relax and enjoy the last bit of summer weather before classes and responsibilities catch up.The Sept. 10 event may be the most attended one yet due to the appearance of performer Waka Flocka.
This year's festival started, as usual, with food, games and a showcase from different organizations that Mercy students can join. Dorming students were giving the option to use their meal plan at the event and there was a variety of free food options was well. Students and some members of the community were there as well.
The big event this year was the Waka Flocka concert that followed up the festival. Announced two weeks before the event on social media and via a mass email to students and staff, big events don't happen often on campus. Students were excited and the turn out was great.
The concert took place at the Verrazano Hall patio, students began showing up around 4:30 p.m. and by 5 p.m. the line was almost at Main Hall. Around 600 students were there, an unusually high turn out for a Mercy event.
PJ, a junior, said "it was the best time I had at Mercy since I got here, they should have more events like that."
It is rare to see a big group of people at the same event, it's hard to pick something that would interest different groups of people, this time music was the answer.
Sam, a junior said "It was great seeing so many people have fun at a Mercy event. Events like this bring the community together. We hardly ever see dorming students, computers and alumni together in the same place."
Waka Flocka broke onto the scene with singles such as O Let's Do It, Hard in da Paint and No Hands. No Hands peaked at number 13 on the US Billboard Hot 100. His debut studio album Flockaveli, was later released in 2010. His second studio album Triple F Life: Friends, Fans & Family was released on June 8, 2012 and was preceded by the lead single "Round of Applause."
Leave a Comment
About the Contributor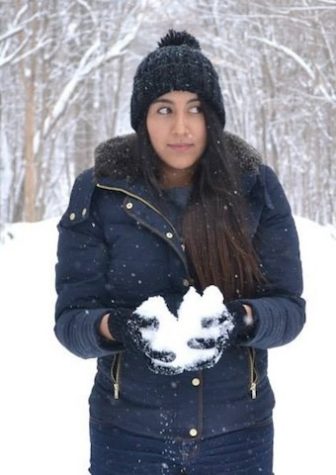 Alejandra Naranjo, Staff Writer
Alejandra is a Music Technology major at Mercy College who is born and raised in Colombia.

She writes a column titled Let's Talk...

She can reached...