Q&A With Faulkner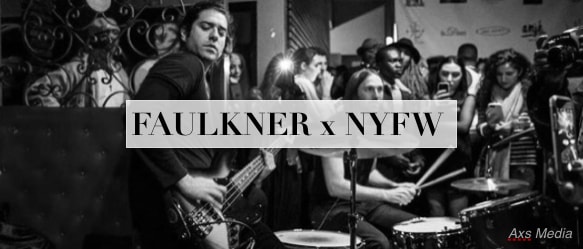 After the runway show with stars such as recording artist Christina Milian and supermodel Medeline Stuart, the alternative bi-costal band Faulkner performed during the New York Fashion Week for The Nylon Project, a charity show which was held at The Delancey on the Lower East Side.
You said you're mainly based in LA, how did your band come together?
Lucas: We were formed in 2013, I was from NY originally and they were from LA. We met up in the LA music scene. We are putting out an album on April 7 and our single is called Revolutionary. People can check it out on YouTube, there's a music video we shot.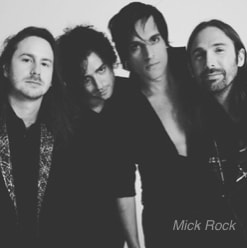 How does your songs come to life?
Lucas: It's really collaborative, Eric produces majority of the material with co-producers. I write all lyrics and they all add arrangements and lots of great ideas.
What inspired you guys to form the band?
Eric: You really have to want it from an early age, I guess, and keep playing on the local venues.
What are some of your musical influencers?
Lucas: David Bowie definitely inspired us in a great way for sure. Just following in their footsteps and continuing the legacy
How old were you guys when you knew you wanted to pursue music?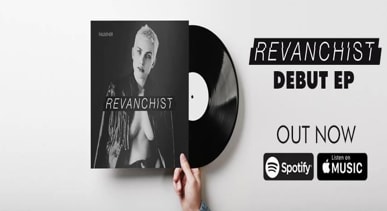 Eric: I'd say in my 20's.
Dimitri: About 10 or 11, I knew when I picked up the guitar that this is what I want to do
What were some highlights you experienced as a band from 2016?
Lucas: We did an amazing rooftop show at a downtown LA skyscraper up on the 40th floor hosted by Jason Bentley of KCRW. We had a blast. MTV picked it up and did a 30 minute special about it
Where do you see your band going in 2017?
Eric: Everywhere, we really want to tour more in Europe. We are going to have more music videos out, more collaborations. We actually have a new collaboration coming out this month.
Is the collaborator a secret?
Lucas: We can tell you that it is with Eminem's main collaborator!
Did you have a specific vision when creating your EP?
Lucas: Yeah, it's a theme album, so it's spaced around retribution. 'Revanchist' is the French word for the act of revenge, and all the music videos tie in together so yeah there's definitely a concept and a theme. Also all of our artwork is going to be monochrome black and white.
What are some places that stood out to you where you have been playing since you started?
Lucas: I think our favorite show was Riot Fest with Iggy Pop, Snoop Dog, Run DMC and No Doubt. That was a great festival and a really good moment!
Leave a Comment