Feasting On The Value Of Hudson Valley Restaurant Week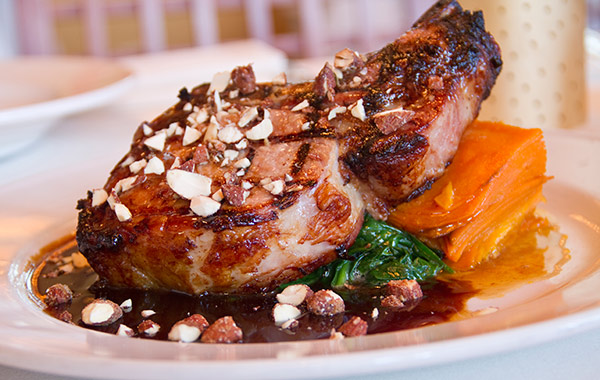 It's that time of year, leaves are beginning to crisp and fall, pumpkin spiced lattes are once again putting our local baristas in the weeds and everyone seems to be thinking of food. While much of this food hype comes from the approaching Thanksgiving holiday, Hudson Valley Restaurant Week is also stirring up some excitement for local foodies.
Hudson Valley Restaurant Week is an organization that involves restaurants in middle to lower Hudson Valley, all of whom pay a reasonable fee to be included and highlighted amongst the region's best. Each restaurant that partakes in the annual event is given the opportunity to demonstrate their style of cuisine through a three-course prix fixe menu, which is offered at a flat rate of $29.95. Many participating restaurants also offer a three-course, prix fixe lunch, for the price of $20.95, both of which exclude tax, beverage and gratuity. The prix fixe menu also excludes weekends in the majority of participating restaurants.
While it may seem risky for these restaurants to spend money and discount their food, "the long-term benefits highly outweigh the short-term downsides. Restaurant Week is a marketing tool and not necessarily a money making opportunity…it is better to have a full restaurant than an empty one," says Vincent Barcelona, executive chef and chairman to the Hudson Valley Restaurant Week Board of Advisors, who is "flattered to be a part of the board. [Restaurant Week] has grown beyond our wildest dreams and that they still continue to have me and to be associated with some of the industry's top professionals is truly an honor," he continues.
While the organization is definitely beneficial to both consumers and business owners, the name is somewhat allusive as the "week" is actually two weeks; differentiating from the Manhattan Restaurant Week that is only one week due to the close proximity between restaurants. The Hudson Valley Restaurant week is stretched to two weeks because of the cosmic frontier, ensuring that any enthusiastic food lover has the opportunity to visit at least one of the numerous acclaimed restaurants if not several.
"Restaurant Week gives people the opportunity to come in and have three courses of the same portions and the same quality of food that we offer on a regular basis. It could expose us to people who can potentially be skeptical about dining and spending more money and introduce them to what we do and how we do it. They may be more inclined to come in after Restaurant Week and dine at our regular a la carte pricing," says Scott Frantangelo, chef and owner of L'inizio in Ardsley, as he portrays his loyalty to the organization and its indefinite benefits.
Although Restaurant Week originated in New York City, it is unquestionable to why it has been brought to Hudson Valley, a region indigenous to an abundance of ingredients, much of which is highlighted in the seasonal menus of participating restaurants. "Local farmers had a hard time reaching out to chefs, so Restaurant Week has become a vessel to connect the two. Chefs have now built menus around what is being grown," Barcelona states.
Frantangelo, a huge advocate for Restaurant Week, who has participated in both New York City's Restaurant Week and Hudson Valley's, says that "the dining scene in Hudson Valley has become very competitive and also diverse, there are a lot of former New York City chefs up here and we all liked Restaurant Week in Manhattan—it is a great way to showcase what is produced up here and what the restaurants are doing."
Restaurant Week is offered twice a year, and it is no coincidence where they fall on the calendar, spring and autumn, the two optimal seasons for vegetation, providing farmers with their most prominent yields. Though nothing seems more delicious than a juicy tomato or a cob of sweet corn on a hot summer day, chefs and farmers are confined to use such ingredients due to the overwhelming summer heat, while in the fall, they are graced with a vast array of squash and other root vegetables whose cozy textures and recipes merely overshadow that of the summer harvest.
As many local chefs pride themselves on using local ingredients, particularly produce, it is strongly advised to indulge on such products before the weather changes and the ground is covered in snow—making the ever-so-popular "farm to table" fad simply farfetched.
Nearly 200 restaurants are participating in this year's Restaurant Week, the list seemingly increases each time it comes around, as new businesses want to establish themselves upon the culinary community and existing restaurants try to expand their clientele.
So, whether you want to return to your favorite restaurant to catch a glimpse of their seasonal offerings or you are feeling adventurous and want to try something new, be sure to capitalize on this amazing event before it's too late.
This year's event was Nov. 3 to Nov. 16. Check out http://www.hudsonvalleyrestaurantweek.com/home.php for menus or the spring schedule.
Leave a Comment
About the Contributor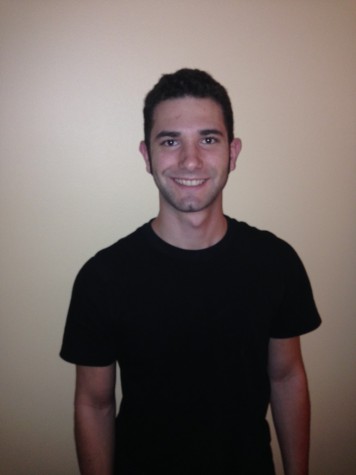 John Principio, Entertainment Editor
John Principio is a senior at Mercy College studying Public Relations. Even though he has never imagined himself as a writer, he has always loved to read...