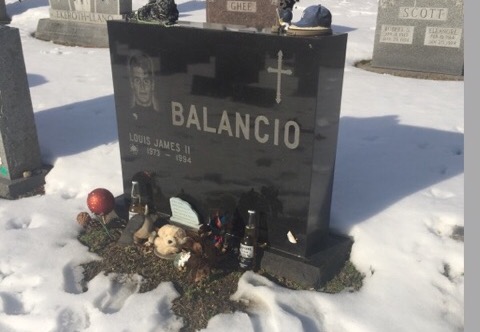 It's the first day of Managing Human Conflict I. About 20 something students are in a classroom as Dr. Dorothy Balancio stands at the front of the room, preparing to start.
She takes a deep breath, then starts to speak. Her words sound meaningful and filled with sorrow.
"I am a homicide survivor," Balancio began to say. "My son was murdered."
The class exhales.
"My lenses are now tinted because of that horrific experience; that's why I teach this course," she adds.
"You are now all my Louises."
Balancio, a Mercy College graduate herself, has taught sociology in the School of Behavioral Science for 44 years.
Before Feb. 4, 1994, Balancio's life was different. Her concentration in sociology was the role of women in families. She defined herself as a happy wife, a proud mother, good daughter, a loving sister, fun aunt, helpful cousin, friendly neighbor and dedicated teacher.
But in the blink of an eye, everything changed. A life that was full of blue skies and sunshine now had  dark clouds and storms.
Her first-born son, Louis, was murdered in a case of mistaken identity. He was stabbed 13 times, destroying his heart, lung, and kidney. His spine was severed with multiple stab and incised wounds.
Balancio, like other homicide survivors, was now condemned to a life of depression and sorrow.
"Losing parents and grandparents, that's something we expect. That's the life course," said Balancio. "But a child, it seemed so unfair."
When Balancio was married, she did not expect to have a child and bury him. It's a parent's worst nightmare, she says.
"It never crossed my mind," Balancio said. "I was mad at God and everyone around me."
"It just didn't fit into my plan," she added.
And that was why she has dedicated her life to teaching students about understanding grief, coping with it, and if possible, looking to overcome it.