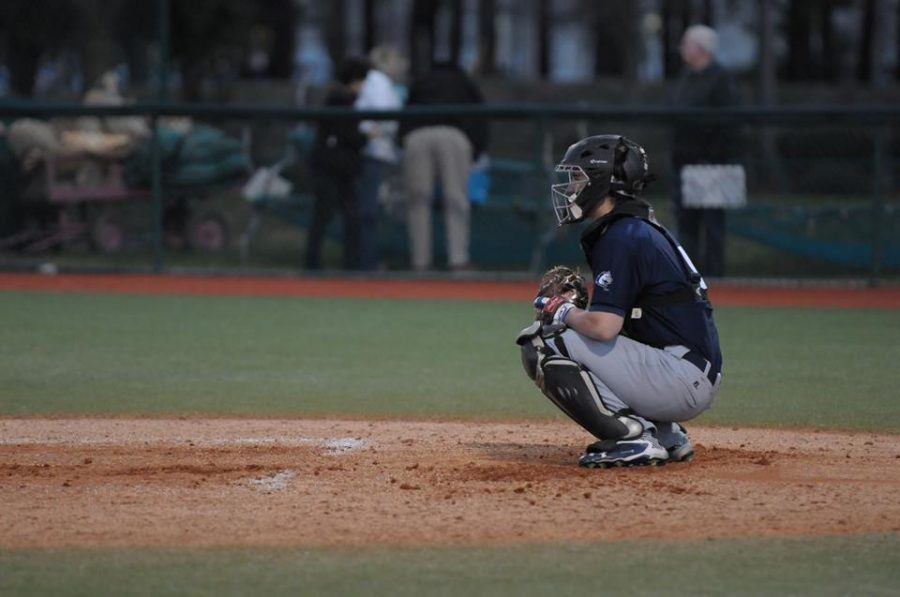 Leaning back on his chair as he's sitting at a table, Tyler Cinelli looks down at his left arm. He glances at his most recent tattoo. It features a baseball with the letters NJD vertically. Below, it reads "3-28-1996 6-25-2016."
This tattoo is not just any tattoo. It means more to Cinelli than anyone could ever understand. He looks from his arm to the table and offers a sigh as he's about to talk.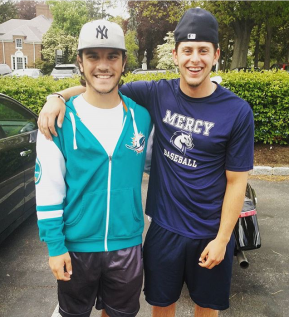 "Nick Daley was my roommate since freshman year," the junior studying criminal justice said. "We became roommates thanks to our coach who put us together."
Cinelli admits the two were nervous to meet each other at first, and that when he first met Daley, he actually scared him.

"He was nervous, but obviously so was I," Cinelli said as he shared a smile.
The two bonded right off the bat; they had the same interests in music, baseball, football, as well as many other likes. They knew right from the start they would be best friends and have a friendship that would last forever.
Daley was studying finance and was a part of the business honors program on Mercy's Dobbs Ferry campus. He was a catcher on the baseball team, was involved in many events connected with the business honors, and worked for a camp of Little Leaguers through hard ball on Sundays. His life was cut short on June 25, 2016, killed in a vehicular accident in his hometown of Glen Head, New York.
He's survived by his parents, Kenneth and Adrienne, sisters Kristin and Jess, and brother Kenny. They often came out to watch him play baseball sporadically throughout the season to show support from the sidelines. When they couldn't make it, they were there spiritually and were still his biggest fans.
Though Daley may not be here physically, he is with his family and friends, in their hearts.