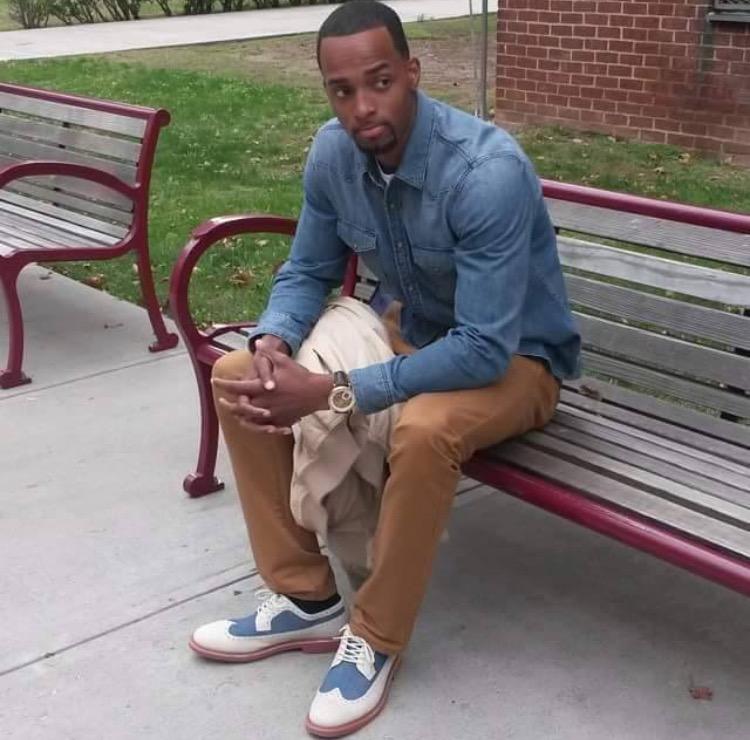 Edwin didn't remember most of what happened because he was passed out on a seat in the boat. When he woke up, he didn't know what day or time it was. All he knew was a feeling of panic and terror.
"I forgot where I was for a split second, and then I saw the waves crashing onto our boat," Edwin recalls.
Everyone was screaming but he couldn't pick out any definitive words. Except for one word – the name Paul.
"What is going on!" he screamed. "Where is Paul?
Paul was missing.
Edwin's eyes couldn't recognize anything as he was still trying to adjust himself back into reality. The rain poured down as the boat continually slammed back and forth into rocks.
Walter, one of Edwin's fraternity friends from college, tried to start the boat up and reverse it out of the rocks. Maybe if he had remembered how the instructor taught him to move the boat, it wouldn't have taken as long. Or maybe the storm was just getting so merciless that it was impossible to move the boat away from destruction.
Walter did what he could with a fury, but he didn't obligate the power to save anyone or get them out of this situation. He, like everyone else on that boat, knew it wasn't going to end well.
The anchor was still in the water, they realized, so someone had to reel it up. But before today, no one had ever driven a boat, and no one knew that one could reel the anchor up instead of diving in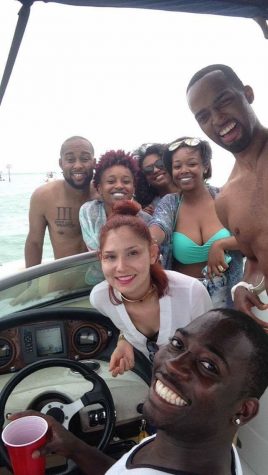 to get it.
Could this catastrophe been avoided? Maybe. Maybe not.
But it wasn't, and lives would be forever changed. Not only for the people on the two boats, but also for friends from Mercy College, Miami, and Harlem.
Paul was going to go missing in just a few minutes. And then would be gone forever.
***
"Come out with us, Paul. Come on. It'll be fun!" Edwin says to Paul Flowers, better known as PJ, as he tried to convince him to join along with his old fraternity buds from college for a relaxing day out on South Beach.
A day off work, sunshine, and good-looking females was all it took for him to agree to join. And the Mercy College graduate, class of 2008, was glad he did.
It was a picture perfect day on the water. The sun was beaming down, sending lasers of bright light shooting off the glistening water. As the day wore on, the waves started getting a little bigger, but nothing that would sensor any worry.
Edwin was driving one of the two rented boats.
"I was speeding up, trying to ride right through the waves instead of jumping them," he says. "I remember PJ telling me, 'Bro, are you trying to kill us? We are going to fall overboard!'"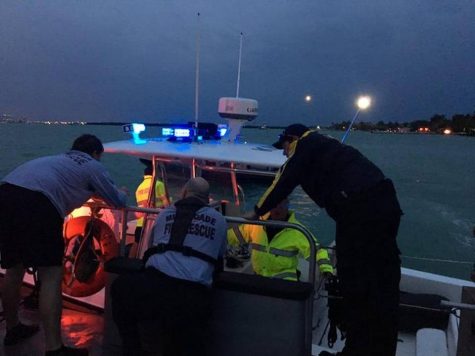 So he slowed down just a little, but kept up just enough speed to make it to their destination in good time. When they safely made it to the sandbar, the two tied the two boats together and threw down the anchor, thinking it wouldn't move.
"We had never driven a boat before so we didn't know that when you drop an anchor, it doesn't stay exactly in place. The anchor is still able to shift some with the current of the water and the boat rotates around it."
As the whole crew hung around the sandbar, drinking, eating and doing backflips off the boat, it was subconsciously shifting closer and closer towards the nearby boulders of rocks.
At this point, Edwin had fallen asleep.
The waves started getting bigger and the sun was swallowed by the clouds, darkening the sky and water.
Walter suddenly realized how far the boats had moved and jumped into the water to release the anchor from the sand, eleven feet under.
PJ saw Walter battling the waves as he squirmed around like a fish out of water, trying to free the boat and his friends from disaster, so he jumped in.
Whether PJ initially jumped in to save Walter or just to release the anchor, we will never know. But what is clear is that after one man in the water turned into two, seven men ended up swarming within the waves.
"It went from one man to seven men in the water, begging for someone to help save their lives," said a female passenger on the boat who asked The Impact not to identify her.
Walter and five of the other men realized they were fighting an impossible battle and swam to the ladder of the boat and got out before it was too late, but Paul wasn't ready to give up.
That's just the type of person he was. A hero.
With regret taking over his voice, Edwin says, "I was still asleep by this point, and as much as I wish I had been awake to help, I'm kind of glad I wasn't at the same time." He pauses for a moment. "I was a lifeguard when I was younger, so it would've been too hard for me to watch him and know there was nothing I could do to help."
The water police patrol showed up to gather both boats and took them back to shore safely. Yet something was wrong. Someone was missing.
"Where's PJ?" everyone began to ask frantically as they shivered.
Someone said they saw a white boat pick him up, and that PJ was safe.
"Well, where is the white boat?" Edwin asked.
No one answered. No one knew. Was there really a white boat, or had the white storm taken him away?
***
PJ was drowning. He was so far underwater that his vision was blurred and he was breathing nothing but unsatisfying ocean water. The waves engulfed his lungs, and the salt burned his eyes until he went blind. He was helpless. Once a powerful athlete, he became defenseless, vulnerable and powerless.
As PJ was lost in the rollers fighting for his life, his friends were on shore panicking, hoping he was alive somewhere.
"I was hoping he was ok, and telling everyone he was fine. After all, it was Paul. He was invincible," Edwin says.
Hours later, Edwin was back in his apartment with his eyes glued to the television and hands clenching his phone, hoping PJ would call.
"His phone and ID were on the boat and I knew he didn't have my phone number memorized, so I wasn't sure how he would've even gotten ahold of me."
Then they all heard it on the television. The local news station reported: "Top story: man missing in South Beach. Body has not yet been found."
For hours on end, the news said nothing more than that, like a record on repeat.
Edwin called his and PJ's manager, Jaemes Hunt, from 1st Line Global, asking if he had heard from PJ.
"No, why?" Jaemes tiredly says back to him as he clearly had just woken up.
Edwin shrugged it off making up a nonchalant excuse of why he had called at such an unruly hour to ask.
Edwin continued to sit in front of the television hoping some sort of new information would be released.
Around 1 a.m., the broadcaster broke the news to the group of friends hoping for better news.
"Man Found," the news station announced.
But was it PJ?
Maybe it was someone else's body," Edwin thought to himself, hoping to God it wasn't him.
But no one would release information telling who it was.
"It was frustrating that I was having to get all my information off the TV and Internet. I was with him. They should've been calling me with updated information on his status," Edwin remarks.
He guessed the only way to find out whose body it was to visit the mortuary. He asked to see the body that he prayed was not Paul Flowers.
"We are not authorized to show you the body," one of the doctors told Edwin.
"I was with him on the boat," Edwin told him. "His family lives in New York, so I'm all he has."
After thorough questioning and handing over all identification and his social security, they showed him a few pictures.
But that wasn't enough. He had to see the body. He had to know for sure whether it was his best friend that was lying on that slab. Naked and alone.
A doctor led him back to a backroom. Edwin's legs went numb, not able to take another step forward. He wasn't ready. He'd never be ready to face the truth.
They pulled the sheet back.
"It was the most surreal moment of my life. It wouldn't soak in," Edwin told me, his heart sinking back into his chest.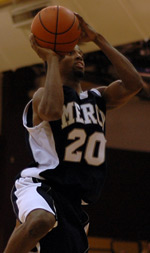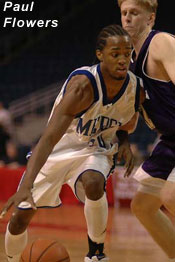 "That's not Paul. That's not superhero Paul, that's just someone that looks like him. That's not him," he kept telling himself as he stepped away from the table that showed the cold, lifeless body.
His mouth stood open, but he breathed in nothing. His 6'2 body laid there flat on the table, his arms and legs out at his side. His color was tainted, almost blue, showing no circulation in his veins, no heartbeat. He didn't look real. He looked like a wax clone.
But it was real, because 31-year old Paul Flowers was dead.
***
"I'm not going to believe it until I know for sure. Until they announce he is dead, I'm not going to believe it," she kept telling herself.
When Justin McMullen, Paul Flowers best friend, first called Erin Burns, the coast guard hadn't found his body yet. With her in New York, and the calamity in Miami, FL., information was scarce.
As she sat around anxiously waiting the potentially dreadful news, she thought back to how they first met.
Close friends Erin, Justin, Sierra Dyer and PJ met at Mercy College through the Media Studies department.
"I remember the first time I met him. His laugh was so distinct; you couldn't help but turn and notice him. It was just the best laugh. And that smile would brighten anyone's day," she said as her voice smiled through the phone.
Besides being the same major, they also had basketball in common as they both played on Mercy College's basketball teams along with their mutual friends Justin and Davilla Moore.
"We all became a super close knit group through basketball," Sierra says, now an instructor of Communication Studies courses.
Her favorite memory with PJ was their senior year when her, PJ, Justin and Davilla were on their home stretch to graduation. They rallied together and supported one another entirely so that nobody had a misstep and got left behind. Through their dedication to one another, they graduated together in May of 2008.
After graduation, they all went their separate ways and struggled to keep in touch.
Sierra began working in Manhattan doing marketing for a fashion company and was always dolled up: hair done nicely, make-up perfecting her face, and clothes that made her look even more successful than she already was. She was hardly recognizable compared to her college years when she was always seen in basketball shorts and a t-shirt.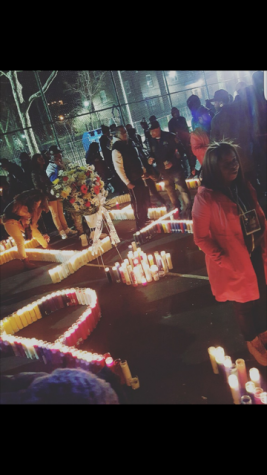 Her and PJ would randomly run into each other on the streets and it was always be the highlight to their week.
"I mean, what are the odds of you running into someone in New York City?" Sierra recalls one specific time when she ran into him.
She was paying attention to the pizza in her hands, starving, and glanced up for a split second to make sure she wasn't about to walk into anybody or anything.
They locked eyes and busted out into laughter.
"This ain't you. Where's your ball shorts?" he jokingly shouted to her.
Though to her, it was always a nice surprise to run into PJ, she had no idea it would be the last time she ever saw those pearly whites.
Sadly, this wasn't her first rodeo though. She had experienced this type of loss before.
About four years back, Davilla, a member of the NYPD, passed away.
"It was like we were losing people back to back," Sierra sadly says over the phone. "I couldn't believe PJ died after what we had just gone through with Davilla."
And the irony is when Davilla died, Sierra was the one to call up Justin and inform him of the tragic news. When PJ went missing, Justin was the one to in turn, notify her.
At such a young age, both their friends lost their lives being heroes.
Though it was hard-hitting hearing about PJ's death, Sierra wasn't surprised because, "he was just that type of person."
College life is full of laughs, while adult life stings. "It sucks that t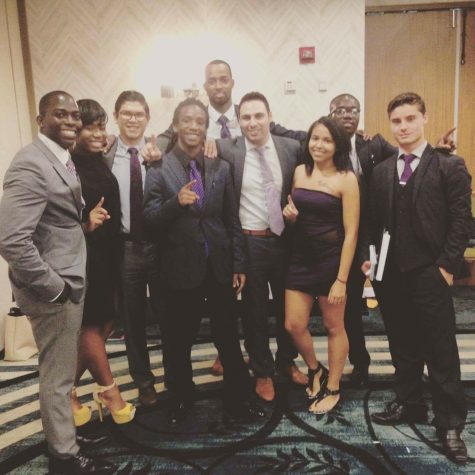 he only time you are seeing people is when someone has passed away."
But even though it was a misfortune that brought old Mercy alumnus back together, it reminded Sierra how important her relationships with old friends are.
"His death reminded me to continue to foster those relationships and not let things get away. Mercy molded who we are so it's important to keep in touch." She continues, "Moving forward means feeling blessed that I have friends in my life that I can share experiences with, regarding PJ and Davilla."
That's all the group of friends are left with: remembering the good times and holding onto the memories.
Pick up the December issue of The Impact to read the second part of the Paul Flowers story, featuring his Mercy College basketball career and his heroic legacy.