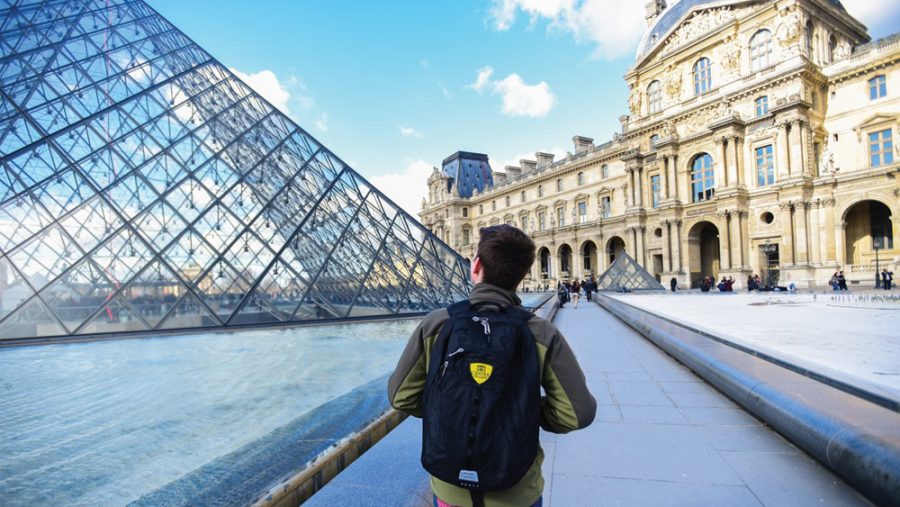 College students are studying abroad during COVID-19 if possible, yet some colleges have cancelled the program until the fall as some countries have kept a closed-border policy.
Many students have explained their desire to study abroad in Europe and Asia to experience a new culture and lifestyle while learning and studying their major at an international college. Studying abroad is taking a semester or two to live in a different country and to attend it normally as if you were studying at your college.
Studying abroad has been an essential topic when a student is applying to colleges for the first time and to see what school offers to study abroad in different cities. This is really popular with language academics, since many students are majoring in languages and want to visit the country of the respective language they are learning, so they can improve on their language skills. It is also popular for business majors and communications.
Mercy College has been offering study abroad for the past several years. The College offers many schools across Spain, Italy, United Kingdom, Holland, and Japan to attend. Many students question the cost of travel, meal plans, and housing. Some schools also offer free housing and reimbursement for airfare if Mercy College students teach his or her's roommate English.
The advisors recommend researching schools if they offer your major and checking your Degree Audit on Mercy Connect for classes needed and completed. Sophomore and Junior years are the most recommended years to apply for the program.
Financial aid is mostly transferrable for students, but most applicants need to contact their PACT Mentor for the process of studying abroad. Students will also need to fill out a Study Abroad Online Interest Form and meet with one of the advisors. The Office of Enrollment Services will help determine how students' financial aid will apply with their application.
Many students have questioned the status of living and attending school during the COVID-19 pandemic. Many countries closed their borders for no travelers to enter the country. International students back in March 2020 were stuck in the U.S living in their dorms as well as Americans living abroad around the world and couldn't find a return back home. Mercy College took an initiative that kept the residential halls open and active for students until the climate of traveling was improving.
Bogdana Vladescu, Senior Director of International Students Services at Mercy College, explained the safety and the study abroad program during the COVID-19 pandemic.
"Borders may be still closed in some countries, but most schools are doing a study abroad virtually and are reopening. It will depend on the country on how they manage with the school. The school will be taking caution on how things will be and will monitor if anything changes. The program has been progressing slowly, but it is going very well."
The college has also posted a study abroad budget worksheet which, is a layout of possible costs that a student will be paying prior to studying abroad and while living abroad. This worksheet can be helpful for students to see how much money they will need to spend on meals, textbooks, daily living routines, travel gear, and local transportation while living away from home.
The most popular destination to study abroad is England. While many students want to live there, England had announced per Boris Johnson, Prime Minister of England, that on June 21, all England COVID-19 restrictions will end with a step-by-step plan. Schools will be fully reopening and outdoor settings such as restaurants and the ability to have lunch with a huge gathering of people.
Many students have expressed interest in studying abroad but really haven't made any progress or move of their desire. Many have the idea of leaving their home and their family behind while living on a different side of the world, and possibly not knowing the language or culture.
Wirestudy.com has posted many blogs on students with experiences of living in a different country. "Most students have said that it is a unique challenge but it's part of the experience that can relate to the benefits of studying abroad, but it also makes you step outside your comfort zone which will make the whole experience more worthwhile and gain your independence freedom."
The deadline for the Fall 2021 study abroad program is on March 30. You can find more information on the International Student Services page or contact [email protected]