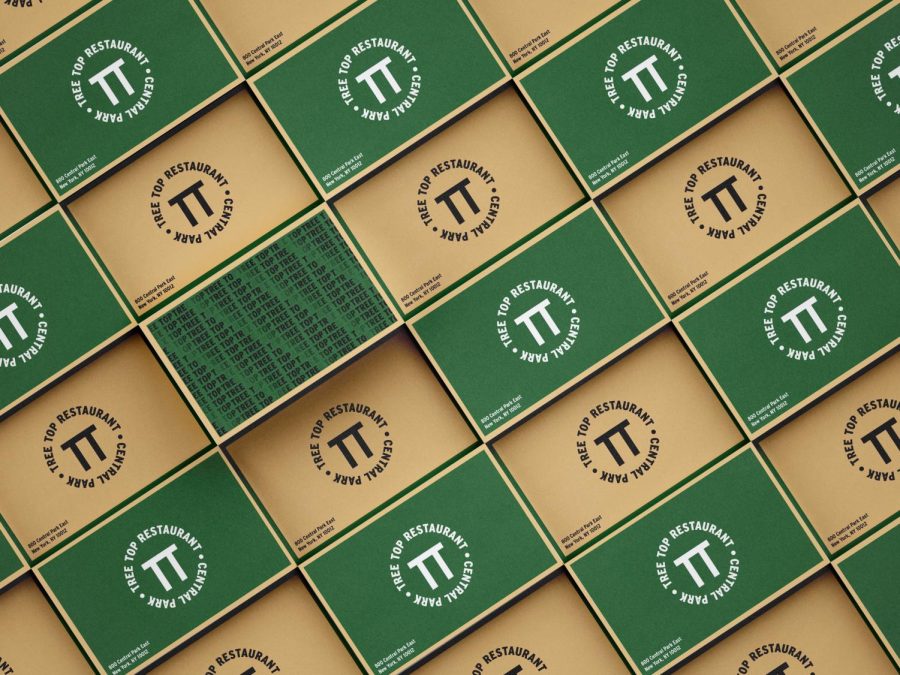 "What can be done to fix the lack of diversity in the field of design?" A question that lingers in the mind of Jen Roos', Associate Graphic Design professor in Mercy College's Design and Animation Department. She has known about the struggle to build diversity in the design field for years and has found a way to properly combat it.
"Because Connect 4 started to become successful, I reached out to friends of mine from graduate school who were designers of color. They began to get involved. One of those friends then decided to help with the funding to keep the program going."
With the help of several of her designer colleagues, Roos has managed to help young designers enter doors that the world held close.
Connect 4 program is an design and animation mentorship program whose sole purpose is to help mentor design students of color at Mercy. The basis idea of Connect 4 was to start with a group of four students so the program could be most effective. This group of four students working with four mentors is how the program gained its name.
Roos explained that their goal was to "help students find a job and think about how their career might progress. It has been many years in the design field feeling like nothing was actually changing."
The program, conceived and managed by Roos, Jen Wang from Penguin Random House and Caitlin Dover, provides mentorship from a group of designers of color who have overcome past obstacles. Using their creative skills and networking connections, they now mentor the younger generation of artists.
"It can be very cryptic for students to understand how to break into these fields." Roos states.
This is why the mentors introduce their students to design studios and firms like the Google's design offices to help them gain experience in the industry, help start their art careers, travel to different art museums, and gain professional recognition.
Connect 4 pairs up mentors with mentees who schedule weekly one-hour meetings, which consist of conversations about professional design work, students' art portfolios, guide them on the path to leadership to build their network.
After winning an $11,000 grant from the AIGA (American Institute of Graphic Arts) that supported the successful first round of Connect 4, Roos started to reach out to other designers who might be interested in mentoring in the second round of the program.
Roos also discussed the many successes of Connect Four, and how great the experience has been for the students in the program.
"What's wonderful is that pretty much 99 percent of our students graduating in design are employed and having great experiences. One of our students landed a prestigious internship opportunity at the Whitney Museum and won a scholarship from the Type Directions Club, and we have several students working with Penguin Random House," said Roos.
Connect 4 is preparing to start its third stage of the program, which will have twelve students involved. Roos and the team hopes to expand the art program so it can have a broader impact.
The program is currently limited only to the art students of Mercy College. But Roos believes that "it could be franchised out to other schools, once we get the model set and concrete."
Before creating the Connect 4 program, Roos worked as the Head of Design at the National Design Museum as a mentor for the AIGA New York mentorship program for the High School of Art and Design.
Roos' mentorship facilitated the success of many students, but one student, in particular, led to the inspiration of Connect 4.
"It turned out to be life-changing for her. After a very challenging youth, She's now a designer. It was pretty amazing that this student made her way into the field."
With the enduring success of a student, Roos was able to see how much her mentorship positively affected her student. Inspired by this student's success, Roos thought that she should "build a similar program for students at Mercy College, to help them break into the field."
Connect 4 has become a powerful weapon in fighting for diversity in the design industry. The mentorships that the students have been a part of have significantly impacted their creative careers, and this was what Roos aspired to see.
Roos reflects, "I have spent many years in the design field feeling like nothing was actually changing, with the past dominated by white men in leadership and most well-known positions. There is definitely a strong need to make a shift."