A Mother's Loss
A teacher blames a Manhattan hospital for the passing of her son
She knew something was wrong when her son was born and all she heard was silence. Missing were cries and screams. 
They would come later.
She had been preparing for the arrival of her son for nine months and never thought that his birth date would be the only day she'll get to spend with him.
"My baby was smart, and extremely active until he wasn't anymore."
Margie Mota held her son for the first and last time that day and cried. He was a spitting image of his father.  Mota is a 26 year old woman who lives in the Bronx. She is an educator who has dedicated her time to help children from grades K-12 since 2013.
She has wanted to be a mother since she was a child. "When I was 4 years old I had my baby dolls and a stroller, I cooked for my baby in my mini kitchen."
On Aug. 21, 2020, Nicholas Manuel Rodriguez was supposed to finally meet his parents. Now her schedule consisted of work, grief, and visiting her son's grave. Every Friday, Mota and her partner visit their son's grave and bring him flowers. She has decorated his grave in theme for the holidays, along with a Christmas tree decorated just for him.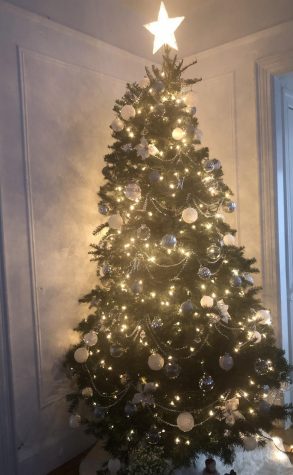 It's been a tough journey for Mota, one that no parent should go through.
"It's been a rollercoaster of emotions: anger, sadness, self-blame, and grief, always grief. I grieve my son every day. I think about him every day. My son was supposed to be in this world with us."
She still has the late nights a new mother expects, but for all the wrong reasons.
"I'm supposed to be up all night because he's crying at night, not because I'm the one crying because he's not here."
Mota stated that she takes melatonin now to get a few hours of sleep and that she has had nightmares about what happened. 
"I had nightmares that I had given birth and ran as far as I could with him saying "They're trying to kill my baby" because that was right, they killed my baby."
The "they" she claims are an inept staff at a Manhattan hospital.
Nicholas passed from lack of oxygen and cardiac arrest and fought till the last minute. "He fought to come out and be with us, but he wasn't given the chance."
It's been over three months, and Mota cries at least every day. "I get this weakness through my body, shivers, a knot in my throat, and that's how I know it's coming," Mota said while whipping her tears.  "I curl up and hold my belly, rock myself back and forth and just tell him how much I miss him as much as I can till I let it all out. These days without him, this life without him, I never imagined. I wasn't prepared for that."
Before losing her son, Mota said she found pleasure in living. She found beauty in life. "I complained about stupid issues I looked forward to events. Now, I'm dead inside. I'm breathing, I'm talking, I'm walking, but I'm dead."
Mota says she is not the person she was before. 
"I was stripped from my innocence. I never imagined I'd be burying my child. I didn't want to go to the funeral because it'd make it real, that he's gone."
On the day of the funeral, Mota stepped foot into the room and saw Nicholas in his casket, her legs turned weak.
" I couldn't see him like that. I lost my strength. My partner caught me and helped me up. My baby died right before being delivered,  so now I'm broken. I'm not happy, I'm not fun. I just rather be alone."
She emphasizes that she doesn't feel time will change anything.
"I'm not living, I'm surviving," she says. "I won't forget him, and my baby could never be replaced."
Mota's partner and boss have been very supportive of her.  She shares her thoughts and story on her Instagram. She finds keepsakes to add to the table she has in memory of Nicholas. She has decorated her apartment with items that remind her and her partner of him. Their Christmas tree is one of them.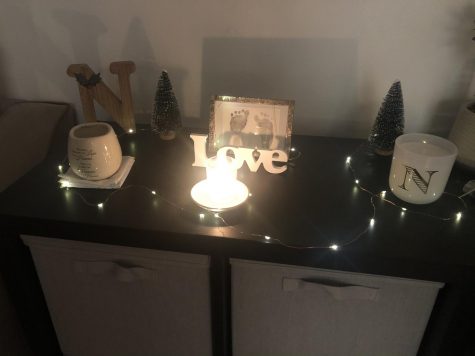 "I've never heard the word perfect so much in my life, all the doctors said he's perfect and that everything was perfect."
 Mota and her partner found out the gender in April.
"We were so excited to find out we were having a boy."
Nicholas was active, he kept his mother up all night and she didn't mind.
"Whatever he wanted, I gave him. I drank about four cups of milk a day, ate about two yogurts daily, and cheese, forget about it. Dairy was to his liking and I didn't mind it. I gave him the best I could, love, and food. We gave him the best we could."
"His dad spoke to him every chance he got, it was the cutest thing. I'd mention daddy was coming home from work, or that daddy was working hard for him and he understood." Mota always made sure Nicholas knew he was loved, and until this day she makes sure he knows he is missed. 
The night Mota went into labor she was prepared, she was in labor for 36 hours. "I was ready to welcome the pain and the journey because I knew I'd meet my son." With her contractions being one minute apart and waiting over two hours to be admitted into a room, Mota was impatient. "
"I kept asking for an epidural because I couldn't take the pain anymore. They told me there were three women ahead of me and they had a full house." At 5:11 a.m. she was given the epidural, at 6:27 a.m. they broke her water, and was told Nicholas would be here around 1 p.m. 
At 5:30 p.m., a nurse came to tell Mota to push, she pushed for two hours till a doctor came in because Nicholas' heart rate was decreasing. She was told to push after every other contraction. At 8:45 p.m., the doctor said if he's not here in 30 mins, then she'd recommend a c-section. 
Mota didn't care what they did to her and what she had to go through, as long as her baby was safe and she got to meet him.
"When I didn't hear him cry, I knew something was wrong, but I never imagined it'd lead to my worst nightmare. My sweet, healthy baby boy died. I cried silently to myself while the doctors worked on stopping the bleeding and closing me up. I just wanted to die." 
She knew nothing would ever be the same again, the baby she was impatiently waiting for wasn't alive anymore. "I was dying to meet him, but I never thought I'd meet him like this."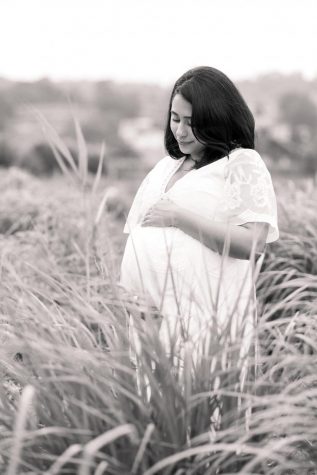 Leave a Comment
About the Contributor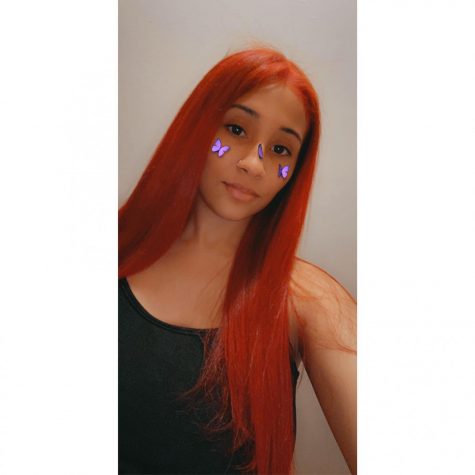 Amber Perez, Senior Writer
Amber Perez is half Puerto Rican and half Italian. She is currently residing at The Bronx, New York and enjoys listening to music and reading books about...