NFL And Jerry Reese Are Winners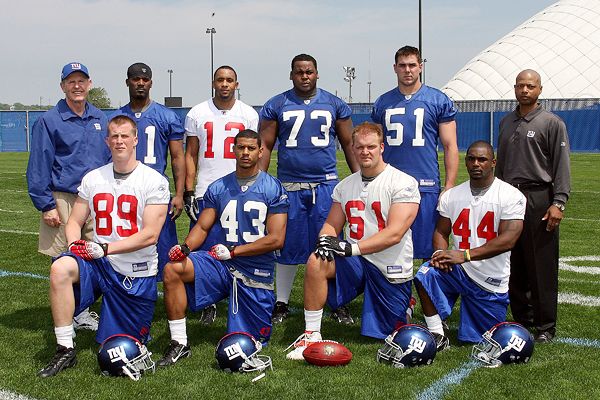 I didn't quite shed a tear but I was close. Come to think of it, there were no tears the last time the Giants won either.
I didn't cry because I still couldn't believe what I had seen last Sunday, even after the ball finally fell harmlessly to the ground just inches away from a hobbled Gronkowsky. The same hobbled tight end who was involved in a sausage fest of a dance off hours after coming up short in the biggest game of his NFL career thus far.
The Patriot fans deserve better but I'll feel sorry for them after the players return their three Super Bowl rings from this past decade. No sympathy from me, at least not in this article.
Watching this game as a giants fan shaking and sweating as if I were on the field, I found myself thinking of someone who we all have forgotten and who we all blamed in the off season. The man who took up the challenge after Ernie Accorsi left. Jerry Reese took the job in 2007 and has been with the giants since 1994. This year didn't start very well for the man in charge. It is hard to be the General Manager for any team in New York and I admittedly didn't think he would cut it. He now has two championships under his belt and with Eli at the helm, he will be in a position to win a few more.
Many of the draft picks from Reese's first season on the job are still on the team and played major roles in both super bowl runs.  Bradshaw is one of those draft picks and he scored the touchdown that sealed the victory this past Sunday- although, I did scream at my television when he refused to stop at the one yard line and awkwardly sat his way into history.
The one thing that stands out the most is the story lines that were coming out of Giants camp throughout the summer.
I'm sure you all remember the Osi Umenyiora saga.  The back and forth about what was said behind closed doors and promises that were broken by newly vindicated Jerry Reece. At that point I gave up on Osi being a Giant for the whole season or the Giants going anywhere in this ever changing but always competitive division.
Let's not forget the amount of injuries that the Giants had to deal with even before a single snap- their best cover corner being out for a whole season along with their number one draft pick Prince Amukamara getting injured for half the season.
We were quick to blame Jerry Reece for letting Steve Smith go- of course Smith decided to go play for the dream team Philadelphia Eagles where he didn't contribute much, but at the time it felt like we just gave a great player away to a rival with nothing left besides Hakeem Nicks.
We now see that Reese had a plan, with a bit of luck sprinkled in. Honestly, who saw Victor Cruz coming?
The game was played very well and aside from an ill-advised middle finger from M.I.A at half time, the NFL won and continues to have the greatest show  on television. The greatest product in the world thanks to the Giants with minor help from the New England Patriots.
The NFL proves itself to be a marathon not a sprint every year, stars are born and others flame out. We know who those stars are but let's not forget about the man that put it all together. Jerry Reese is a star for this team and the media should take notice at what he has done.
Quietly effective and staying the course.
Leave a Comment
About the Contributor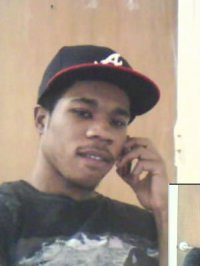 Clodel Remy, Staff Writer
Clodel Remy is a media studies/ journalism major finishing his senior year at mercy college. He is writer and contributor  of The Impact. He hopes to...