5 Must See Summer Concerts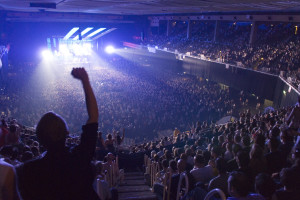 Before February 16, I have never been to a concert. My parents never liked the idea of my sister and I traveling to the city by ourselves to see a band with a bunch of strange people they didn't know.
 Now that I'm almost 20 years old and my sister Samantha is going off to college, they figured it was about time that I finally experienced my first concert. So, on February 16, Samantha and I arrived at Madison Square Garden with butterflies in our stomach, ready to see one of our favorite bands: Maroon 5.
I found the atmosphere to be incredible. It was amazing how so many different people can come together to listen to a band that they love.
At around 11 pm, we left MSG with ringing ears, sore throats from singing, and our new Maroon 5 band t-shirts. It was one of the most memorable experiences I could've ever shared with my sister, and it left me wanting more.
Usually, my favorite summer spots are at a beach in Long Island with some friends, or just hanging out in my backyard by the pool. But, now I'm fully prepared to spend most of my summer at different concerts in New York City.
Everyone should see at least one concert this summer. There are so many awesome concerts going on that no one should pass up. From legends to upcoming artists, the concerts of summer 2013 is something no one wants to miss.
Here is a top 5 list of concerts going on this summer that everyone should go to: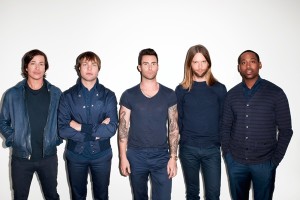 5. Maroon 5, Kelly Clarkson & Rozzi Crane: Okay, maybe I'm being a little bit biased. But, I had so much fun at this concert that I know you will too! If you love Adam Levine (I mean, who doesn't?) or just love  Maroon 5, this is the concert for you. They'll be playing a bunch of new songs from their new album Overexposed and a bunch of their other songs from their older albums. You would also get to see Kelly Clarkson open up for them. I'm sure a bunch of you have blasted "Stronger" in your cars or room a million times, so why not see it live? You can see these guys on August 11 at the Jones Beach Theatre.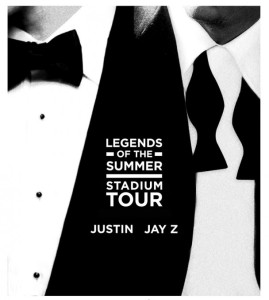 4.  Justin Timberlake & Jay-z: Legends of the Summer Tour: Justin Timberlake is back and taking the music biz by storm! When Timberlake returned from his music hiatus in January by releasing the single "Suit & Tie", fans went crazy. His album The 20/20 Experience contains new R&B/Pop songs that I'm sure will make the audience swoon. Plus, Jay-z will be there, performing some of his own songs. You can catch these guys on July 19 at Yankee Stadium.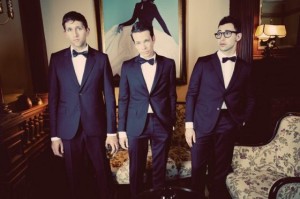 3. Fun. & Tegan and Sara: The indie rock/pop group Fun. are finally going on tour! Known for their hit songs "We are Young" and "Some Nights" from their album Some Nights, these guys are a relatively new band that everyone is talking about. The Canadian indie rock band, Tegan and Sara will also be touring with them. They'll be playing new songs such as their hit song "Closer". They'll be playing at Hudson River Park on Pier 26 from July 22-23.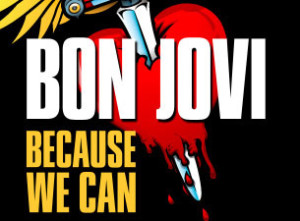 2. Bon Jovi: His 'Because We Can Tour' has been across the nation. On July 24-25, the legendary Bon Jovi will be playing at MetLife Stadium! He'll be playing all of his timeless classics from "Livin' on a Prayer" to new songs from his new album What about Now. Don't miss out on the opportunity to brag to your friends that you got the chance to see Bon Jovi in concert!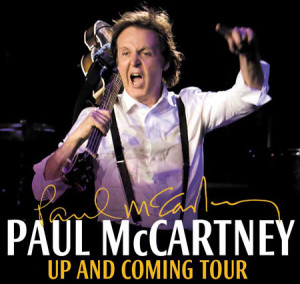 1. Paul McCartney: That's right. Sir James Paul McCartney will be performing at the Barclays Center on June 8 and 10. He'll be playing all of his greatest hits, old and new. Don't miss out on your chance this summer to see a true legend in concert!
If none of these concerts interest you, there are other concerts going this summer that might be more of your cup of tea. Beyoncé will be performing at the Barclay's center from August 3-5, and Bruno Mars will be performing on July 1 at the Prudential Center in New Jersey.
If these concerts still don't interest you, you can always search for your favorite artist to see if they'll be performing in a town near you. Maybe these tickets are too expensive? StubHub is a reliable and safe website that usually has good deals for concert tickets. If you still believe these concert tickets are expensive, don't fret. There are plenty of free concerts that go on in different locations of New York City!
Whether it be a Bon Jovi or Beyoncé concert, remember to have fun! Enjoy the moment of being with other people who enjoy the same music as you do. Be safe and enjoy the music everyone!