Alternate Options For Cable TV
Once upon a time, society had the luxury of having cable TV in our homes because there were no other options. Users had no other outlets but to watch our day-to-day likings of sports, movies and soap operas through these slave owner money hungry companies. Lastly, lets not forget how expensive owning that little black box is.
While the semester settles in and the heavy loads of work come rolling, many students will be faced with last minute papers and questions like: do I start my homework now, or do I catch up on all the shows I'm behind on? While that decision is theirs alone, another question might emerge. While students are still pondering on what channels to watch, they will probably ask themselves, why pay to watch it on traditional cable when streaming sites are way more inexpensive?
Oh, the drama.
No more waiting for customer techs to come and install or fix the cable box, or wondering why the cable is disconnected. Better yet, let's stop giving away hard earn money by paying for channels you can get for free online. Hence, the birth of online streaming. Now one can literally stream almost anything for an extremely low price or sometimes no cost at all.
The internet has provided on demand media streaming devices such as Comcast, Vizio, Roku and Apple TV that allow users to excess anything we want instantly. But here's the bigger question: aren't users paying for these devices and the apps to stream what we want to watch? Yes, but it definitely trumps paying $160  monthly as opposed to one time unit fees and  and the monthly bill for the apps, which are usually as low as $7 a month.
To each is own, it's really what you prefer; these devices provided you with a variety of apps. Users will definitely find what they're looking for. You have Netflix, Hulu, Vudu and so much more. Users also have the network channels like CBS, NBC, FOX, and VH1 for free. It gets better. Users don't have to wait for them to put up a current season because it's already there – these apps allow you to watch the latest episodes of your favorite show.
Netflix, who's known for its cost-effective streaming, was founded in 1997 as a DVD lender. By 2007, it rebranded itself and launched online streaming service in addition to keeping their DVD format for certain movies. Today, at a low cost of $7.99 a month, subscribers can watch over 1,000 movies and shows.
Hulu, another online streamer, was born in 2007 as well with a very limited selection of NBC Universal shows. Unlike Netflix, Hulu only makes available for free the most recent episode of a series, and runs interruptive commercials like cable TV. As networks like ABC and Fox were added to the lineup, Hulu began its Hulu Plus program that allows users to access full series and movies, still with "limited commercials," for just $7.99 a month.
Amazon joined the online streaming completion in 2011 when it added more than 5,000 movies and television shows for its "Instant Video" feature of Amazon Prime. Though Instant Video is just one benefit of becoming a prime subscriber, we now have access to over 18,000 movies and TV series available for online streaming. The price breaks down to a little over $6.50 per month that is $79 a year.
College is already expensive, and students dimes and nickels shouldn't go to something you can get for free. Fewer people are becoming hesitant toward owning that little black box, as they should.  Aside from getting all the shows that are being aired through cable TV, paying for a cheaper service and being able to download and watch theses series wherever you want, doesn't sound like a bad deal.
There is an exclusivity about owning membership. These streamers are producing global and Emmy award winning shows that are only viewed by members of theses online streamers. House of Cards, Orange is the New Black and Arrested Development are just a few of the many shows streamed online for entertainment. There are also serious non-fiction raw streamers that originated such as documentaries like Blackfish, Chasing Ice and The Square, who recently just won an Emmy award as well.
Today, users have options: there is the expensive traditional route or the modern, new age route that allows you to stream the same TV offerings at a lower cost. No more paying for additional cable boxes, no more paying additional fees for on demand channels. If it's fulfilling to say that you pay $160 a month for cable then by any means its your. However, if you're like the adverse college student struggling, online streaming is the best route. Be wise, and save those little pennies for your meal plan.
Leave a Comment
About the Contributor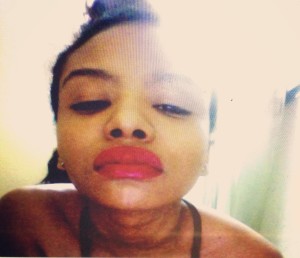 Ayiesha Perdomo, Impact Staff
Ola! I'm Ayiesha Perdomo - common shit talker, resident of the historical Harlem world and a Dobbs Ferry commuter.

As a writer, I'm Plain Old Jane:...