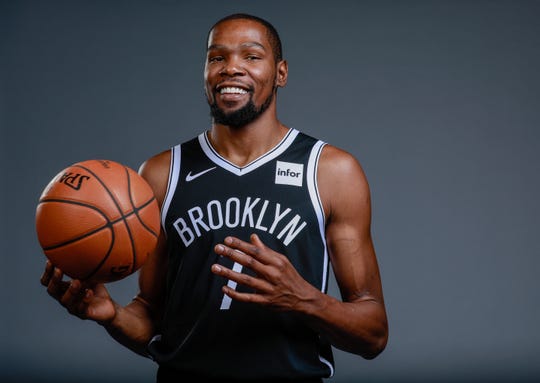 After capturing two of the top three most coveted free agents this past summer, the Nets look in a prime position to take over NYC. They beat the New York Knicks to the signing of the trio comprising Kevin Durant, Kyrie Irving, and DeAndre Jordan. The Nets are looking towards building potentially, the next NBA dynasty.
Kyrie Irving signed a 4-year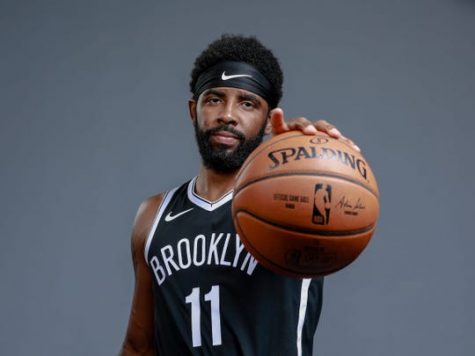 $141 million, KD signed a 4-year $164 million and Jordan signed a 3-year $30 Million-dollar contracts with the Brooklyn Nets on July 1st, 2019.
Irving grew up a nets fan back when they were in playing in the Izod Center back in New Jersey. He was drafted to the Cleveland Cavaliers 1st overall and later requested a trade and was ultimately traded to the Celtics (Didn't pick these teams).
He chose to be in Brooklyn. He wanted to be a Net, to play for the team he grew up rooting for. A career 22pts and 6ast per game, Kyrie will be the scoring point guard and general in the backcourt for the nets have been looking for since Deron Williams
Kevin Durant, on the other hand, had the chance to play for any of the 30 teams in the NBA. He also chose Brooklyn.
He came for the culture, and because he wanted to play with his closest friend in the NBA, Kyrie Irving. Durant a career 27pts 7rbs and 4ast will be the best superstar on the Nets roster since Julius "Doctor J" Irving. "Ultimately, I wanted to be here," Durant said at Nets media day.
The trio all just wanted to be here in Brooklyn, wearing the black and white. "We want to end our careers together, so why not in Brooklyn," Irving said.
But, the talk all last season and most of the offseason before July 1 was the expectation of the Duo of Kyrie and KD to land with the Knicks.
All the analysts were saying, this is finally the end to the Knicks misery as this would be the year the knickerbockers land not one but two marquee free agents.
But as we all know they headed to a different borough.  To the borough that has stable ownership and not James Dolan (Joe Tsai bought the team for $3.38 billion this summer). We have a stable and successful front office. A team culture in the organization that has been set by the players that have now developed a winning mentality.
All these things are attractive to players around the league. Just ask KD and Kyrie
In Manhattan, all I was hearing is, "Were going to get Zion. We're going to get KD. We're going to get Kyrie. This is the Mecca of basketball they're coming here, no questions asked."
Shut the fuck up.
All you got was Julius Randle (who you overpaid for) Marcus Morris, Bobby Portis, plus a bunch of bums wasting all the cap space you had. The space you freed up by sending away a GENERATIONAL talent in Kristaps Porzingis. Now you're waiting till 2021-2022 to see if you can land Giannis Antetokounmpo (which is highly doubtful)
Yes, you drafted R.J Barret; you have Kevin Knox, Mitchell Robinson, and Dennis Smith Jr. But you guys expected to do more this offseason and hyped your own fanbase up for nothing.
Realistically you guys will keep on rebuilding your sorry franchise until you land or develop your own superstar. Which sadly may never happen with James Dolan as your owner. And you know that's a fact.
You haven't won an NBA title since 1973. Get with the times. You haven't been irrelevant since the late '90s.
The Nets in one day shifted the market in NY. The Nets are the team in NY now.
Back in Brooklyn, the Nets are finally done with their rebuild and are now all-in on winning not one, but multiple championships. A feat not done in Brooklyn since the Dodgers in 1955
After shocking the NBA world, winning 42 games, getting a winning record, and capturing a playoff berth for the first time since 2015.
The Nets look like they have recovered from its dreaded Kevin Garnett and Paul Pierce trade from Boston in 2013
The Nets gave up their whole future (4 first-round picks) for two former superstars that couldn't play at that level anymore. They made the playoffs twice, winning one playoff series.
Now, back from the dead, heading into the 2019-2020 fans' expectations have gone from the tank for Zion, to let's win a championship.
They'll be without KD most if not the whole season, so Kyrie Irving will be the leading superstar for this team this year. It's his team; can he take a team that has 42 wins a season ago to not only a playoff win, but a playoff run.
Now the core of the Nets is Kyrie, KD, Dinwiddie, LeVert, Jarret Allen. With role players like Joe Harris, Rodions Kurucs, Jordan, and Taurean Prince, Brooklyn should easily win 48+ games and be top 4 in the Eastern Conference with a deep playoff run.
This season is the eventual build-up for Durant's return next season.  This is the year to build chemistry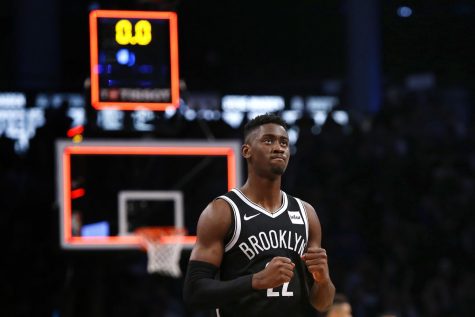 between the boys and see what works.
When we look back five years from now, you'll see two championship banners in the rafters of Barclays Center. KD and Kyrie will have a statue in front of Atlantic Ave.
Brooklyn's the NEW Mecca in NYC! The Barclays Center is where to be. Join the bandwagon now, while you still can. #WEGOHARD