Expectations Are Rising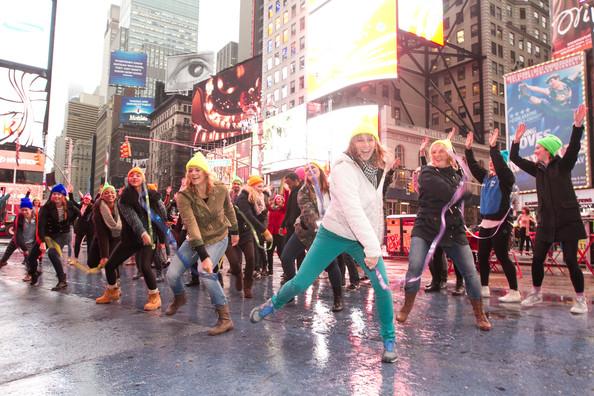 One thing that every little girl looks forward to in their life is their wedding. They begin planning when they play dress up on a Sunday afternoon and marry their teddy bear.
They are always focused on the actual wedding; the dress, flowers, maid of honor and even the guests. One thing they don't think about is their proposal, mostly because it isn't on her to plan the proposal.
As the girls get older, they come across things that they like and they put together their "dream wedding". Now, women use a form of social network called Pinterest. Things like this are reasons, I think, that expectations are so high. The internet has changed the way women see their wedding day. Not only does it change the way they look at their wedding day, but it changes the way they want everything to go, such as proposals.
What is the most common proposal you hear about? A man taking his girlfriend out to a nice dinner, asking her at the table, or putting the ring in a glass of champagne. A step up; a man taking his girlfriend to a baseball game and the question popping up on the big screen in front of everyone in the stadium. Can you imagine a step up from there? I couldn't at first, until I saw a video on YouTube.
Three words: Flash Mob Proposals.
These three words, I can say made my expectations shoot to the sky. After seeing videos of amazing performances, I constantly thought about how I would be proposed to. It sounds crazy I know, but think about it. Getting engaged is one of the most exciting days of someone's life and its not horrible to think about how, one day, it would be.
After talking to some friends about these videos, we found ourselves watching more and more of people putting on the most amazing show just to ask one question. A question though that could change their lives if everything went as planned.
One of the best videos I have seen is one that took place in Disney Land. The future bride doesn't expect anything. In the middle of the street, dancers begin dancing to Bruno Mars "Marry You" (one of the most popular songs to flash mob propose to). The couple stands off to the side and watches as numerous people dance in the street. You can see the man getting nervous as they watch and whenever his girlfriend looks over he plays it off like everything is fine. Then before you know it the man jumps in, starts dancing with the others and the girlfriend is shocked.
The flash mob was planned perfectly. From the place to the people, to the song and the timing, everything went exactly as planned. There were two camera people who can get the reactions from all people involved. When the video was edited you were able to see the all reactions at the same time. The video was priceless.
There is only one issue with all of these couples getting engaged using flash mobs. It changes expectations. Now I'm not saying if my future husband doesn't ask me to marry him via flash mob, I'm going to say no, but there are some people that would.
We all hear of "bridezillas". Well, there are people out there, who, if they don't get what they want then it doesn't go well for the future. It is either their way or no way. Usually this doesn't happen until after the proposal and the wedding planning has started. However, there are some cases where it can start before, overly controlling women wanting everything to happen their way.
Now I'm not bad mouthing anyone here, I'm just saying, whoever thought of this way of proposing first, has set the bar pretty high for some men.
Flash Mobs aren't the easiest thing to plan out, but luckily for those men who want to go through with this amazing idea, there are people out there who plan these things for a living. There are websites that you can use to set up your own flash mob proposal. So far, this is my favorite way I have seen someone propose to anyone. Just watching some of the videos gives me the chills, I can't even imagine what it would do to me in real life.
I'm not going to lie, I have been thinking about this quite a bit, hoping that one day, I can have an experience like this. No, I'm not going to be devastated if I don't get a flash mob proposal, but if my future husband is reading this, its not a horrible idea.