Women's Lacrosse Eyes Successful Third Season
The road towards another successful season starts on March 3 for Coach Francesca Delorenzo and Mercy women's lacrosse against Assumption.  Delorenzo is entering her third season as the coach for a very young, hungry and improving team.
The young team is looking to continue their rise in what is a tough conference for Division II women's lacrosse, and the first two years have shown only a glimpse of what the future may hold for the program. Speaking to coach, it is clear that her confidence in this team has only grown after last season.
"Sky's the limit," she commented.
That is the coach's response to questions of expectations, not only for this season but for the program down the line. Expectations are high and for good reasons.
In its inaugural season in 2010, the ladies went 8-6 overall with a respectable conference record of 3-4. In their second go round in 2011, the team went 9-6 and improved their conference record also by two games.
Coach is excited about the level of experience they gained as a team over the last two years. Their ability to compete at a higher level will be evident with the expanding roster of veteran players- along with a number of talented freshmen added to the roster.
In fact, there are about 10 freshmen on the roster heading into the season. The overall size of the team has grown tremendously and there should be some new names contributing exciting moments to the team, according to Delorenzo.
Delorenzo made sure to point out one freshmen in particular, Kelsey Healy, Honor Roll athlete from Bay Shore. "She really has a natural feel for the game."
It is important to Delorenzo to acknowledge the returning players who have made a great impact on the overall success of the program thus far. "A consistent major contributor," according to coach, is midfielder Kelsey Sullivan, team captain and also All conference Selection in both her freshmen/sophomore years.
Delorenzo refers to Sullivan as "a true leader."
Captain Julie Darnulc will continue to play a major role for the team along with Kristen Znaniecki and Kelsey Bub. Dana Harjus is seen as the "anchor" for the team according to the coach, along with Brittany Ott, a junior, and Liz Rjedkin on the defensive end.
Coach made sure to point out the goalkeepers who will play a large role on this team as with any team-Steph Dilegg will be joined by freshmen Mia Wagner Suring up at that position.
Women's lacrosse has made tremendous gains over the last two years. The team has had  growth in roster and talent quickly, and the confidence of everyone involved is now evident.
There is great potential for this team and this program heading into this the third season. Where will Mercy Lacrosse be many years from now?
"Years from now, we will surprise a lot of people," Delorenzo said perfectly.
Leave a Comment
About the Contributor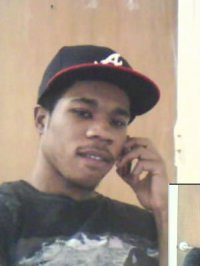 Clodel Remy, Staff Writer
Clodel Remy is a media studies/ journalism major finishing his senior year at mercy college. He is writer and contributor  of The Impact. He hopes to...