A HOUSE DIVIDED: Losing Season Causes Frustration Off The Hardwood
Who quit on who?
That seems to be the seminal question regarding the 2011-2012 Lady Mavericks season. The Mavs finished with a disappointing 3- 23 record and have once again missed the playoffs. Not only that but in their estimation (they being both the players and coach), they seriously underperformed for a team that was talented enough to put in a much better showing than they actually did.
But who or what is to blame for yet another Maverick letdown? Well, it depends who's telling the story.
"Look, it just takes heart and effort. And sometimes, they don't have the heart and they don't show the effort. It was easier for them to be defeated than to put in the effort," said Head Coach Kelli Dunlay to The Impact.
The Mercy Lady Mavericks were complacent, they found it easier to roll over and play dead than to scratch and claw for victories, according to the head coach. There was a serious problem with their energy, focus, and effort.
Though several players dispute their coach's allegations about their competitiveness and desire, both Dunlay and those players agree that some players were more concerned with their own interests than in winning basketball games.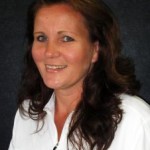 There were several ladies who didn't respond well to criticism, one going as far as telling the coach that her high school coaches used to actually give them encouragement and pep-talks. There have been ladies who were nearly in tears because of criticism. Players, particularly those unhappy with their roles, appeared apathetic in practice and disinterested in the huddle.
"(One player)'s rationale with me was 'how come this player is allowed to have 14 turnovers, but I can't?' That's the rationale… that's what I mean. They're always going 'well, how come she can do it but I can't?' and that's a serious issue," said a frustrated Dunlay. "It's how some of these ladies think."
Dunlay is no stranger to coaching. She's worked 7 years as a coach for the Rockland Rockets of the AAU, one as an assistant coach at an Adelphi as well as a two year assistant coaching stint at St. Thomas Aquinas. Dunlay, the Mavericks thirteenth women's basketball coach, just completed her third season with the team and has amassed a record of 13- 66 over three seasons.
"(Coach Dunlay's) got problems with pretty much everyone," said one key member of the team. "She doesn't have the communication skills that a coach should have. In the last few weeks of the season, it got to the point where she was saying that she didn't want to be at practice, that she didn't want to be coaching us, she didn't want this or that, and in our heads, we were all thinking, 'Well, what are you doing here then?'"
Multiple team members have confirmed that the coach has berated players on the sidelines during games, has walked out of practices in frustration and left the assistant coaches to conclude them, has told players that they "sucked" and told that the team that they would lose by 50 in their next game. Players have intimated that the hostile environment disenchanted them towards their coach early on in the season and as the season progressed and the losses piled up, the situation escalated to a point that became nearly unbearable.
And there's no question at what point in the season this clash between Coach and Player came to a head. On Feb. 4, the Mavericks were playing NYIT on Alumni Day. The Mavericks were playing what could best be described as "matador defense" allowing NYIT, sans their best player, to take a 17 point lead into the half. It was at halftime that a season's worth of frustration peaked.
"At halftime I walked in talking to myself saying 'I couldn't do it anymore.' I found out a week later that they went in to the second half with the attitude that I quit on them," recounted Dunlay. "If that was the fire they needed lit under their asses, then so be it."
One upperclassman player remembered it differently.
"She us told us 'You're going to get your ass beat by NYIT tomorrow'," said the player. "She came into the locker room saying she didn't want to be there, she didn't want to be coaching us and she just left. So the starting five went out there, came together and decided to win this game on their own."
Even the coach's staunchest supporters on the team, a player who refused to confirm most of what her teammates had already confided, admitted that the coach did indeed quit on them in that game. What ensued was a scene straight out of John Grisham's Bleachers (without the violence). The team, down 23 a few minutes into the second half, went on a stirring run and completed a miraculous comeback highlighted by Talia Beaulieu's game winning shot with two seconds left in the game to give Mercy the one point lead and the win. It was easily the highlight of the season and by all accounts, it was done not only without a coach, but in spite of her.
There were complaints. Parents of multiple team members had spoken to the coach and to Athletic Director Pat Kennedy, various team members told The Impact.
Kennedy disputes this fact, and told The Impact that she had not been contacted by any parents in regard to Dunlay.
Dunlay, according to her players, was usually apologetic for her outbursts or her reactions but there were too many too often for some to handle. Dunlay viewed the parents' and Kennedy's involvement with distaste preferring, as do most coaches, to handle complaints and team-related issues internally. A policy of omertà was instituted in which it was made clear to all the players that they were not to speak of team issues to parents, administration, or media, claimed the players.
It wasn't just the coach though. There was "cattiness, jealousy and negativity" amongst the teammates, according to several prominent players as well as Dunlay. According to the coach, the ladies became complacent on the bench, both resigned to and resentful of their roles. According to players, there have been multiple occasions where players consciously "froze out" their teammate so as to pad their own stats and fill their own quotas in terms of minutes, touches and shots. Shockingly, all the players and coaches interviewed all regarded this season's team chemistry, in-fighting, and bickering as an improvement over year's passed.
"You had a little animosity between players and some jealousy amongst the ladies. I wish they'd just play basketball and leave the nonsense in the dorms," said an admittedly frustrated Dunlay.
There are problems other than chemistry of course. Players and coaches alike lament the poor recruiting classes brought in by Dunlay, who admits to being behind the eight ball in that department. Mercy's scholarship money isn't on par with the perpetual conference power houses and it's that disparity that has left the Mavs as one of the shortest teams in the entire conference. Jasmine Williams, the team's leading rebounder, often finds herself five or six inches shorter than her opponent, leaving her and her teammates the unenviable task of trying to run their way to victory (a tiring and nearly impossible proposition and pace to maintain over the course of a long season).
Dunlay is hoping that this upcoming recruiting class will have some real "program changers." Recruitment has never been a strong suit but as of next season, Dunlay will have something she's never had before at Mercy, a team of her own hand-picked players.
"Right now, I'm going into my fourth season here (Mercy) and I only have one player (Kaitlin Jetter) that was brought in by the previous coach. From the juniors on, they're all my players, so I'm almost done with other people's players and other people's nonsense."
With a fresh slate, Dunlay hopes that she can fully implement her own system, a system she describes as "go hard or go home. No excuses," at Mercy College. Dunlay plans to use her new recruiting class and her clean slate to go a lot farther than her teams of more recent vintage have.
Assuming they don't all kill each other first.
View Comments (7)
About the Contributor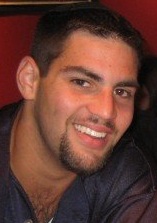 Chayim Tauber, Sports Editor
Chayim Tauber is a media studies major hoping to obtain a career in sports journalism and sports broadcasting. He is the sports editor of The Impact, has...