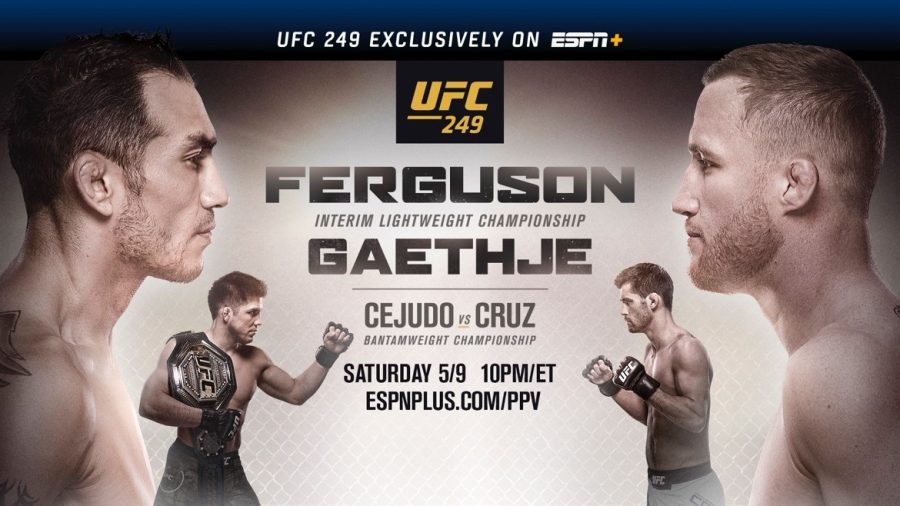 The UFC is back this Saturday, May 9 and it's all because of one person… Dana White (and his great team). UFC 249 was originally scheduled for April 21 in Brooklyn, but White had to postpone for "circumstances out of his control". UFC President Dana White said the company was prepared to stage UFC 249 on April 18, "but things were taken out of his control." He said he received calls from officials at Disney and ESPN to "stand down" The UFC will be the first professional sports organization in the USA to start up again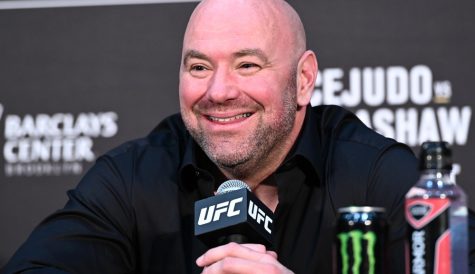 White woke up the Monday after canceling UFC 249 feeling like "a million [expletive] bucks. I called UFC Chief Business Officer, Hunter Campbell, and I said, we are going to give ESPN the weekend off. Then I said, 'On Monday, we're booking another [expletive] event." So that is what happened, they booked UFC 249 for May 9th as they called ESPN which was on board and then called Florida and got the VyStar Memorial Arena in Jacksonville, Florida booked and will be without a live audience
This is fight week ladies and gentlemen, with White and all 24 fighters weighed in a ready to fight Saturday and with ESPN on board. The State of Florida has sanctioned it. And with two other UFC events over the following week, May 13 and May 16 in downtown Jacksonville, Dana White, and the UFC are ready to rock. There will be a full, 12-bout card, as it includes two title bouts on the pay-per-view portion and a preliminary lineup featuring several popular stars on ESPN. You'll be able to see fights like Tony Ferguson 26-3 (-175) vs Justin Gaethje 21-2 (+145), Henry Cejudo 15-2 (-240) vs Dominick Cruz 22-2 (+190), Francis Ngannou 14-3 (-280) vs Jairzinho Rosenstruik 10-0 (+230), Heavyweight Fight: Greg Hardy 5-2 (-210) vs Torgan De Castro 6-0 (+175) and Donald Cerrone 36-14 (+110) vs Anthony Pettis 22-10 (-140) are all on this one fight card May 9th on ESPN+.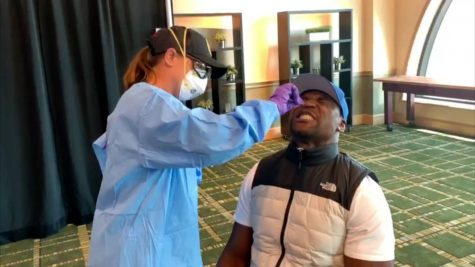 But there will not be any fans in attendance for all three of the events being held in Jacksonville, FL as the UFC are under a huge microscope and have the eyes of the whole world on them as they try to take every precaution possible. The organization will have over 1,200 coronavirus tests for athletes and staff, including 600 antibody tests and 600 antigen tests. Everyone involved in the event staying at the host hotel will be tested for COVID-19 before they check-in. The COVID-19 swab testing results will be back within 24 hours, and people will be asked to self-isolate within reason until those results return.
Also, the members of the broadcast team will be sitting at separate tables away from one another, that post-fight interviews will not take place in the Octagon and that all crew members will wear personal protective equipment, including N95 masks and gloves. "A lot of the work we're doing will be taking place behind the camera," UFC executive vice president of operation and production Craig Borsari said. "Some of it will take place on camera. But we'll try to create the UFC product that we've done for years and years now and bring that to people in their homes so they can have a bit of an escape here for at least a few hours."
"We also have Dr. Jeffrey Davidson, who is kind of overseeing exactly how they'll be administered and the protocols to get results and clear people to get a clean bill of health to continue to work," said Borsari. Fighters and their teams will have individual workout rooms at the hotel, with mats, mat sanitizer, and personal saunas for weight cutting, according to a UFC email sent to athletes. The housekeeping staff will be equipped with a hospital-grade sanitizer, the email said.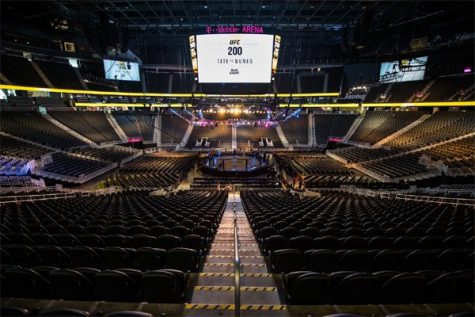 White also said, "Fight Island is real," as he secured a private island to host the international fights. So, all fights in the near future that will be involving anyone fighter outside of the USA will fight on this undisclosed Island. A potential fighter on "Fight Island" could include Conor McGregor who will be watching UFC 249 "very closely." "Conor is very curious to see whether the health and safety of the athletes and staff are ensured, He wants to make sure everyone is taken care of properly," according to his manager.
All in all, the UFC is back. Being the first US-based professional organization to start up again will be talked about both positive and negatively. And with the eyes of the whole world on them UFC 249 Saturday, May 9 in Jacksonville FL, it might be the start of things to come for the rest of sports in the US to return to action sooner rather than later.