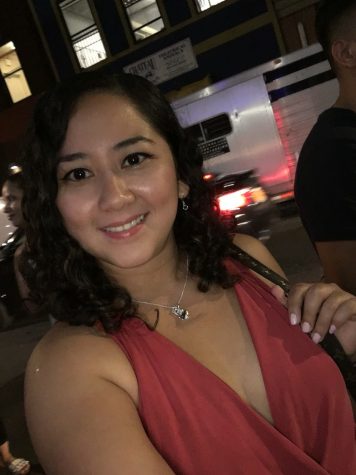 Adriana Saad is from Ecuador. Her grandmother brought her over when she was 15 years-old for a better future. She jokes that her plan did not go as she wished because she became pregnant two years later. Despite being an outstanding student, her dream of becoming a journalist was put on hold. After earning a GED, she decided to give college a chance and made a difference in her life and her daughter's. She works two jobs, is a full-time student and a full-time mother.
She writes a column titled Word To Express.
She can be reached at...
Adriana Saad-Vinza, Impact Staff
Apr 19, 2019

Expert Warns That Suicide Is A Silent Enemy

(Story)

Mar 22, 2019

Youth Voices Of Change: Creating Awareness About Co-Occurring Disorders

(Story)

Feb 27, 2019

The Art of Camping: Part Two

(Story)

Feb 25, 2019

Furry Therapy Is Good For The Heart and Soul

(Story)

Feb 12, 2019

The Art of Camping

(Story)

Feb 05, 2019

The Nightmare of Working in Retail Stores

(Story)

Jan 29, 2019

Holidays Can Be Stressful

(Story)

Dec 13, 2018

Hey mommy write something about us!

(Story)

Dec 13, 2018

I want to give up, but I can't!

(Story)

Nov 29, 2018

Dr. Daniel Cillis: Strategizing In The Classroom

(Story)

Nov 29, 2018

Professors and the importance of it

(Story)

Nov 08, 2018

Mercy Awarded With a $1 Million Grant By Howard Hughes Institute

(Story)

Nov 05, 2018

6 Reasons Why You Can't Trust a Gamer's Attention Span

(Story)

Oct 17, 2018

A Tiny Country with a lot to Offer

(Story)

Sep 23, 2018
Sep 20, 2018