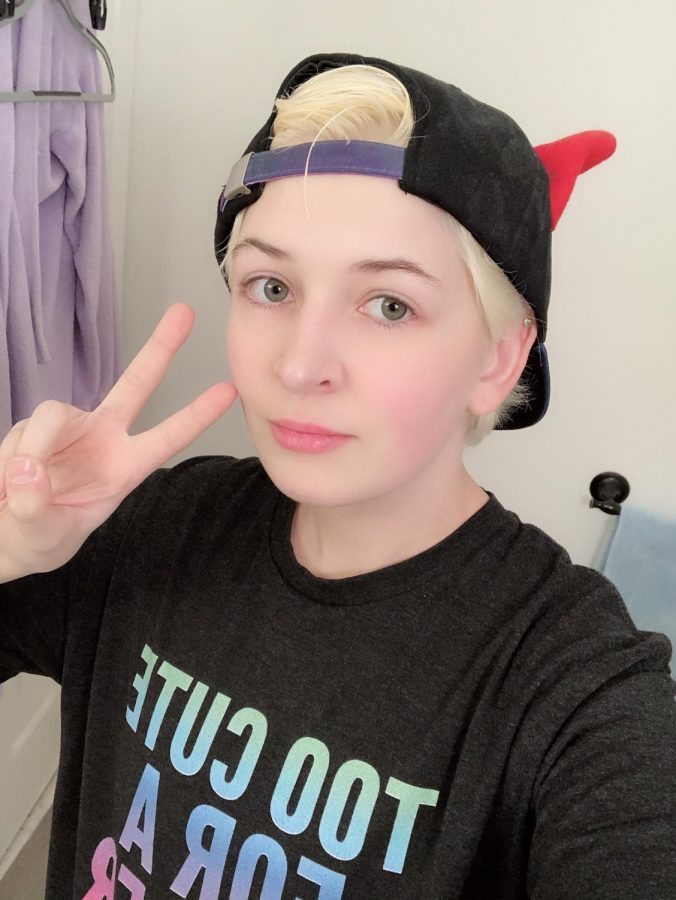 Randi Rooney is a person.
"I enjoy long walks on the beach!" "6:30, eating dinner with myself; Seven o'clock wrestle with my self-loathing."
I live in Rockland County and I've been encouraged to write since elementary school. I love movies and I have a passion for writing. I was diagnosed with ADHD and a learning disability, which hard to deal with I refused to let hold me back!
My column is called The [RANdacted] Files. *dun dun*
I can be reached at
[email protected]
My column is about everything I know and interests me. It could be the dark inner knowledge of my past life or about whatever I'm hyperfocused on.
Depression? Love it!
Anxiety? Fun Time!
Grammar? Don't know her, sorry!
Randi Rooney, Impact Staff
Dec 19, 2019

Who Are Your Heroes?

(Story)

Dec 16, 2019

6 Underappreciated Alternative Artists

(Story)

Dec 04, 2019

Anime NYC A Must Attend for Cosplay and Manga Fans

(Story)

Nov 05, 2019

Sensory Wise, I'm Gone

(Story)

Nov 03, 2019

A Letter to Emily

(Story)

Oct 31, 2019

Beloved Mercy Founder, Author, Distinguished Professor d'Heurle Passes at 95

(Story)

Oct 31, 2019

Critics Attack Trump's Not So Eco-Friendly Choices

(Story)

Oct 21, 2019

Last Week was Rough.

(Story)

Oct 11, 2019

A Childhood of Bomb Threats

(Story)

Oct 11, 2019

Breaking Up With Bad Friends

(Story)

Oct 04, 2019
Sep 27, 2019

Sorry. Could You Repeat That?

(Story)

Sep 26, 2019

Rapid Raccoon Attack Leaves Westchester Citizens Concerned

(Story)

Sep 25, 2019

Losing Weight Sometimes A Matter of Fear

(Story)

Sep 18, 2019