ROUGH Rivertown Parents: "Building the Bridge Between School and Home"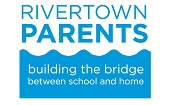 What exactly is the Rivertown Parents? The Parent-Teacher-Student Associations of Ardsley, Hastings, Irvington, Tarrytown/Sleepy Hollow, and Dobbs Ferry have created this group to offer parent education and support to the students and parents in the Rivertowns. This group will be partnering with Mercy College to create synergy between local students and their parents.
The main objective of this group is to provide communication and educational resources among parents, children, their schools, and the community. The Rivertown Parents has three main goals. One is to a build a stronger Rivertown community, among the neighboring school districts. Two is to educate parents, teachers, and administrators in the area of parenting; Also, in child rearing. The third goal is to strengthen bonds amongst parents, students, and the Rivertown schools through educational and enrichment programs.
This community group believes that a joint effort between everybody will enhance communication and build a stronger understanding to the topic of parenting. The Rivertown Parents will share and partner resources with Mercy College to assist parents and their children in parenting and communicating more effectively. The group will be doing so by bringing speakers, experts and research together to help everybody involved to get a better understanding of parenting in the community.
Dr. Alfred Posamentier, dean of the School of Education at Mercy College statedn in a press relase, "The vibrant faculty of the School of Education recognizes the key importance of parents in the education equation. We are enthusiastically looking forward to supporting our neighboring school district parents."
Want to know more? For more information, contact [email protected]. The kick-off event for Rivertown Parents will take place on Oct. 17 in the Mercy College Rotunda at 7 p.m. The event is titled "How Rivertown Parents Can Get Their Kids the Education They Deserve." This kick-off event will be a meet-n-greet with the School Superintendents from Ardsley, Dobbs Ferry, Hastings, Irvington, and Tarrytown/Sleepy Hollow. This event will also feature a discussion with the author Peg Tyre of the best-selling books, The Good School: How Smart Parents Get Their Kids the Education They Deserve and The Trouble with Boys. Admission will be free and all are welcome!