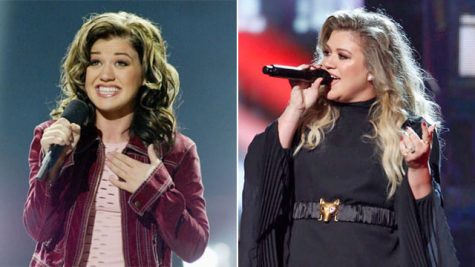 Matt Reich, Associate Editor

March 8, 2018
"What this is really about is the American dream," was the quote Mr. Cowell told executives at the defunct TV network UPN about Simon Fuller's and his idea for a music competition show, according to an article in the New York Times adapted from "Desperate Networks" by Bill Carter. American Idol: The Se...
Dan Rebain
Impact Staff
Dan is a VERY TALL person, a sports enthusiast that can't stop talking about FOOTBALL, HOCKEY, BASKETBALL, SOCCER, and MMA. Also, he's making jokes on anything 24/7. He is a junior Media Studies major...
Michael Perrota
Adviser
Prof. Michael Perrota began teaching at Mercy College in 2005. Previously, he was a full-time reporter for North Jersey Media Group in the sports and news sections. After he began teaching, he worked in...
Amber Perez
Impact Staff
Amber Perez is a Journalist major here at Mercy College. She is currently residing at The Bronx, New York and enjoys listening to music and reading books about romance. Her current favorite writing...
Jess Brandt
Sports Editor
Jess Brandt is a Media Studies major specializing in Journalism. She is from the wholesome town of Folsom located in beautiful Northern California. She is a member of the Mercy College Women's soccer team...
Steven Keehner
Managing Editor
Steven Keehner is the Managing Editor of the greatest publication on the Hudson. Hailing from the mediocre Town of Oyster Bay, New York, he enjoys going to gigs, playing his guitar, and pizza. He...
Valerie Lopez
Associate Editor
Valerie Lopez is the Associate Editor of the greatest publication on the Hudson. From upstate New York, Val enjoys expressing herself through singing and dancing. Along with this, comes a love for music...
Randi Rooney
Impact Staff
Randi Rooney is a person. "I enjoy long walks on the beach!" "6:30, eating dinner with myself; Seven o'clock wrestle with my self-loathing." I live in Rockland County and I've been encouraged to...
Alexis Lynch
Social Media Editor
Alexis Lynch is a junior majoring in Media Studies with a focus in Journalism. Living in Westchester, New York her whole life she has been very focused on the entertainment industry as well as sports,...
Adriana Saad-Vinza
Impact Staff
Adriana Saad is from Ecuador. Her grandmother brought her over when she was 15 years-old for a better future. She jokes that her plan did not go as she wished because she became pregnant two years later....
Ellis Joshua
Impact Staff
Ellis is a Senior Media Studies major who is looking to become either a sports writer or sports broadcaster after he graduates. He has a passion for writing and loves watching basketball, baseball and...