3 Different Scorers Help Mercy Remain Undefeated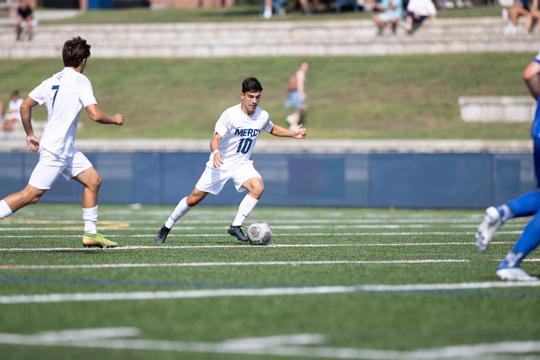 Junior Carlos Fernandes (Lisbon, Portugal/Spring Hill College), freshman Nicolás Cerda(Santiago, Chile/Andree English School) and senior Benjamin Van Buren(Anderson, S.C./USC Upstate) each score to earn Mercy College men's soccer team a 3-3 draw at against Adelphi University. The draw keeps both teams undefeated on the season
Van Buren recored a team-leading second goal of the year while Cerda scored his first collegiate goal and Fernandes got his first one as a Maverick. The Mavs also had junior Daniel Rodriguez (Caracas, Venezuela/Erskine College) dish a game high two assists with sophomore Martin Penafiel (Santiago, Chile/Colegio Verbo Divino) added an assist. In his second start of the season, sophomore Eirik Elevstad recoreded two saves.
The Panthers leaned on Victor Castel's game high two goals. Rodrigo Descalzo Roccoadded a goal and an assist as Daniel De Heras made three saves.
Adelphi started off the game strong as Castel scored in the 3rd minute to give them a 1-0 lead. It was them Cerda scoring off an assist by Rodriguez in the 13th minute to tie the game 1-1.
Another Casetl goal in the 28th minute allowed the Panthers to retake a 2-1 lead. They held this lead heading into halftime until Rodriguez assisted on another goal, this time to Fernandas. He tied the game 2-2 with his first goal as a Maverick.
The game remained tied, but Adelphi's Rocca scored on a penalty kick in the 60th minute of action, giving them a 3-2 lead. As Adelphi looked to secure the victory, Mercy powered through and tied the game up 3-3 behind Van Buren's second goal of the season, assisted by Penafiel in the 78th minute.
After an Elevstad save in the final 5 minutes, the game ended in a 3-3 draw.
Mercy held a 6-5 advantage in shots on goal and a 14-11 edge. Adelphi held a 3-2 edge in saves.
Leave a Comment
About the Contributor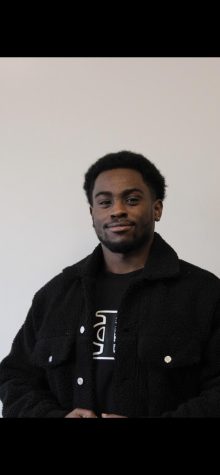 Nate Singleton, Impact Staff
Nate Singleton is a Junior pursuing a degree in Media Studies: Journalism at Mercy College. He serves as the President of the Black Student Union and the...