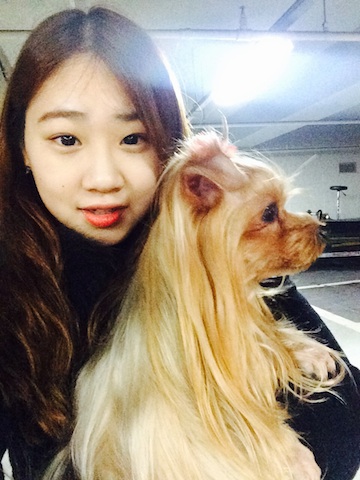 Jenny is an exchange student from South Korea. She has worked as a reporter at the  Yonsei University Newspaper 'Yonsei Chunchu' for  two years. She says it was a precious time for her, as will be the Impact. Her dream is to be a producer of drama in a broadcast company.
She likes to kill time watching drama, and she loves all dogs.
She writes a column titled Jenny's Diary.
She can be reached at
[email protected]
Jenny Cha, Staff Writer
Dec 02, 2016

Do you wonder how different South Korea's student reporter is?

(Story)

Nov 29, 2016

7 Superstitions that Koreans Believe

(Story)

Nov 29, 2016

SCUSA at West Point

(Story)

Nov 07, 2016

President called "Puppet" and Secretive Adviser called "Rasputin"

(Story)

Oct 27, 2016

Presidential Election! What is different between United States and South Korea?

(Story)

Oct 24, 2016

Boston, the Beginning of American History

(Story)

Oct 20, 2016

Feel the Pumpkin Power!

(Story)

Oct 20, 2016

Health Fair Promotes Healthy Living

(Story)

Oct 13, 2016

Leave now, Coney Island

(Story)

Sep 29, 2016

Meet Students At the International Café!

(Story)

Sep 22, 2016

Finding The Differences Between South Korea And New York

(Story)