Health Fair Promotes Healthy Living
In our busy daily life, a lot of people overlook the importance of health. To promote and sustain a culture of health and wellness, the Health Fair was held on Oct. 13 in front of Hudson Hall at the Dobbs Ferry Campus.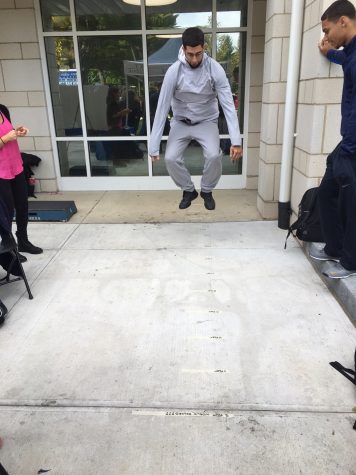 The Health Fair's main purpose is to adopt and maintain a health, active and balanced lifestyle by educating, motivating and empowering all members of the community. There are seven dimensions of wellness that health fair pursues including emotional, environment, intellectual, occupational, physical, social, and spiritual. The fair had various programs in which attendees can participate. The programs comprised of counseling services, occupational therapy, and nursing among other aspects.
Program Head of Exercise Science Program and Co chair of Wellness Initiative, Dr. Astrid Mel, said "Today's event was for launching and celebrating our first event. The idea of the Health Fair was not only to offer programs for students but also faculty and staff so that everybody from entire community can benefit."
She explained that the staff had prepared for this fair for two months.
One of the popular programs was a booth to fix posture. It emphasized the stress of poor posture. Staff explained that we are prone to develop forward head posture if we habitually sit in positions of bad posture and constantly look down at our cell phone or computers. Also, people could participate in the long jump which helped them understand their body mechanism. A participant in the long jump, Khushbu, stated "I had a lot of fun in health fair. Also, I can learn that different people use different mechanism through this long jump!"
She even showed off her record long jump, explaining that she jumped almost 6 feet.
There were other booths for improving people's health. The selfie-esteem booth was built to promote emotional wellness by taking a selfie with a camera and posting it on the wall. Many students participated in the selfie event with a big smile. In addition, a physical therapy booth was installed that explained to student that physical therapists treat pain through movement and educate patients about pain. In addition, there were many booths about therapy, healthy relationships and the nursing program.
One of the staff members said "I'm very passionate about this event. It will be a great opportunity to bring the whole community together to promote wellness. Wellness is important to everybody, so I'm hoping to this is a start that will really create momentum and everybody can benefit from engaging in this fair."
The Health Fair offers a lot of services for Mercy students and staff including student counseling services and flu shot services. Students who are interested in counseling services can receive free, confidential, short-term counseling. It can be reached at (914) 888-5150.
Leave a Comment
About the Contributor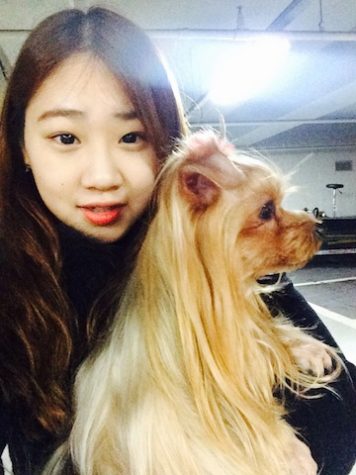 Jenny Cha, Staff Writer
Jenny is an exchange student from South Korea. She has worked as a reporter at the  Yonsei University Newspaper 'Yonsei Chunchu' for  two years. She...