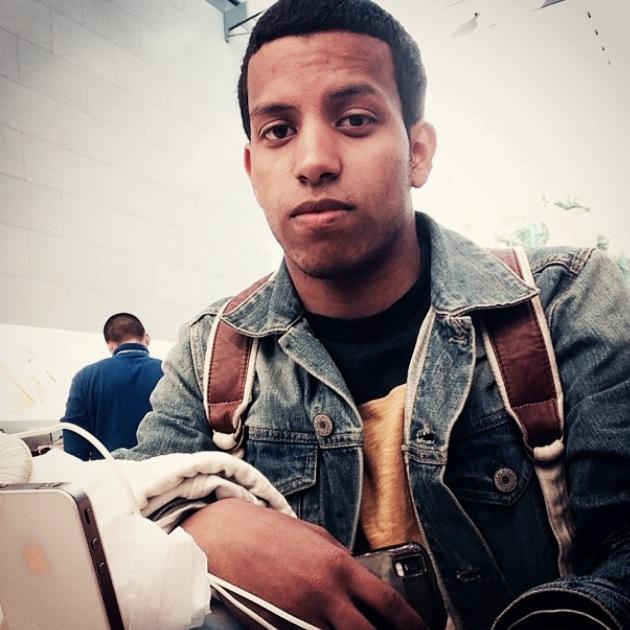 I am a senior of Mercy College and majoring in Media Studies with a specialization in Radio & TV Production. I have joined The Impact because I wanted to get a feel on how a newspaper works.
I am currently working on my own TV show and freelancing with Mofavor Entertainment in filming.
I am emmy nominated of a show called Open 2.0 for BronxNet community public access television in 2010.
My goals in life is to become a reporter and anchor, and to create my own production company.
He writes a column titled Stepping Into My World.
He can be reached at [email protected]
Jose-Ramon Serrano, Staff Writer
Apr 28, 2016
Apr 28, 2016

Fight to The End In The Presidential Race

(Story)

Apr 22, 2016

Remembering Doris Robert

(Story)

Apr 22, 2016

The Journey in Becoming a Producer

(Story)

Apr 21, 2016

The House Of Worship

(Story)

Apr 11, 2016

The Changes That Come In Life

(Story)

Mar 12, 2016

The 3 Best Deals in Shark Tank

(Story)

Feb 18, 2016

Do It Yourself: Celebrating Black History Month

(Story)

Feb 14, 2016

You Will Never Be Forgotten

(Story)

Feb 11, 2016

Democratic Iowa Caucus

(Story)

Jan 22, 2016
Dec 06, 2015

International week: Universal Children day

(Story)

Nov 27, 2015

Can a Woman Run The U.S ?

(Story)

Nov 19, 2015

Should not take things for Granted

(Story)

Nov 05, 2015

The Struggles to the Championship

(Story)

Nov 05, 2015

The Drama of the Empire

(Story)

Oct 29, 2015

Loving What You Do?

(Story)

Oct 28, 2015

Is Voting Important?

(Story)

Oct 08, 2015

HD Studio Cameras Comes To Mercy College (Rough Draft)

(Story)

Sep 30, 2015

Stepping Over The Boundaries

(Story)

Sep 29, 2015

The Struggle Of Making A Living…

(Story)