The Last of Us Part 1's PC Port Is Being Review Bombed
The Last of Us Part 1 has arrived for PC players but it's not in good shape. The port has been met with a lot of performance issues and bugs resulting in frustrating fans review bombing.
One of the main issues with the PC Port is its optimization. Players have reported frame rate dips, lag, and stutters during gameplay. Some are experiencing constant crashes, or can't even get past the menu screen because they are stuck installing shaders for two hours or more.
In addition, players have found its UI difficult to navigate through. Also, the UI seems to not be optimized for PC users, making it hard to utilize especially during combat.
Numerous bugs and glitches have also prevented players from enjoying the story due to cutscenes having visual and audio issues.
this is one of the funniest bugs i've ever seen: The Last of Us (PC port) characters "get wet during a cutscene for no reason" 💦😓https://t.co/tlI4F51a0q pic.twitter.com/suq5aD2FOq

— Dan Nguyen (@dancow) March 29, 2023
This has made the experience worse than it was on the PlayStation consoles. As a result, players are unable to optimize their experience because very little of it is in a playable state.
It appears that no matter the hardware, the performance is lackluster, even on the lowest settings. Not being able to see improvements in performance, using low to medium settings is a clear indication of poor optimization. And with the disappointing launch, many have taken to Steam and Metacritic to review bomb, and honestly, it's deserved.
The game currently sits at a mixed score on Steam with over 13,000 reviews. While, on Metacritic, the game earned its lowest Metascore being a 57 and a shockingly bad 1.7 audience score.
Despite the review bombing and criticism, players have noted that The Last of Us Part 1 continues to tell the beloved story everyone on PlayStation consoles have already experienced previously. Its characters and linear storytelling is what makes it special.
However, these positives are overlooked by the performance and technical issues plaguing the game currently.
Naughty Dog, the studio behind The Last of Us, has responded to the issues with the following statement; "The Last of Us Part I PC players: we've heard your concerns, and our team is actively investigating multiple issues you've reported. We will continue to update you, but our team is prioritizing updates and will address issues in upcoming patches.
The Last of Us Part I PC players: We know some of you have not experienced the Naughty Dog quality you expected. Our team is working hard to resolve issues currently preventing some of you from experiencing the game to ensure it reaches the quality level you expect and deserve.

— Naughty Dog (@Naughty_Dog) March 31, 2023
As of now, they've also released several hotfixes aimed to address the issues and player concerns.
Improvements to the memory, performance, mouse jitters/camera movement, and UI have all been deployed. Some are noticing the changes, but others continue to encounter the same issues.
Fortunately, the quick patches seem to be bringing the review scores up on Steam because it once was in the Mostly Negative.
Naughty Dog also continues to suggest players to download the latest Nvidia, AMD and Intel graphics drivers for the best experience. This is known to remedy some of the issues for players which should help.
"We also encourage players to ensure you are using the latest Nvidia, AMD, and Intel graphics drivers. Our team, and our dedicated partners at Iron Galaxy will continue to investigate and address known issues to deliver the great The Last of Us Part I experience you expect," Naughty Dog stated via Twitter.
They've also gone on to say how dedicated they are at fixing the prominent issues on the PC version first, as players wonder where the playable Steam Deck version is. Neil Druckmann, creative director/writer of The Last of Us has said that the verification for the Steam Deck isn't a priority but optimization and stability are.
Correction… Getting VERIFIED isn't a priority. Optimization & stability (on the Steam Deck & other pc platforms) is! https://t.co/dU2MzqyVQD

— Neil Druckmann (@Neil_Druckmann) April 4, 2023
With that said, Naughty Dog has a way to go if they want to make The Last of Us Part 1 into what they had originally imagined for it to be on PC.
Only time will tell, whether they'll be able to turn it around or if it'll remain a flawed version of an otherwise masterpiece of a video game.
Leave a Comment
About the Contributor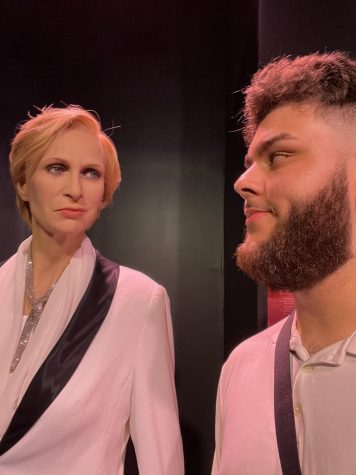 Joshua Ochoa Diaz, Impact Staff
Joshua Ochoa Diaz is a junior year Journalism major at Mercy College.

He writes a column titled "Cluttered Library of Thoughts", where he likes to talk...