Islanders Hope to Have Success Under New Regime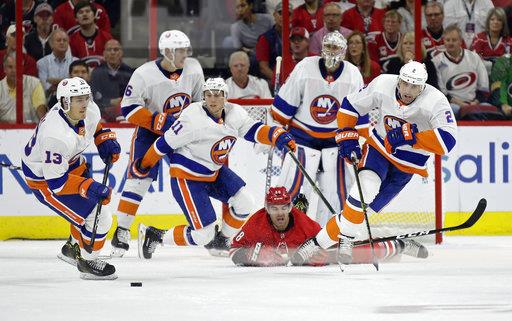 The New York Islanders of the National Hockey League have had a disappointing last few
seasons. The Islanders have not made the postseason since the 2015-2016 NHL season. Last
season, they finished with 80 points and had the worst defense in the NHL. The biggest story
heading into this past off-season was where their star free agent, Center John Tavares, would
sign.
John Tavares was the most coveted free agent this past off-season, and the best in recent
memory. Tavares has had five straight seasons of 60 or more points, and has scored over 20
goals in all of his nine seasons. Tavares is also five time All-Star and former Hart Trophy
finalist. People around the National Hockey League were talking about where he would sign a
year before he even hit the open market.
On July 1st, the first day of NHL free agency, Tavares spurned the Islanders and decided to sign
with his hometown team, the Toronto Maple Leafs. Much to the dismay of the Islanders and their
fan base.
After their disappointing season the Islanders ownership decided to take the team in a new
direction, and decided to bring in a proven winner. The Islanders hired Lou Lamoriello as their
new President of Hockey Operations. Lamoriello is known for being aggressive when it comes to
making trades, he also built a Stanley Cup winning team in New Jersey when he was the general
manager of the Devils.
After taking over as president of hockey operations, Lamoriello fired Islanders general manager
Garth Snow, who had been in that position since 2006. Along with Snow went Head Coach
Doug Weight, who had been with the team since 2011 and had been the head coach since 2017.
On June 21st of 2018, Lamoriello and the Islanders brought in a proven head coach in Barry
Trotz, in order to replace former head coach Dough Weight. Trotz had just recently won the
Stanley Cup with the Washington Capitals and had a very successful run with the Nashville
Predators. Trotz is also the 5th winningest coach in NHL history with an incredible 762 wins.
Before losing Tavares to the Maple Leafs in free agency, the Islanders were preparing for the
NHL draft. Lamoriello and the Islanders were expected to make some trades during the draft,
mainly for proven veterans who could help them entice Tavares and get him to resign with the
team.
However, Lamoriello decided to stand pat. Instead of trading away their draft picks and
prospects, the Islanders decided to get younger, most likely in preparation for Tavares' possible
departure. They drafted forward Oliver Wahlstrom with the 11th overall pick, and defenseman Noah Dobson with the 12th pick. They also selected defenseman Bode Wilde in the second round with the 41st pick.
Wahlstrom was considered by some analysts to be the best pure goal scorer in the draft and many
were shocked to see him fall to the Islanders at 11. Dobson is projected to be a top 4 defensemen
and has already impressed the team during training camp. Wilde was projected to be a first round
pick, and many scouts and executives around the league lauded the Islanders draft class as one of
the best they have ever had.
Not only did Lamoriello and the Islanders have a very successful draft, they also already have a
load of top prospects. Forwards Kieffer Bellows and Josh Ho-Sang are proven playmakers.
Defensemen Sebastian Aho and Devon Toews, although undersized, have been improving
tremendously every season. Then there is goaltenders Linus Soderstrom and Ilya Sorokin, the
latter of which is considered one of the best young goaltenders in the world. Each of these young
and talented players give Islanders fans a reason to believe in the future.
Although the Islanders have great young prospects, they needed to fill out their roster for the
season with some veteran players. However, Lamoriello signed a large group of bottom line
forward to one year deals, and did nothing to improve the terrible defense.
Lamoriello did take a chance on some players with one year "prove it" contracts. One such
player is 27 year old goaltender Robin Lehner. Lehner was a top prospect a few years ago and
never did quite live up to expectations. A fresh start with the Islanders might help Lehner finally
reach his full potential.
Although the Islanders had a very underwhelming off-season they do have some proven players.
Forward Anders Lee is a 40 goal scorer. Josh Bailey and Jordan Eberle are both all-star caliber
players, and Matt Barzal is coming off of an 80 point rookie season in which he won the Calder
Trophy.
With the proven players they have now and the talented young players they have waiting in the
wings, the New York Islanders are hoping to build a team that can sustain success for many
years to come.
About the Contributor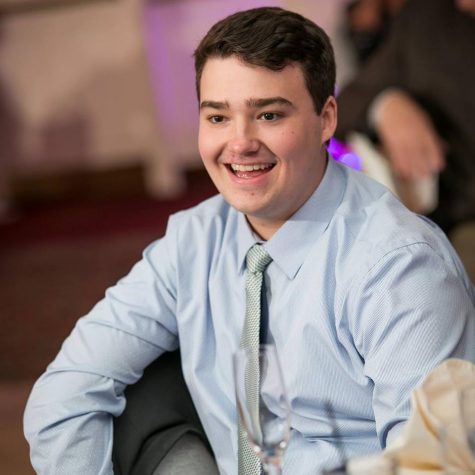 Daniel Johnston, Senior Writer
Daniel Johnston grew up in Oceanside, New York, and is a senior at Mercy College studying journalism. Daniel is an avid movie watcher and sports fan, even...