How 2 Teams Can Change the Landscape of College Football this year
We are a little over halfway through the college football season and things are getting extremely spicy when it comes to who can possibly make the playoffs. You have a lot of the usual suspects and historically successful teams at the top. Georgia, Ohio State, Alabama, Michigan, and Clemson are all around the top 7 in the CFB playoff pool, but there are also two new faces who absolutely no one expected to be up there as well. The Tennessee Volunteers and the TCU Horned Frogs are both still undefeated at 7-0, and are in the top 7 with all these historical programs, which is something that would have felt unthinkable at the beginning of the year.
So how realistic are the chances of them reaching a College Football Playoff, or winning a National Championship?
Let's start with Tennessee, who currently sit at 7-0, and if they win this weekend in a ranked matchup vs #19 Kentucky, will be tied for first place in the SEC East with defending national champion Georgia who they will play in a huge matchup on Nov. 5 in Athens. Tennessee already has the best resume of all the teams ranked in the top 7, including wins vs five ranked opponents such as Alabama, LSU, Florida, Utah, and Pitt. Wins over Kentucky and Georgia would put them at 7, which is a ridiculous number for any team, especially considering they would still have 3 regular season games left, plus the SEC championship. However, to make the playoffs they will absolutely have to beat Georgia, who is the No. 2 team in the nation and has only lost one game since the beginning of last season. And beating Georgia is no easy task, as they have a top 10 defense in all of the country and have a profound rushing attack that is very hard to stop. Tennessee for comparison has one of the worst defenses in the country as they aren't even in the top 100, but can absolutely use their high-powered offense as they have the No. 1 scoring offense led by Heisman trophy favorite Hendon Hooker, averaging an unheard of 50 points per game. This top offense vs defense matchup is going to make a huge chess match between coaches Kirby Smart and Josh Huepel, but if anyone can beat Georgia in the SEC this year, its absolutely Tennessee, who has proven after all these big wins, especially the game vs Alabama, that there's no opponent ranked too high or that is too much for them.
If Tennessee beats Kentucky and then Georgia, they will have a direct route to the playoff, even if they lose the SEC Championship game, which will likely be an Alabama rematch. I would say Tennessee's chances are extremely high, giving the SEC their first non-Alabama, Georgia, or LSU playoff team since the playoffs were expanded to four teams in 2015, and finally give college football fans a fresh face to route for. However, everything is contingent on that Georgia game, and not falling into a trap after it
The next team would be the TCU Horned Frogs, the only remaining undefeated team in the Big 12 conference, a huge surprise to everyone. Most experts thought either Oklahoma State or Baylor would stand as the conference champions, as the two teams played for it last year, and were literally separated by one yard in the conference championship game, but TCU has shocked everyone going 7-0 to start the season and running through 4 straight ranked big 12 opponents making their path to go undefeated extremely easy. TCU has also been using their high-powered offense led by QB Max Duggan, as they've scored at least 38 points in every game, and scored 43 in a huge 2OT win vs Oklahoma State, who many think has the best defense in the conference. They also ran through ranked opponents Oklahoma, Kansas, and Kansas State with no issue, adding to their resume and making them clear contenders. If they can get big wins vs their in-state rivals on the road at Texas and at Baylor, they will solidify a resume to become the first Big 12 team to make the playoff since the Jalen Hurts led Oklahoma Sooners in 2019, and could be a huge surprise team to upset someone from a bigger conference there.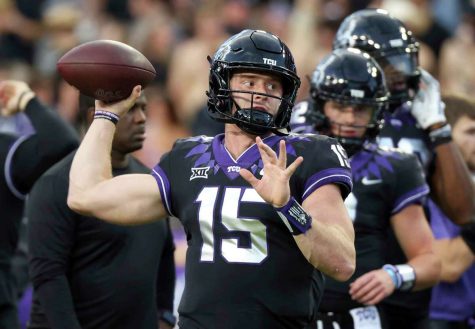 So how realistic is it that one of these teams can make it into the CFB playoffs? If Tennessee takes care of business the rest of the way they are absolutely a 100 percent lock to get in, even if they end up with 1 loss in the SEC title game. They easily have the best resume in the country and beating both Alabama and Georgia in the same year is something that can't be turned down. If they get there the chances of them winning are very high depending on where they are seeded, but with Hendon Hooker at QB, who has a 49-4 TD-Int ratio in the past two seasons, and star wideout Cedric Tillman returning from injury, they have the high-powered offense to beat anyone. For TCU it is more complicated, as they are no guarantee to get in because the Big 12 is not as strong a conference as the SEC, and they don't have near the resume Tennessee does.
As of right now it would be tough because you would have either an undefeated Ohio State or Michigan team, Tennessee or Georgia, an undefeated Clemson team, and a potential for Alabama to sneak in if they can win the SEC title game.
There is also a chance three SEC teams can be in, so TCU would probably need one of these teams to lose another game to be able to sneak in, and the chances of that are pretty low considering easy schedules for a lot of them besides Alabama who still has to play LSU and Ole Miss. If TCU goes undefeated, and other teams aren't, it will be very difficult to leave them out based on how well they've played, but they still have to hope for these other teams which is tough because their conference can't give them the quality of opponent they need.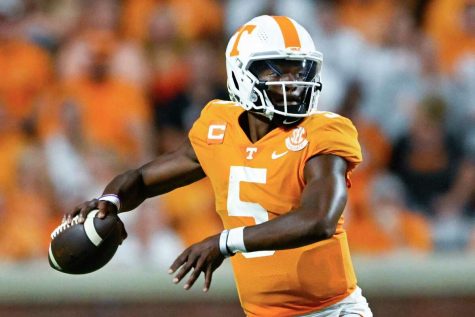 It would be absolutely refreshing to see one or both of these new teams get into the playoffs this year, like we saw last year with Cincinnati, and even better to see one win it, as in the day of NIL Deals and the transfer portal, the bigger schools are only getting better. If I had to give a prediction, I think Tennessee goes undefeated, and makes it as the 1 seed, then loses to Alabama in the SEC title game, also giving them a way to get in. TCU will also go undefeated but barring a Clemson loss will be left out and given the top News Years 6 bowl.
This is one of the most interesting and exciting years in college football in a long time, so I know it is bound to have a crazy ending.
Leave a Comment
About the Contributor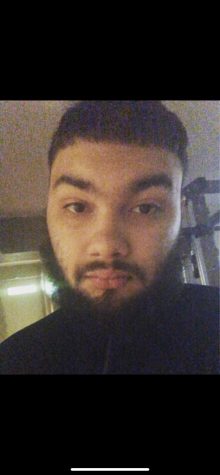 Kris Torres, Impact Staff
Kris Torres is a Junior Journalism Major at Mercy College. A former football player, he is passionate in writing about Campus Current events, Sports,...