Is the Anthony Richardson Hype Warranted?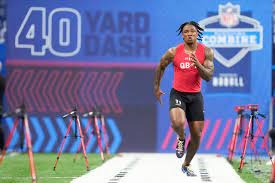 The NFL scouting combine just finished in Indianapolis, with many teams in the mix to draft one of the top QBs in this draft.
One of these QB prospects who is garnering the most attention from teams is Florida Quarterback Anthony Richardson.
Richardson, who stands at 6'4 and weighs in at 235 pounds, is one of the most intriguing prospects because of his size, combined with insanely fast speed, and extreme athleticism, to go along with his ridiculously strong arm. Richardson threw for 2,549 yards, 17 touchdowns and 9 INTs last year on 54% completion percentage and rushed for 654 yards and another 9 touchdowns, while leading the Gators to 6-7 record on the season.
However, scouts have Richardson rated as high as the first pick and as low as the second round, because of inconsistencies on the field, and questions of his ability to be able to read defenses. It is rare to see opinions on a prospect vary that much, but Richardson is seen as someone who can be a special talent with the right development but can also fail if rushed too quickly as a prospect.
Some scouts compare him to Buffalo Bills QB Josh Allen, because of these similar physical traits but Allen also had a lot of questions about his accuracy coming out of Wyoming in 2018.
Allen completed only 56% of his passes his senior season, playing worse competition in Wyoming, but has quickly improved to a career 64% passer in the NFL with the Bills, while also having elite running ability, establishing himself as one of the best QBs in the league. I agree with these comparisons, as I think Richardson's ceiling could be close to an Allen, or former league MVP Cam Newton with his unreal athletic ability and arm strength. He is the type of player who can easily throw a ball 50 yards with a flick of the wrist, the biggest question is how accurate that will be. His arm was on show vs Eastern Washington, connecting on a beautiful 75-yard touchdown to Justin Shorter in stride, and if he can put those kinds of throws together in the NFL, he will have a lot of success.
Richardson wowed scouts at the scouting combine this weekend, running a 4.43 40-yard dash, the 4th fastest for a QB at the event ever, and had a 40.5-inch vertical jump, the highest for a QB ever. He also tied the record for broad jump for a QB with former Arkansas QB Matt Jones, at 10 feet 9 inches. There is no doubt once Richardson is in the NFL, he will be one of the best athletes to play the QB position, but his main question will be throwing the football accurately and demanding command of the offense.
One of Richardson's biggest critics leading up to this draft has been NFL Hall of Fame tight end, and Fox sports analyst Shannon Sharpe, who questioned what Richardson's broad and vertical jump will have to do with playing the position. Sharpe said on his show Undisputed with Skip Bayless "He completed 54 % of his passes, is that good? So, Skip, in completing 54% of his passes, what did that standing broad jump, what did that 4.4 40, how did that work out for him." Sharpe then continued by singing praises of the other QBs ranked ahead or Richardson, saying "I know what Bryce Young did at Alabama, I know what CJ Stroud did at Ohio State, so whatever these guys at the combine had no bearing on where I had them ranked," after previously stating Young and Stroud whereby far the best 2 QBs in the draft.
In my honest evaluation, I believe Sharpe is right in saying Bryce Young and C.J Stroud are more sure things to become successful at the NFL level, but also believe scouts are right in seeing the potential that Richardson shows. I believe Richardson has unique physical ability and can develop into the most electric player in the league but has a huge bust factor due to his poor accuracy if not coached up. I think Anthony Richardson is worth being the 3rd QB taken in this draft behind Young and Stroud, and if developed the correct way can be star, but is a huge risk.
Therefore, yes, he is worth the hype he is given but will have to work hard to prove it at the NFL level.
Leave a Comment
About the Contributor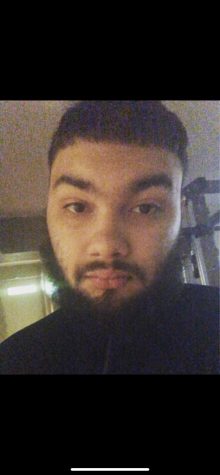 Kris Torres, Impact Staff
Kris Torres is a Junior Journalism Major at Mercy College. A former football player, he is passionate in writing about Campus Current events, Sports,...