March Madness Week 2 breakdown: Who makes the Final 4
As we head into the second weekend of this year's Division 1 NCAA Men's Basketball Tournament, the field is wide open with many favorites and Cinderella teams alive, but only 4 will make it to the Final Four next week in Houston, and only one will emerge as the winner. With a lot of competitive regions and teams who have what it takes to win it all, here's a breakdown of who I am expecting to make the Final Four.
East Region: Projected winner- Kansas State Wildcats
The East Region had by far the biggest upset of the tournament so far with 16 seed Farleigh Dickinson upsetting 1 seed Purdue in the first round, and also having another semi big one with 2 seed Marquette falling to 7 seed Michigan State in round 2. The matchups on Friday from in New York City for the East are 3 seed Kansas State Wildcats taking on before mentioned 7 seed Michigan State Spartans, and the 4 seed Tennessee Volunteers vs the 9 seed Florida Atlantic Owls. I believe out of these 4 teams, Kansas State definitely has the best all-around team, led by seniors in G Markquis Nowell, and F Keyontae Johnson they went 23-9 in the very tough Big 12 conference, and beat 14 Montana State and a very tough 6 Kentucky team, on the road to this very tough matchup with Michigan State. The Spartans, led by a senior heavy roster that includes Tyson Walker and Joey Hauser, have a really good chance at making a run for it all if they beat this very tough K State team based on the previous track record of Coach Tom Izzo, who has 10 final 4s and an NCAA championship. As for Tennessee, they have managed to make it here despite a season-ending injury to PG Zakhi Zeigler, with a narrow victory over 13-seed Louisiana, and an impressive beatdown over 5 seed Duke who were the ACC champions, to get to this Sweet 16, but they will have a tough test ahead with FAU. A 31-3 season with close victories over 8 Memphis and the Cinderella Farleigh Dickinson has put FAU in this spot, and they are looking for their own slipper. I believe FAU will have the advantage of being the healthier and better all-around team behind G Johnell Davis inspired play and a deep roster but won't have enough to stop Nowell and the Wildcats explosive attack. K State beats FAU to go to the final 4 is my prediction
South Region: Projected Winner- Alabama Crimson Tide
The top overall seed in the tournament, 1 Alabama has had a rather easy road to the Sweet 16, dismantling 16 Texas A&M CC, and 8 Maryland, and has cruised along behind the top freshman in the nation, and projected top 5 NBA draft pick Brandon Miller. Behind Miller and a deep supporting cast that features Jahvon Quinerly, Marcus Sears, Noah Clowney and others Alabama has an easy road to the final 4 but will have to get past the senior-heavy 5 seed San Diego State Aztecs. The Aztecs, who only have 1 player that averages double figures in Matt Bradley, is a well-balanced experienced team, but are in a great step up in competition with Alabama after 2 close victories against 12 Charleston and 13 Furman in the first 2 rounds. In the other matchup, the lowest seed remaining, the miracle run 15-seed Princeton Tigers will play the underrated 6-seed Creighton Blue Jays. The Tigers are coming off 2 major upsets vs 2 Arizona, and 7 Mizzou, and will have an even tougher task with the red-hot Blue Jays who are coming off a blowout win against a very good 3 Baylor team. In these games, I expect the Blue Jays and the Crimson Tide to reign supreme against lesser competition and meet for an epic elite 8 game which whoever wins should be able to make a run for a title. I think Alabama's talent will trump all, and they will advance, but Creighton won't surprise me. The other 2 teams would be SHOCKING here.
Midwest Region: Projected Winner- Miami Hurricanes
The Midwest is a wide-open region, and for a lot of good reasons as four of the five best teams are still alive in the region, that being 1 seed Houston, 2 Texas, 3 Xavier, and 5 Miami. This is the region where I think all 4 teams have the most equal of chance of winning, The 1 seed, the Houston Cougars have the best overall record so far, losing only 3 games all season and feeding off dominant second halves to get their 2 wins vs 16 Northern Kentucky and 9 Auburn. The Cougars will have one of the hardest opponents in the sweet 16, as they face the explosive attack of 5 seed, the Miami Hurricanes led by ACC player of the year Isaiah Wong and big man Norchad Omier, Miami had an 8-deep team that can score from all levels and plays high-level defense. Houston will have to rely on their senior leading scorer Marcus Sasser and top freshman Jarace Walker to get past them, but Miami's experience going to an elite 8 last year and their versatility will give Houston issues. In the other game, it'll be 2 Xavier vs 3 Texas in one of the toughest Sweet 16 games. The experience of both teams will create a good matchup, as there will be 9 upperclassmen starting and tons of seniors on both sides, and they both had very solid regular seasons. If i were to say an advantage it'd be the hot hand of Texas, coming off 6 wins in a row including the Big 12 tournament, and destroying both 15 Colgate and 10 Penn State on their way to the Sweet 16. I expect both these games to be razor thin, but the 'Canes explosiveness, and the Longhorns' momentum to help them prevail into a showdown of complete developed rosters, but Miami to be too much and advance to the final 4 in a thriller.
West Region: Projected Winner- UCLA Bruins
Last but not least, we have the West region which features 3 of the 4 teams but had the top 4 seeds remaining but had #1 Kansas knocked off by Arkansas. Let's start there as the 8th-seeded Razorbacks do have a talented team, led by top freshman and likely NBA first round picks Nick Smith, Anthony Black, and Jordan Walsh. They will face off with the very loaded 4-seed Uconn Huskies led by Center Adama Sanago who have a 10-deep team that all contributes, and one of the biggest and hardest teams to match up with in college basketball. I think the size of Uconn will be way too much to match up with, and Arkansas will struggle on the glass on the way to a Uconn victory. The other matchup will put perhaps the 2 best West coast teams vs each other, with 2nd seed UCLA facing off with 3 Gonzaga in a heavyweight matchup. These 2 teams met in the final 4 in 2021 and know each other well, but UCLA has more returning starters since then with Tyger Campbell and Jamie Jacquez, to go along with top freshman Amari Bailey to go against Gonzagas big man Drew Timmie and company. I think UCLA with a deeper team will outlast Gonzaga, and then play a very tough game against Uconn but ultimately prevail to their second final 4 in 3 years
Final 4 prediction: Projected Winner – Alabama
All four teams I think make the final 4 are great teams, and even about double that have what it takes to win it all, but I firmly believe the best team in this field is the Alabama Crimson Tide. Their road through Final Four potentially playing Kansas State, and the winner of a UCLA -Miami matchup favors them well, and I think they have the best overall roster to get it done. I think Alabama beats UCLA by 8 to win the title but I could be completely wrong, that is just the madness of it all.
Leave a Comment
About the Contributor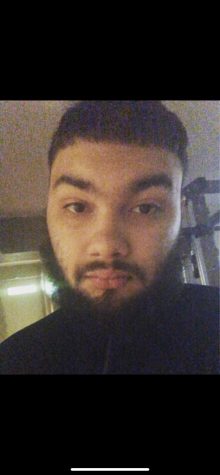 Kris Torres, Impact Staff
Kris Torres is a Junior Journalism Major at Mercy College. A former football player, he is passionate in writing about Campus Current events, Sports,...