New York Basketball is fun again-New York Knicks 2022-2023 Season Review and Look Ahead
The New York Knicks fell 109-101 to the Miami Heat in Game 4 of the Eastern Conference semifinals on Monday, May 8th as the Heat extended their series lead to 3-1 and put New York on the brink of elimination with Miami only needing to win 1 more game to advance to the conference finals. The Knicks had a very successful regular season finishing in 5th in eastern conference at 47-35, and convincingly handling the Cleveland Cavaliers in the first round 4 games to 1.
The Knicks were not expected to have this great of a season, as many pundits had them finishing in 8th place or lower, and being a team who would have to play in a play in game to even get into a postseason. The Knicks making the second round is a great success as the franchise hasn't since the 2012-13 season and looks to be headed in the right direction. However, is the Knicks losing to an 8 seed in the Miami Heat in this series a bad look and a case of underperforming, and an indicator the team needs to make some changes?
During the regular season, the Knicks best player was star power forward Julius Randle, who averaged 25 points, 10 rebounds, and 4 assists, while being named to the all star team in his age 28 season. However Randle has been non existent during the playoffs, shooting a woeful 37% shooting and 23% from 3 point range on a 15 point, 8 rebound, 3 assist line, which is down from his regular season average. Randle has never shown up during the playoffs, as he was terrible in the Knicks 2021 first round exit loss to the Atlanta Hawks, and many fans are also unhappy with his defensive effort and turnovers. This poses the question should the Knicks look to get rid of Randle, as he has been a bad playoff performer?
I think Randle should be given one more year to prove himself, however the effort he showed during this season has led me to believe there is no way the team can win a title with him as a first or second option, as when the intensity gets upped, and players start playing harder, Randle gets worse. On the contrary, Miami Heat star forward Jimmy Butler has averaged a ridiculous 33 points per game, with 6 rebounds and 5 assists on a tremendous 56% shooting and 39% from 3 point range, with all of those numbers besides assists increasing from the regular season and his points per game increasing by an insane 11. Butler is the epitome of what you want in a star player, someone who gets better as the going gets tougher, and thrives under pressure.
Most of the rest of the Knicks team has been pretty solid over the playoffs, including excellent performances from Point guard Jalen Brunson, and forward RJ Barrett. Brunson is averaging 25 points, 6 assists, and 4 rebounds, about what he did in his first regular season since joining the Knicks as a free agent acquisition from the Dallas Mavericks. He has shown tremendous effort, and that he is more than capable of being the Knicks point guard of the future. Meanwhile Barrett, the Knicks 22 year old young star forward, has averaged 19.4 points per game on much better shooting at 45% than the regular season, and after a bad first 2 games vs Cleveland, has become a big factor in the playoff run showing that he's capable of being there when the moment is brightest. Barrett has proven to be a bright spot in a year he struggled during the regular season a bit, and has a great future.
As for the other role players go, mid season trade acquisition Josh Hart has proven to be a really good defender and someone the Knicks can rely on defensively as he shut down Cavs star guard Donavan Mitchell during the first round. Hart will be an important free agent to retain as he has a player option for next year, and the Knicks will definitely look to bring back Brunson's best friend and their defensive stopper. Center Mitchell Robinson has had an up and down playoff, as he was amazing vs Cleveland outrebounding the Cavs big mans on the offensive glass, but has been pretty non existent during the Heat series. Robinson will need to be a little more consistent next year to prove more to the Knicks. 6th man of the year runner up Immanuel Quickley hasn't been the same player he was during the regular season, but was pretty solid defensively throughout, and if the young Quickley can find his offensive game he had, he will be a force and growing player going forward.
Going into next year, the Knicks will need to add another veteran shooter to replace the bad contract of Evan Fournier, who fell out of the rotation mid season, and look to get some more frontcourt depth behind Randle, Robinson, and Isiaiah Hartenstien, who was one of the most solid backup centers this year. After an unexpected (if it's over) run to the second round this year, Randle, Coach Tom Thibideou, and this Knicks team will need to prove themselves next year or major changes might need to be made. But overall a very successful season this year.
Leave a Comment
About the Contributor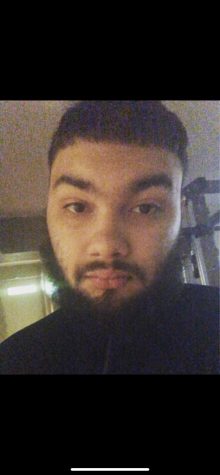 Kris Torres, Impact Staff
Kris Torres is a Junior Journalism Major at Mercy College. A former football player, he is passionate in writing about Campus Current events, Sports,...