Normani: Music's Next Pop Princess?
With the release of her new single, Fair, I think it's time we talk about Normani's spot in the music industry.
Ever since her debut in the girl group Fifth Harmony, I've had my eye on her. She was my favorite member by a mile. Despite those behind the scenes trying to push Camilla Cabello (it hurts me just to mention her) as the "Beyoncé" of the group, it was always clear to me that Normani was the real star.
She was always the one who gave 100 percent on stage no matter what issues arose. Always the best performer despite the venue. (And in my opinion the best singer.)
The group broke up in March of 2018, and honestly, I couldn't tell you my true feelings at the time. I was a fan, of course, but a "harmonizer" (as the fans were called)? I wasn't there yet. To be fairly honest with you I was more enthralled with alternative groups at the time.
But I knew I would always stand by and support Normani. That was my sister!
So when the group broke up, I was excited by the fact that she might be releasing solo music soon. But time went by, and every other member of the group released music but her.
In retrospect, it was only a year since the disbandment, but during that time it felt like an eternity. I mean, not to me. I knew Normani from the group and it was clear that she was a perfectionist. In a good way. She was clearly the type of person that didn't want to put out anything hastily without it having to undergo a considerable amount of evaluation.
After all, every song a person releases is a representation of themselves. One would hope a person would always want to present themselves in the best way possible.
And so, until her solo song came I played her collaboration songs "Love Lies," "Waves," and "Dancing With A Stranger" out.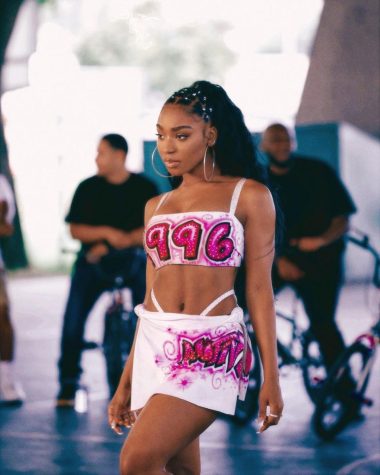 When she finally released her long-awaited debut single, "Motivation" in August of 2019, I was beyond ecstatic and I wasn't the only one. The song peaked at number 33 on the Hot 100 chart and stayed on the chart for 10 weeks. Not bad for an artist that had to completely rebuild their relationship with the public. She sparked multiple recreations of her visuals all over, from choreography to outfits to cover art.
Although to this day there is still only one live performance of the song, it's clear that the song made an impact.
Some may argue that Normani is a part of those responsible for bringing back real performance.
From her iconic white basketball outfit to the tricky yet catchy dance moves, all the way to the ball trick she did in the video. That one single proved that Normani was always going and was always meant to be, a star.
Many claim that she has "ruined her momentum" by not taking advantage of the love she received at that time.
It was clear that all this negative talk was untrue because in July of 2022, Wild Side was given to us. Her fifth song as a solo artist and second song of New-Mani (post-Motivation because everyone knows pre-Motivation Mani and post-Motivation Mani are two completely separate entities).
The song came with the feature of one of music's biggest rap stars out right now, Cardi B. Peaking at number 14 on the Hot 100, and 27 on Billboard 200, and spending 20 weeks on the aforementioned mentioned chart, it was undoubtedly that Normani had outdone herself.
And with her new single showing a new type of vulnerability she hasn't shown before, there was obviously no stopping her.
"Sharing this record makes me uncomfortable because you have never really seen me in this light," Normani shared on Instagram. "…I am really forcing myself to let go here."
Although "Fair" wasn't as well-received as previous singles, it's still clear that Normani possesses the type of fluidity needed in a true artist to excel in the field.
And even though it's a new tradition she's trying to start by only performing a song once before moving on, it's all we need to see her potential.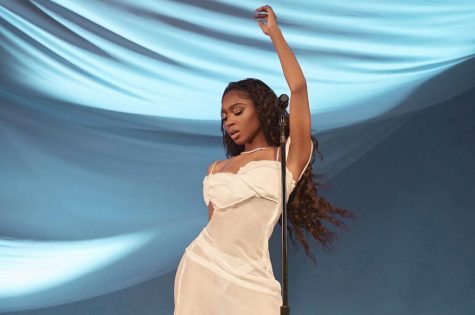 No use mentioning her label/ management. Simply put, it's not the best at its job. Just something as small as booking her more performances would help push the songs for a little more longevity.
Nonetheless, Normani does what she needs to do, and more, with what she is given.
Her performance of "Fair" on the Jimmy Fallon show proved that. Instead of going the traditional route and standing still while giving a heartfelt vocal of a ballad, she decided to switch it up in a way that only Normani can do. Incorporating dance while also keeping the mellowness of the song, while also managing to not look bad is a skill.
I encourage you, if you haven't, to check out Normani. Although sometimes it's a long waiting game, she has proven that she is always worth the wait.
My favorite songs (though there, unfortunately, isn't a lot to choose from ) are Wild Side, Dancing With A Stranger, and Fair. Honorable mention, the "already a classic" Motivation.
Leave a Comment
About the Contributor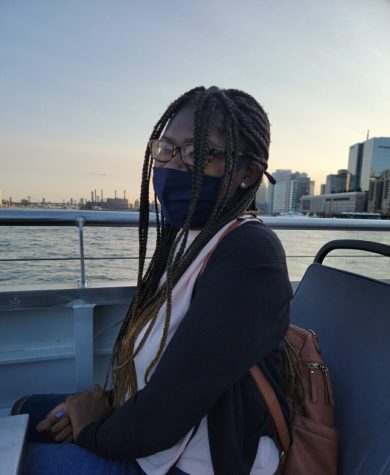 Diannah Plaisir, Managing Editor
Diannah Plaisir is currently a senior at Mercy College, pursuing a degree in Media/Communications. Having decided that she was going to be a journalist...